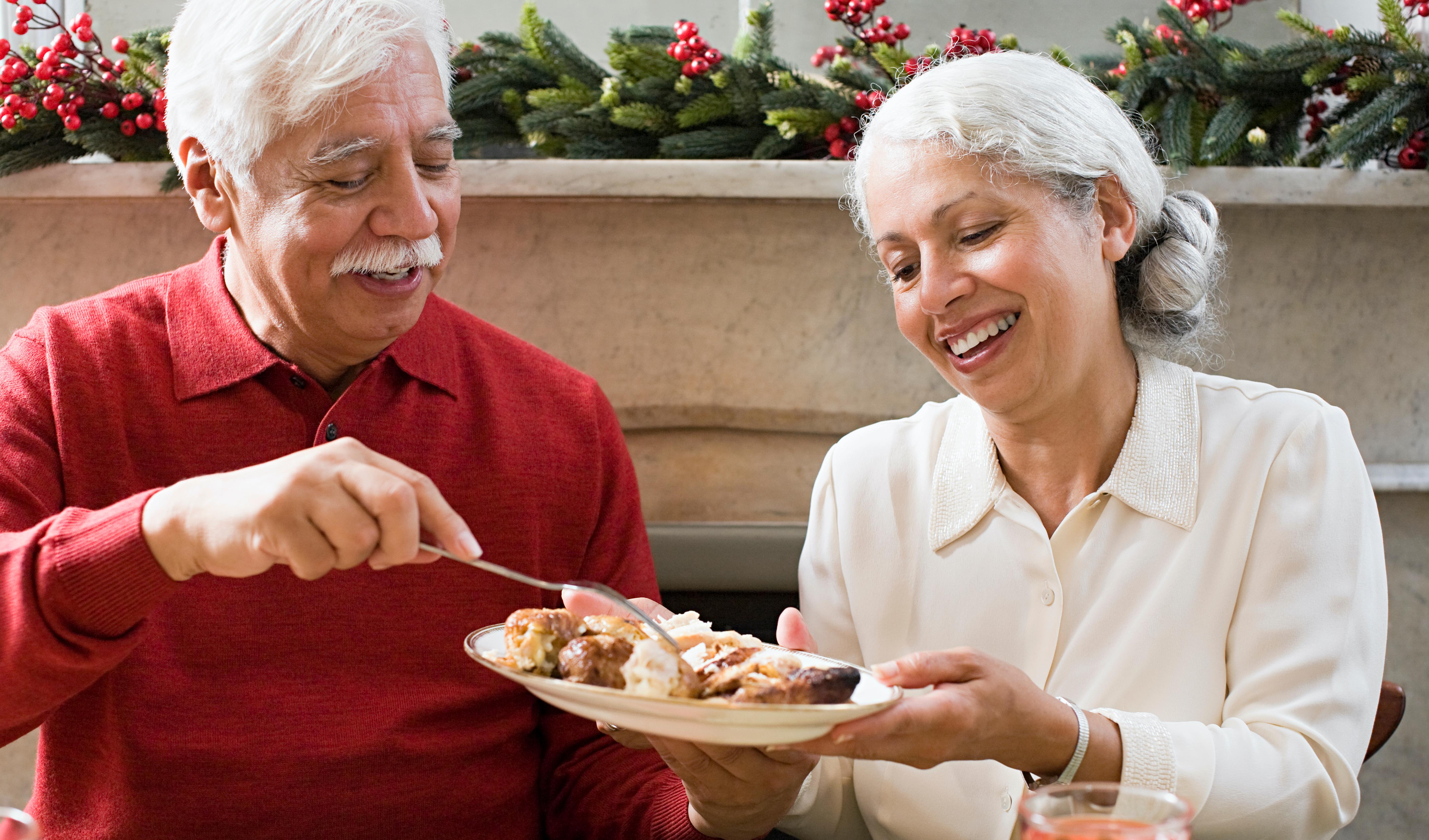 Holiday Potluck Ideas That Still Follow Social Distance Guidelines
It's the holidays, and usually, this time of the year is filled with get-togethers with family and friends — but thanks to the ongoing COVID-19 pandemic, this holiday season looks a lot different.
Each state, county, and even city has different guidelines for how they suggest you handle any travel or get together plans this season, but the CDC recommends you consider the number of COVID cases in your vicinity and potential travel exposure before gathering in person.
Article continues below advertisement
Because of all of these guidelines and regulations, it's probably best you plan on not gathering this holiday season, no matter who you're disappointing. But fear not, because there are still a variety of ways to celebrate from a safe distance away.
If you're missing out on the yearly potluck the most, here are some ideas on how to host an efficient and safe socially distant holiday potluck.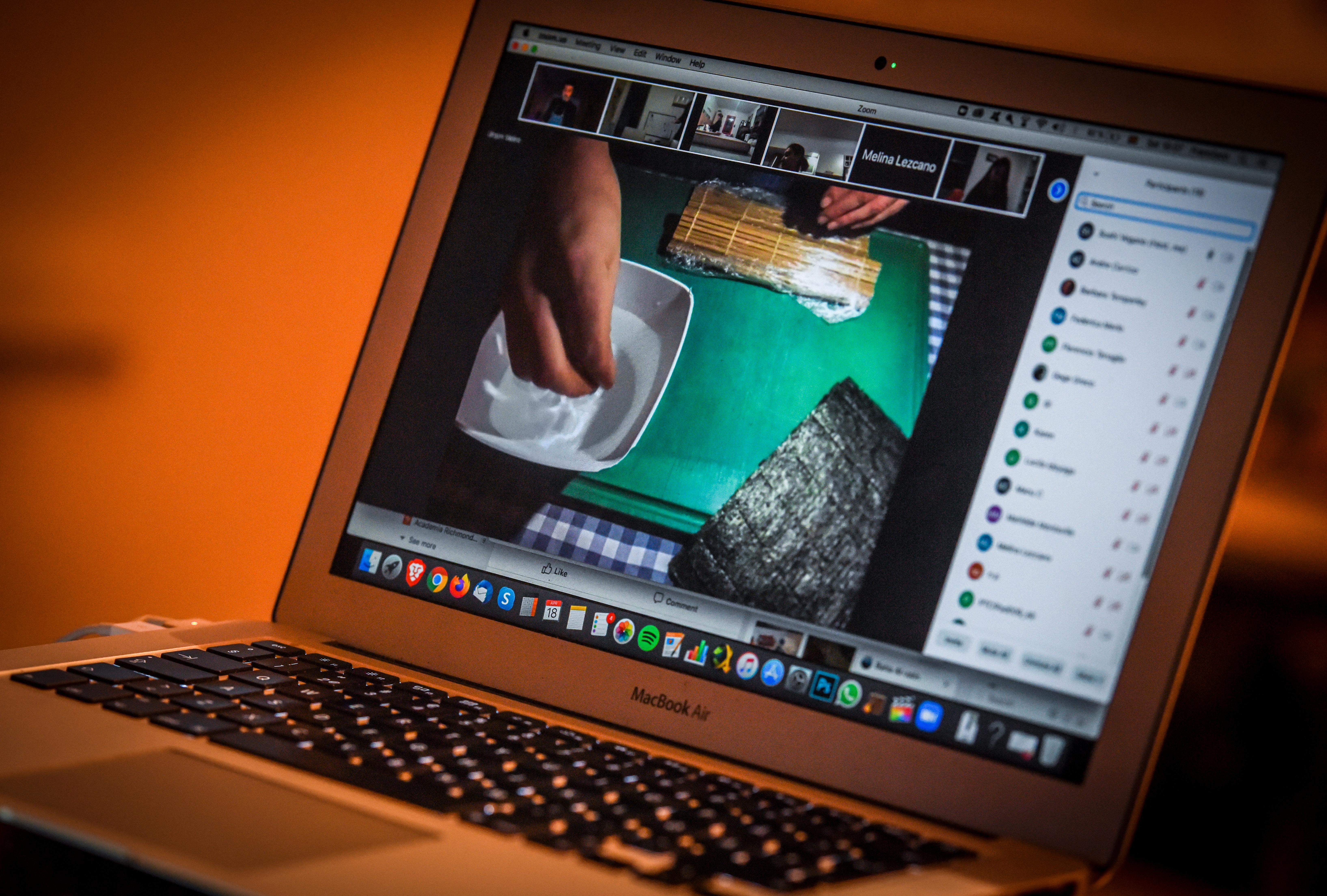 Article continues below advertisement
Turn it into a cooking party!
While the purpose of a potluck is to evenly distribute the burden of cooking, with some careful planning, you can instead turn this into a cooking party! Maybe those in your group who are more kitchen-savvy can curate a list of easy (and potentially even single-serve!) recipes for everyone to try. Then, together on Zoom, you can cook a dinner together — except no one will be crowding your kitchen.
Of course, if cooking isn't quite your thing, there are other ways to spin this to make it more interesting. Everyone in your group could pull out whatever leftovers they have in the fridge to have a cumulative leftover meal. Not only does this free up space in your fridge for whatever holiday cooking you plan to do with your household, but everyone presents some of their favorite go-to meals (or takeout options).
Article continues below advertisement
Do a drive-by potluck!
If everyone who usually partakes in your potluck parties lives close by, you could do a drive-by potluck event! Everyone still makes one dish to share, but instead of bringing to a host's house, each participant packs up the food into individual containers, one for each household participating. Then, you'll just have to make a trip to collect all of these meals before logging into the Zoom party. This also allows for members to make dishes ahead of time to reduce prep on the day of the event.
Article continues below advertisement
Just remember, if someone in your party has COVID, they could potentially expose you to it through the food they've made, so be extra cautious if you go with this option.
If those ideas still don't satisfy your potluck needs, consider hosting it outdoors, but still in your vehicles. Find a location where everyone can park and maintain their distance. Set up the food in the back of your vehicle and let everyone grab a serving! Return to your car to eat and converse with everyone.
The best way to prevent contracting or spreading coronavirus is with thorough hand washing and social distancing. If you feel you may be experiencing symptoms of coronavirus, which include persistent cough (usually dry), fever, shortness of breath, and fatigue, please call your doctor before going to get tested. For comprehensive resources and updates, visit the CDC website. If you are experiencing anxiety about the virus, seek out mental health support from your provider or visit NAMI.org.