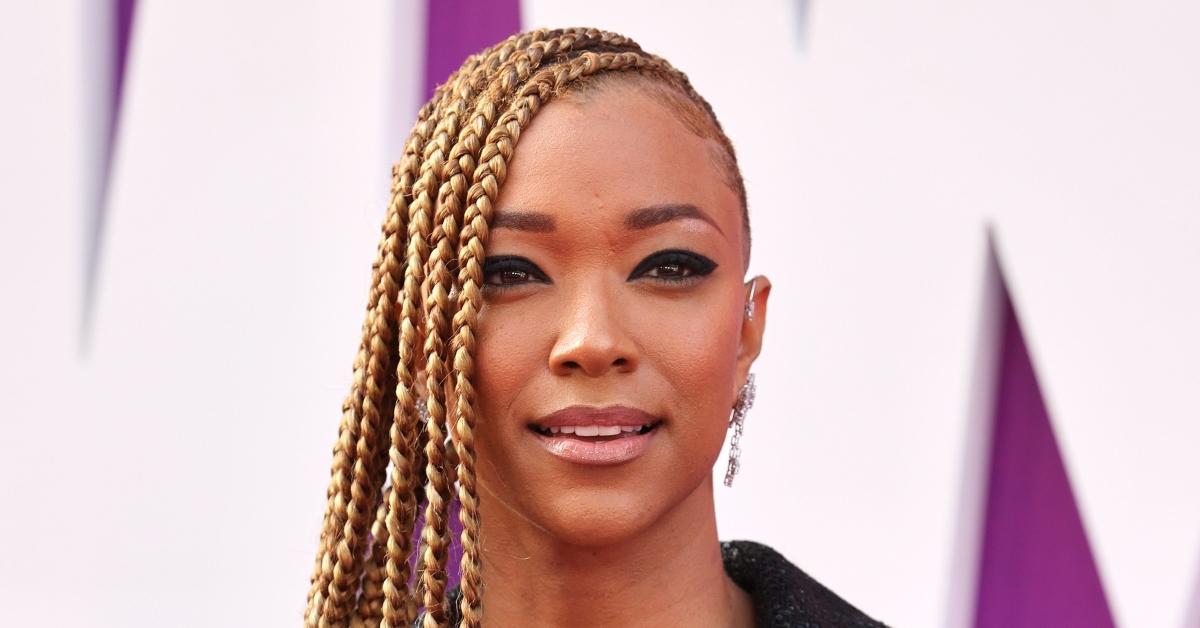 Sonequa Martin-Green Reveals The Sage Advice She Got From Nichelle Nichols: "It's Yours Now" (EXCLUSIVE)
Whoever said the sky is the limit has never met Star Trek: Discovery star Sonequa Martin-Green. Along with her breakout role in The Walking Dead, the actress has a long list of television credits under her belt. But of all the characters that Sonequa has portrayed in the past, none are as iconic as Michael Burnham.
The actress broke the glass ceiling as the first Black female to captain a Star Trek fleet in television history, and we love to see it.
Article continues below advertisement
She follows in the footsteps of veteran Star Trek actress Nichelle Nichols — who died in late July. In an exclusive interview with Distractify, Sonequa got candid about the challenges she's encountered since taking on the role and shared the sage words of wisdom she got from the Nyota Uhura actress before her death.
Plus, the actress hinted at what's next for Burnham in Season 5 of Star Trek: Discovery. Here's what she said!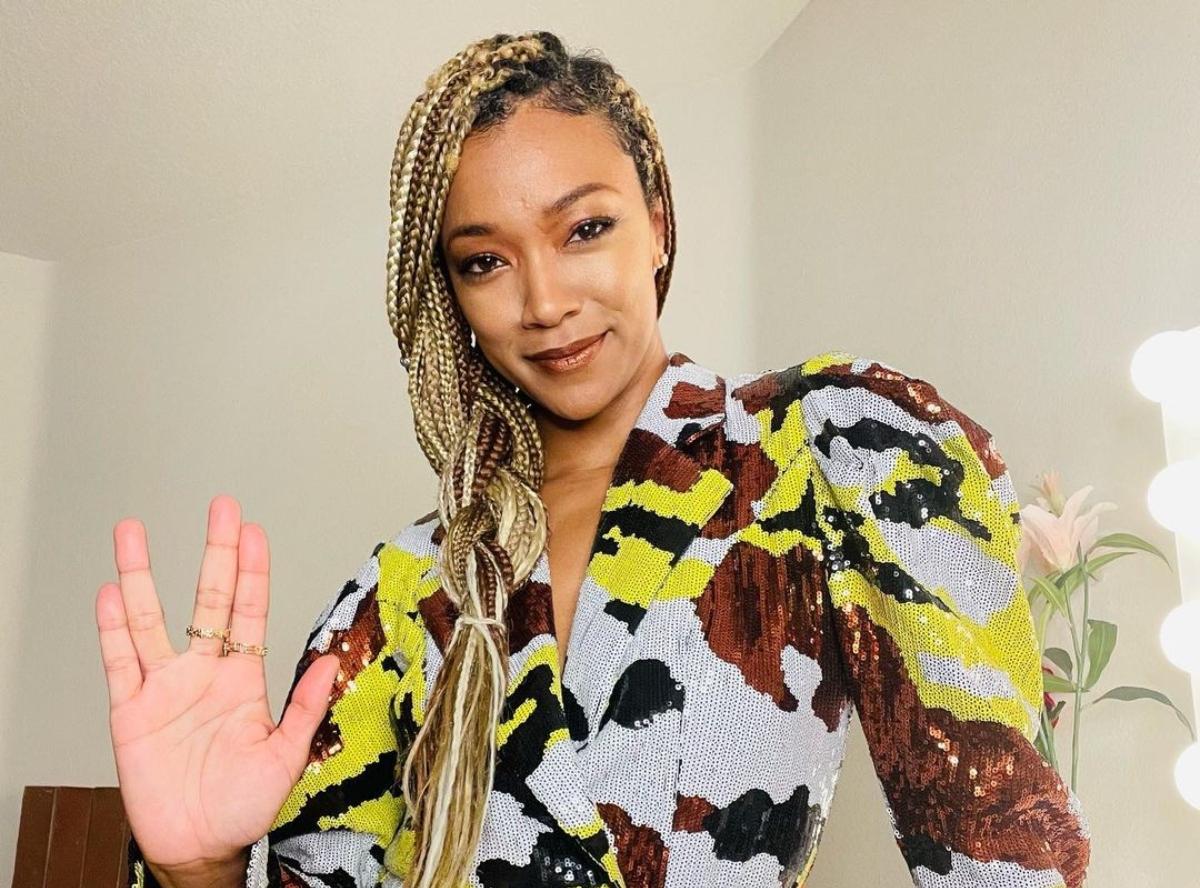 Article continues below advertisement
Sonequa Martin-Green talks the challenges of being the first Black female captain on 'Star Trek: Discovery.'
Sonequa took one giant leap for women of color when she joined the cast of Star Trek: Discovery in 2017. But according to her, making history isn't as easy as she makes it look. "The most challenging part for me, in the beginning, was the pressure," she told Distractify.
"People like Nichelle [and] people like Whoopi [Goldberg] have done so much through this franchise. And I was reeling from it. Like, oh my goodness, I gotta do everything just right… I gotta make everybody proud."
But it wasn't long before she got the nod of approval she didn't know she needed.
Article continues below advertisement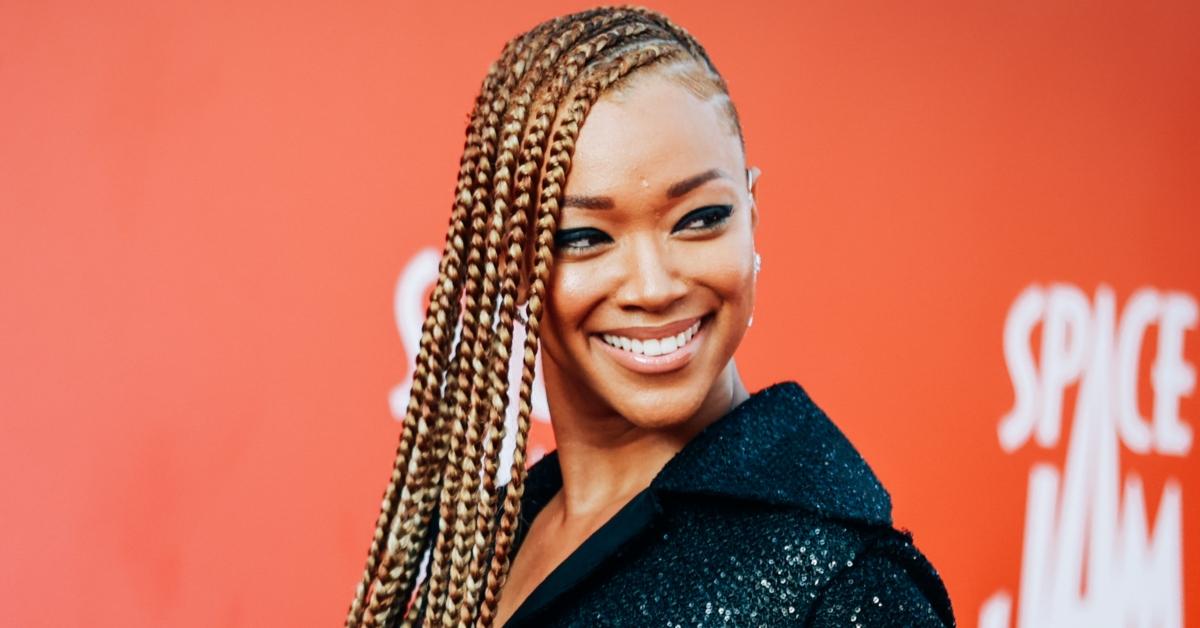 Sonequa Martin-Green on the sage piece of advice she got from 'Star Trek's Nichelle Nichols.
Tearfully, Sonequa recounted the first time she met her predecessor in person. On the red carpet for the premiere of Star Trek: Discovery, Nichelle pulled her aside and whispered a message that Sonequa says she'll "never forget."
"The first time that I met her was on the red carpet for the premiere of the show. And she whispered in my ear. 'Take care. It's yours now.'"
Article continues below advertisement
She told Distractify, "Now that I'm a mother of a daughter and just growing up and settling more into my womanhood and into my motherhood – that opened my eyes to the work that [Nichelle] did, and how sacrificial it was... and how heroic it was."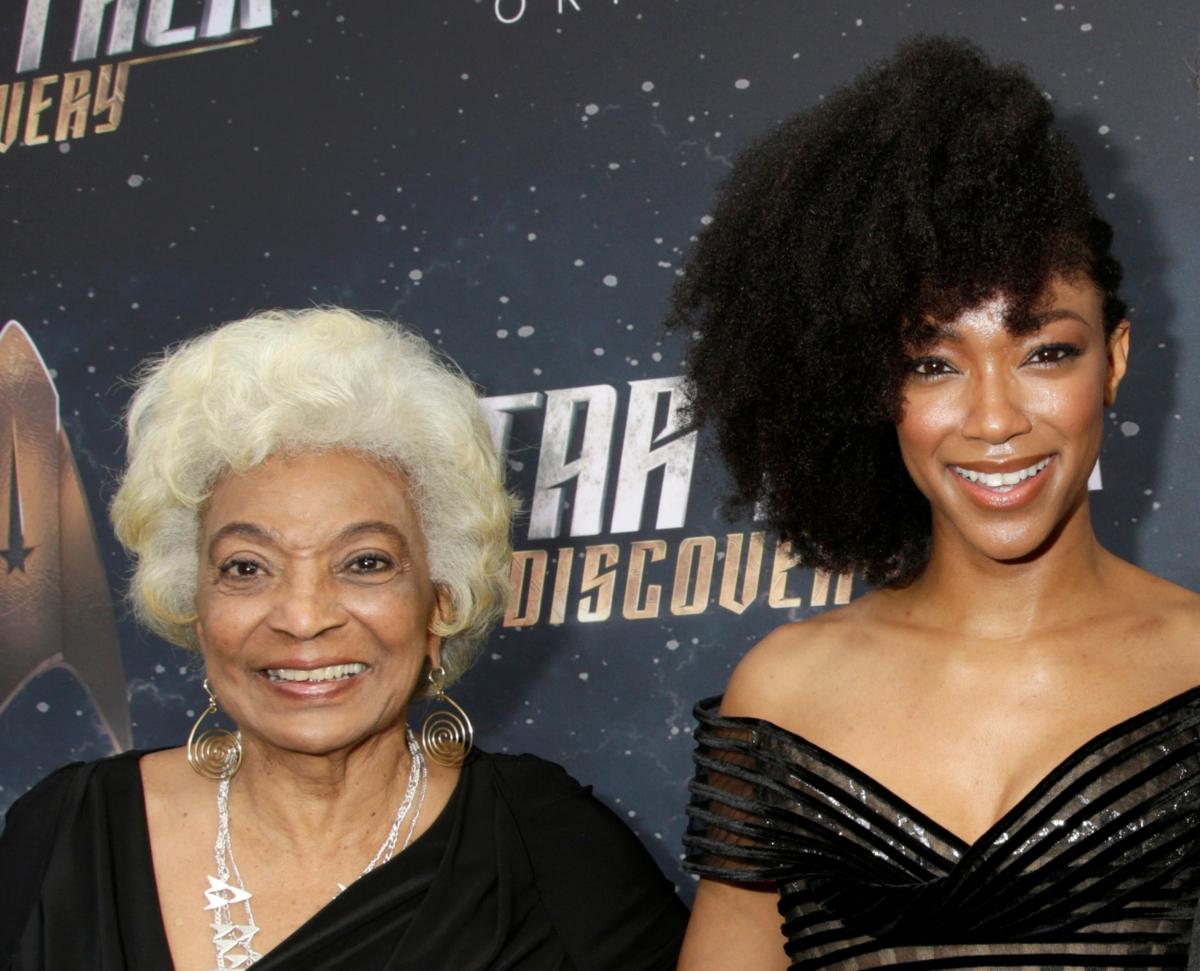 Article continues below advertisement
With those words, the pressure that she previously felt was alleviated. In the years since the Season 1 premiere, Sonequa has taken the time to "grow and sort of rest into who I really am more and more and more as a character."
"You can barely recognize Burnham from Season 1 to Burnham on Season 4, and especially Burnham on Season 5," the actress teased. "There has been so much growth and transition and maturity."
Here's how 'Star Trek: Discovery's Sonequa Martin-Green is keeping Nichelle Nichols' memory alive with Frito-Lay's Million Girl Moonshot.
After Nichelle's death, Sonequa honored the late Star Trek star's memory through her partnership with Frito-Lay. As part of their Million Girls Moonshot campaign, the company has committed $100,000 to send more than a dozen girls aged 12-18 to NASA for an all-expense paid week at space camp.
Article continues below advertisement
"When I think about it, it makes me want to cry. I was able to give them the news," she said with tears in her eyes. "They get to have the full space camp experience at NASA. And these girls may not have been able to get there on their own."
Sonequa urged, "We really have to encourage these girls early, that not only is it possible for them, but it's necessary for them to be a part of the STEM careers, and to have roles in these careers."
"I wanted to be involved in whatever way that I could. With Nichelle passing and knowing that none of this would be possible without her... it's really a special moment."
Seasons 1-4 of Star Trek: Discovery are available to stream now on Paramount Plus.