Nichelle Nichols, the Role Model, 'Star Trek' Actress, and Philanthropist, Has Died at Age 89
What was Nichelle Nichols's cause of death? The role model known for Lieutenant Nyota Uhura's role in 'Star Trek' tragically died at age 89.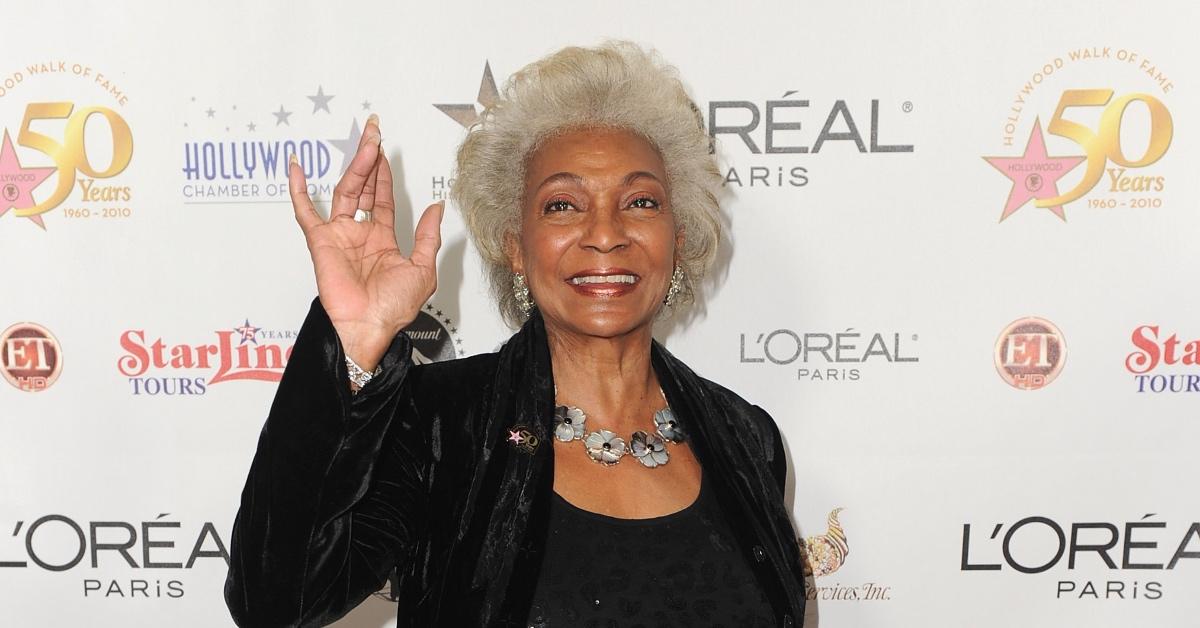 The trailblazing actress Nichelle Nichols, who ushered in a new era of Black representation in Hollywood, has died at age 89. She was the first Black actress to land a leading role in the Star Trek franchise.
Article continues below advertisement
Born in Robbins, Ill., in 1932, Nichelle built an exemplary career as a singer, dancer, and actress. From 1977 to 2015, Nichelle also worked with NASA to broaden its outreach. A close friend of Dr. Martin Luther King Jr. and Malcolm X, Nichelle became a role model for millions. What was her cause of death?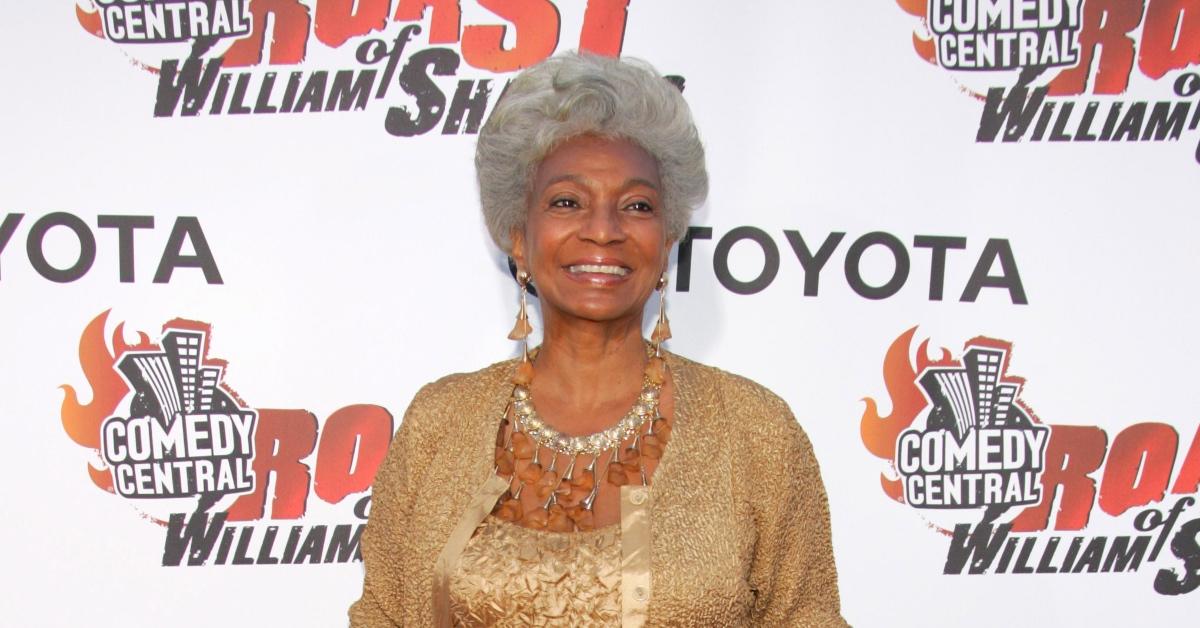 Article continues below advertisement
What was Nichelle Nichols's cause of death?
The first Black woman to land a leading role on Star Trek, Nichelle broke barriers in the movie industry and outside it. She first collaborated with the scriptwriter, producer, and TV show creator Gene Roddenberry on a drama, The Lieutenant. They then joined forces for Star Trek, the series that counted Dr. Martin Luther King Jr. among its fans. Nichelle passed away on Saturday, July 30, 2022, an announcement by her son, Kyle Johnson, confirms. She died of natural causes.
A talented singer and dancer, Nichelle Nichols toured with Duke Ellington and Lionel Hampton.
Nichelle started singing and dancing as a teenager. By the time she turned 16, she was touring with Duke Ellington.
"When I was 16, I did indeed wind up traveling with Duke Ellington, as a dancer, for one of his suites," Nichelle told MAKERS. "One day, we were almost at the end of the tour, and Mr. Ellington called me into his dressing room, and he [said], 'Sing something for me,' and I looked around and said, 'There's no piano!' and he said, 'You don't need a piano. We all got rhythm, don't we?'"
Article continues below advertisement
Nichelle booked the gig on the spot. "And so I went on. The Great Duke Ellington is playing for me. It's like being on a cloud floating. You can do no wrong."
Article continues below advertisement
Nichelle also toured with Lionel Hampton before making the switch to acting. She joined the cast of Star Trek shortly after moving to Los Angeles.
Her character, Lieutenant Nyota Uhura, wasn't included in the script when Nichelle went to meet show creator Gene Roddenberry. What's more, it was her who came up with Lieutenant Nyota Uhura's name, urging Gene to use the Swahili word uhuru, which means freedom.
Article continues below advertisement
"Here I was projecting in the 23rd century what should have been quite simple," Nichelle told NPR in 2011. "We're on a starship. I was the head communications officer. Fourth in command on a starship. They didn't see this as being, oh, it doesn't happen until the 23rd century. Young people and adults saw it as now."
Dr. Martin Luther King Jr. convinced Nichelle Nichols to stay on 'Star Trek' after the first season.
Eager to return to Broadway, Nichelle handed in her resignation after Season 1 of Star Trek wrapped shooting. But she changed her mind after meeting Dr. Martin Luther King Jr. at a dinner party.
Article continues below advertisement
As she told The Guardian in 2016, she was told that someone wanted to meet her. "I turned, and about 10 or 12 feet away from me, there was Dr. Martin Luther King, and my mouth just dropped open," she said. "He told me not only that I shouldn't but I couldn't leave."
Article continues below advertisement
"He knew more than I knew. He knew more about me, where I was going to in my life than I did," she added. "He was an amazing man. Dr. King was my leader."
Nichelle Nichols worked as a NASA recruiter between 1977 and 2015.
Nichelle joined NASA as a recruiter in the 1970s, helping the government agency diversify its talent pool.
In 1992, she was awarded a star on the Hollywood Walk of Fame. In 2007, Asteroid 68410 Nichols was named in her honor. In 2016, she became the first Black woman to receive the Life Career Award from the Academy of Science Fiction, Fantasy, and Horror Films.
Our thoughts go out to Nichelle's friends and family at this difficult time.