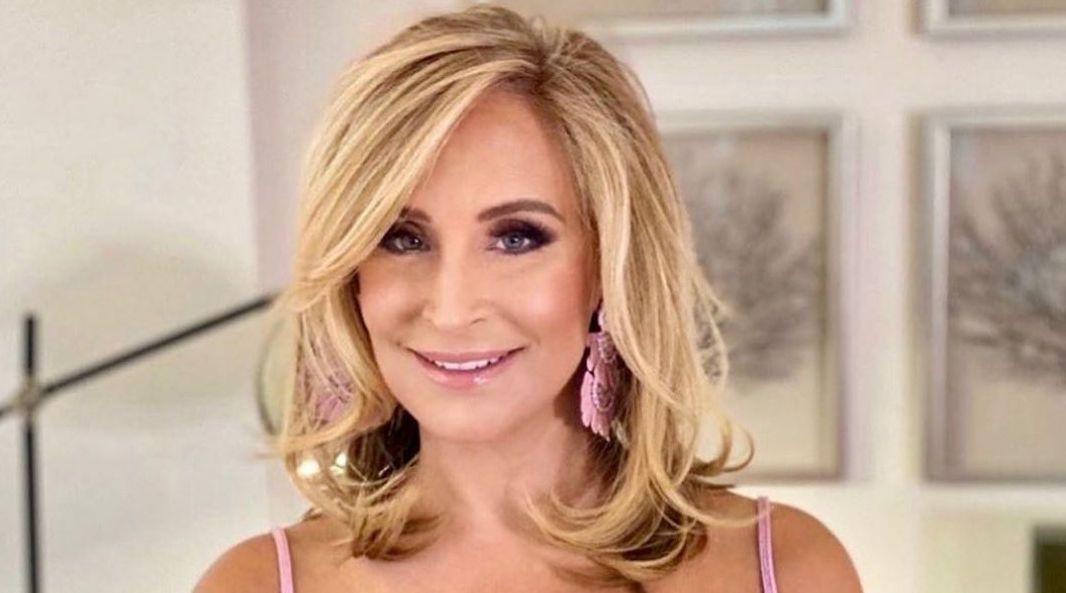 'Real Housewives' Star Sonja Morgan Revealed Her New $75,000 Face
Any woman featured on Bravo's Real Housewives franchise is no stranger to a little nip and tuck here or there. Not only are these women scrutinized on their appearances on social media, but most live in cities where young faces thrive (see: Beverly Hills). It's no shocker that another housewife has come out to reveal their new self after going under the knife.
Article continues below advertisement
Sonja Morgan revealed she had a neck lift and lower facelift.
Sonja took to Instagram to post before-and-after shots of her face. She made sure to be clear that she was sharing this because many had been asking what exactly was going on with her face.
She wrote, "I just wanted to be rid of the wrinkling on my neck and the jowels that were starting to form [sic]. People thought I was nuts because it was so subtle. But not to me! It was a no-brainer – gravity had taken its toll, I was also exhausted and I needed a 'pick me up.'"
Article continues below advertisement
Sonja was met with praise in the comments from fans and friends who not only loved her new look but voiced how proud they were of her for being honest about what kind of work she had done. New RHONY castmate Leah McSweeney wrote, "I'm fully going to @drjacono when the time is right. You look stunning. And love your openness about it."
Article continues below advertisement
Sonja Morgan's surgery was performed by Dr. Andrew Jacono.
In her Instagram post, Sonja praised plastic surgeon Andrew Jacono for the job he did. She celebrated the outcome after he led the procedure and mentioned that "he hit it out of the park." She continued on that the method used for her facelift and neck lift is something called "deep plane," which allows the doctor to operate "under the muscle so your skin is still attached. Your blood flows and your face stays vibrant and heals fast."
Article continues below advertisement
Dr. Jacono also posted about Sonja's surgery. He said that he was "just blown away" by the end results and praised her for being "courageous" about going public with her decision to go under the knife.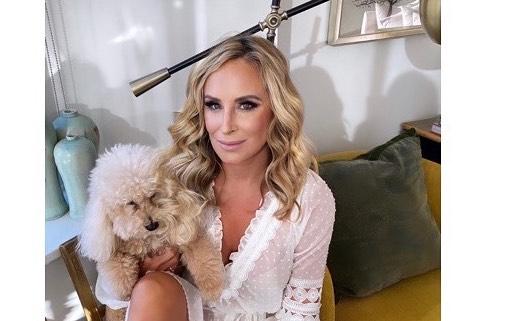 Article continues below advertisement
He wrote, "So many celebrities look amazing but do not disclose that they have done #plasticsurgery, but I know that her coming forward will empower women who are considering taking control of their appearance."
Sonja Morgan reportedly spent $75k on the surgeries.
According to E! News, Sonja's neck and face lift cost her somewhere around $75,000. This is not the first time the lifestyle-brand expert has been open and honest about any work she's has done.
Article continues below advertisement
In Season 8 of RHONY, Sonja was very open and honest about her vaginal rejuvenation.
"Well, I went in to have my legs lasered and I ended up with a vaginal rejuvenation. It was on the show! I trust my doctor, he's been lasering my legs forever … I didn't go back [afterward]," Sonja previously told Life & Style. "If it ain't broke, don't fix it. That's the trick with having a little work done. If it ain't broke, don't fix it. I mean, you don't want to go overboard, right? Just a little tweak."