'RHONY's' Luann de Lesseps Studied to Be a Licensed Practical Nurse
Does LuAnn de Lesseps have a formal education? After she got into a verbal war with Eboni on 'RHONY', fans learned that she studied to be a nurse.
In the world of The Real Housewives of New York City, it's always a matter of time before a newbie gets into a verbal spat with a veteran Housewife. From Leah McSweeney going back and forth with Ramona Singer to Aviva Drescher facing off against everyone, the show knows how to serve up the drama. And at one point, Eboni K. Williams followed suit unapologetically.
Article continues below advertisement
The drama played out as the ladies launched into sexual talk over lunch at Luann de Lesseps's home, and things went left once education and class got thrown into the mix. Once Eboni stated the obvious about her notable education, Luann quickly took offense. So, it made viewers wonder about Luann's education. Read on as we give you the lowdown.
Luann attended E.C. Goodwin Technical High School and earned her qualification to be a licensed practical nurse.
It seems that anything is up for debate on RHONY. And after Eboni made the comment that she is the "most educated person at the table," Luann lost it.
Article continues below advertisement
In case you didn't know, Luann has also received an impressive education. While her education may not be the same as Eboni's — Eboni is a lawyer — Luann has spent time focusing on her studies.
Article continues below advertisement
Patch reports that Luann is a licensed practical nurse. The star earned her license after studying at the E.C. Goodwin Technical High School in New Britain, Conn.
Article continues below advertisement
"I really felt like I had a good education in Connecticut," she told the outlet. "I loved math and home economics in high school. Kids can't even sew buttons on their coats nowadays."
Why did Eboni and Luann feud? Eboni believed that Luann essentially called her an angry Black woman.
If you're familiar with RHONY, then you likely know that Luann doesn't always do a good job of owning up to her mistakes. And her argument with Eboni on Season 13 Episode 5 rubbed viewers the wrong way.
Article continues below advertisement
The argument kicked off as Ramona shared her opinions about being classy and not using sexual terms during conversation. Luann supported Ramona's claims by saying that using raunchy language wasn't classy.
Article continues below advertisement
Eboni quickly chimed in to correct the ladies.
"I don't subscribe to the fact that to use those words means that you're unclassy or you're not a lady," Eboni told the ladies on the series.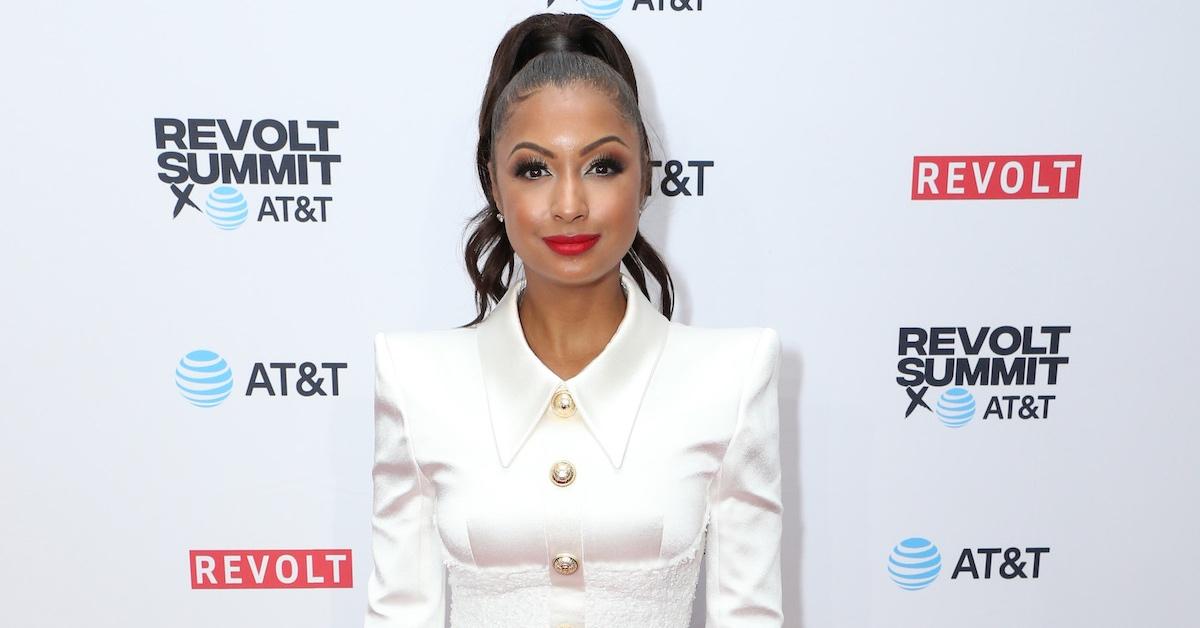 Article continues below advertisement
"It has nothing to do with class, it has to do with education," Luann told Eboni.
Eboni then explained that she has more formal education than any of the women at the table, and Luann immediately got offended.
"Do you think that your degree makes you more educated?" Luann asked Eboni.
The conversation got more heated after Luann accused Eboni of calling her an uneducated person. As Eboni explained herself, Luann got more triggered as the two went back and forth. She eventually called Eboni an angry woman and kicked her out of her home.
Article continues below advertisement
"I am a Black woman," Eboni tells Luann. "If you don't want me here because I am not free to express how I feel about things, I will leave your property because I respect you."
"I think you should go," Luann tells Eboni.
Fans have pointed out the inconsistency with other women on the show storming out of scenes and not being called angry, but when Eboni expressed her point without raising her voice, she was immediately dubbed an angry woman.
Article continues below advertisement
Luann is adding a new life experience to her resumé.
Meanwhile, fans will see another side of Luann when she and her BFF Sonja Morgan take on helping an Illinois town recover from pandemic-related devastation.
Article continues below advertisement
About her role on the spinoff series, in light of her previous dispute with Eboni, Luann ironically admitted, "You don't know what you don't know." However, despite having nice things to say about the experience in the end — including staying in an outdated hotel and dealing with oppressive summer heat — Luann did confess, "It's obviously not our lifestyle."
Luann & Sonja: Welcome to Crappie Lake premieres Sunday, July 9, 2023 at 9 p.m. EST on Bravo.
Catch new episodes of RHONY every Tuesday at 9 p.m. EST on Bravo.