Here's Where to Follow the 'Southern Hospitality' Cast on Instagram
The 'Southern Hospitality' cast instagrams are a wild and entertaining ride. Get ready to see the social media side of Republic Garden & Lounge's staff.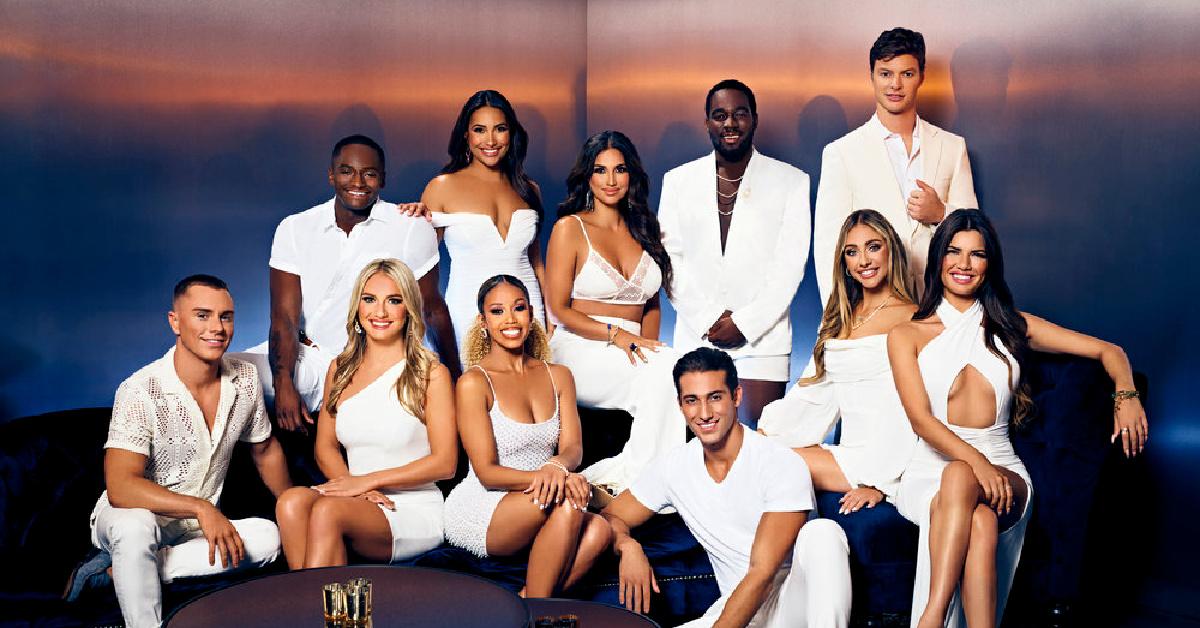 In the same vein of Bravo's L.A.-based Vanderpump Rules comes a restaurateur reality show on the opposite end of the country. Southern Hospitality takes place in Charleston, S.C., and follows the lives of eatery tycoon and Southern Charm star Leva Bonaparte and her staff of the Republic.
Article continues below advertisement
The show's cast know how to lay on the southern charm, but don't let that fool you – each cast member has their own flavor of drama. So, we decided to dig deeper and find the cast's Instagram accounts to shed more light on who they are.
Leva Bonaparte
Leva owns and manages Republic Garden & Lounge on King Street in Charleston, along with three other restaurants on the same strip. Wife and mother of one, Leva lives a fast-paced life keeping her popular nightclub and restaurant at the forefront of the Charleston scene! Follow Leva on Instagram @levabonaparte.
Article continues below advertisement
Maddi Reese
Maddi fills the positions of DJ and VIP Manager. She holds a B.A. in Psychology and Communication and is making a name for herself by DJ-ing throughout the Southeast. A bit luckless in love, Maddi's romantic life gets the spotlight treatment in Southern Hospitality. Check out her travels and gigs on Instagram @madison_reese.
Article continues below advertisement
Mikel Simmons
Mikel is known for getting the party started and keeping it going, which serves him well as one of Leva's VIP Hosts. But this party-lover has a spotted past that he's trying to overcome with his employers. Mikel is also on the verge of coming out, which presents its own challenges. Follow Mikel's journey on Instagram @mikelsimmons.
Article continues below advertisement
Grace Lilly
A model, fashionista, and self-proclaimed wanderer, Grace is a VIP Concierge, but she has a penchant for skipping work under the guise of self-care. With a love for globe-trotting, she bounces around from party to party enjoying life but also leaving behind slack for her coworkers to pick up. To see how Grace spends her self-care days, follow her on Instagram @glillyvibes.
Article continues below advertisement
Joe Bradley
Another VIP Host, Joe has a strong sense of ambition. His current goal is to follow Leva's path and become a restaurateur. However, Joe has a tendency to overdo it and lord his position over his coworkers, which doesn't sit well with them. Want to see what Joe's up to? Check out his "just for fun" Instagram @joecbradley.
Article continues below advertisement
Lucía Peña
VIP Server Lucía is a bit older than the rest of the Republic staff, but she loves a good party and proves she can keep up with the best of them, plus she has experience and wisdom on her side! She's also a working mom who is devoted to her son. Keep up with Lucía on Instagram @sunshinelu13.
Article continues below advertisement
Mia Alario
Bold, extroverted, and not afraid to share her honest opinion, Mia fills the coveted position of Hostess. She has two economics degrees and works her day job at a financial institution while her evenings are spent hosting for fun at the lively restaurant on King Street. Follow Mia on Instagram @miaalario.
Article continues below advertisement
Will Kulp
Will models, lives with his parents, and loves his girlfriend, Emmy. According to Leva, he isn't living up to his potential because he thinks the restaurant business is below him. Living a mostly carefree life, Will is considering law school. Will he get that application submitted though? Learn more about Will on Instagram @will_kulp.
Article continues below advertisement
Emmy Sharrett
A recent graduate of the College of Charleston and VIP Server, Emmy loves her job but is also keeping an eye open for the next phase in her career. She and her boyfriend Will present perfect couple vibes, but they may not be as rock-steady as they act. Follow Emmy on Instagram @emmysharrett.
Article continues below advertisement
TJ Dinch
Bartender TJ takes his job seriously. He's meticulous and maybe a bit too loyal to Republic, to the point of aligning himself against staff who, according to him, don't represent the restaurant properly. Also, TJ and Joe Bradley are BFFs. For more about TJ, visit his Instagram @tj_dinch.
Article continues below advertisement
Bradley Carter
A Citadel military college alum, Bradley serves as a VIP Host – a job that is contributing to his savings and plan of opening his own personal training company. He enjoys mixing work and pleasure, and Bradley inevitably gets caught between a rock and a hard place with other staff. Check out Bradley's account on Instagram @bradnboujee_.
Bravo's Southern Hospitality airs on Mondays at 9 p.m. EST.