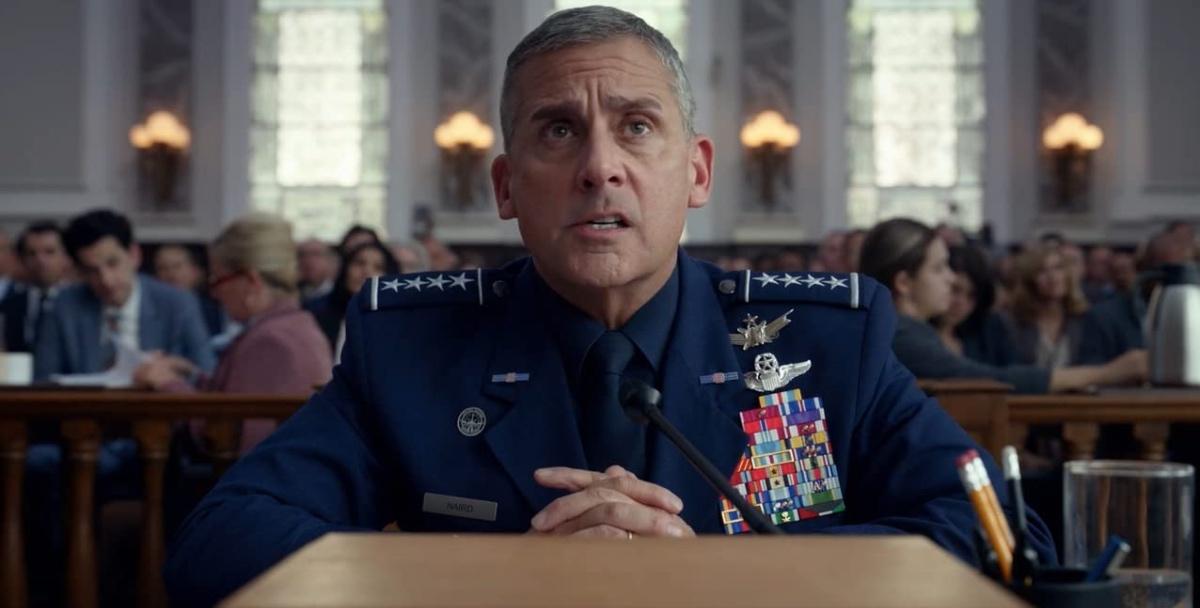 Season 2 of Netflix's Workplace Comedy in Space, 'Space Force,' Is Coming Soon
When the Netflix series Space Force first hit the platform, it was a comedic riff on the unimaginably real Space Force created by former President Donald Trump. Now, Steve Carell, Diana Silvers, and more return to the newest workplace comedy that asks what happens behind the scenes at the intergalactic branch of the U.S. military.
Article continues below advertisement
Season 1 of the show was met with critical success, but what about Season 2? Here's everything we know about the Space Force Season 2 release date and more.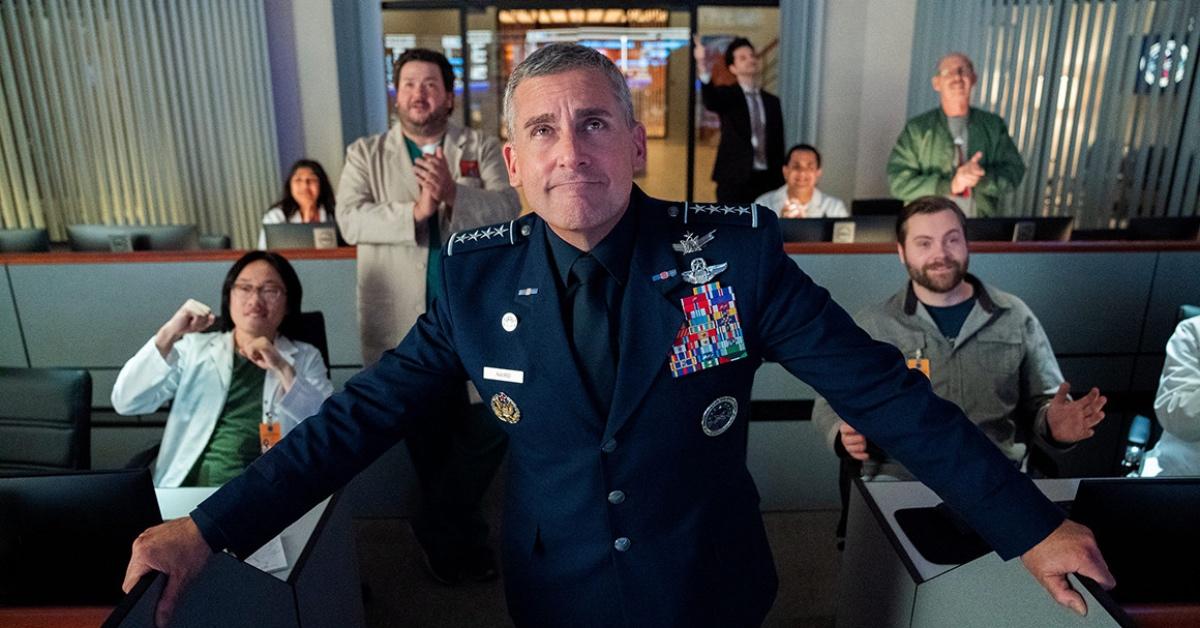 Article continues below advertisement
What is the 'Space Force' Season 2 release date?
Season 1 of Space Force ended with General Mark R. Naird (Steve Carell) aiding Dr. Adrian Mallory (John Malkovich) in disobeying orders to destroy the Chinese base and potentially avoid nuclear war. The President, angered by Mark's decision, sends Grabaston (Noah Emmerich) to establish a military coup and arrest Mark, Adrian, and security guard Duncan (Spencer House).
Meanwhile, after Mark, his daughter Erin (Diana Silvers), his wife Maggie (Lisa Kudrow) and Louise (Carolyn Wilson) escape the base via helicopter, the Habitat One crew returns from their sabotage mission to discover the Chinese have completely crippled the American base. Mark turns the helicopter back, and the season ends.
Article continues below advertisement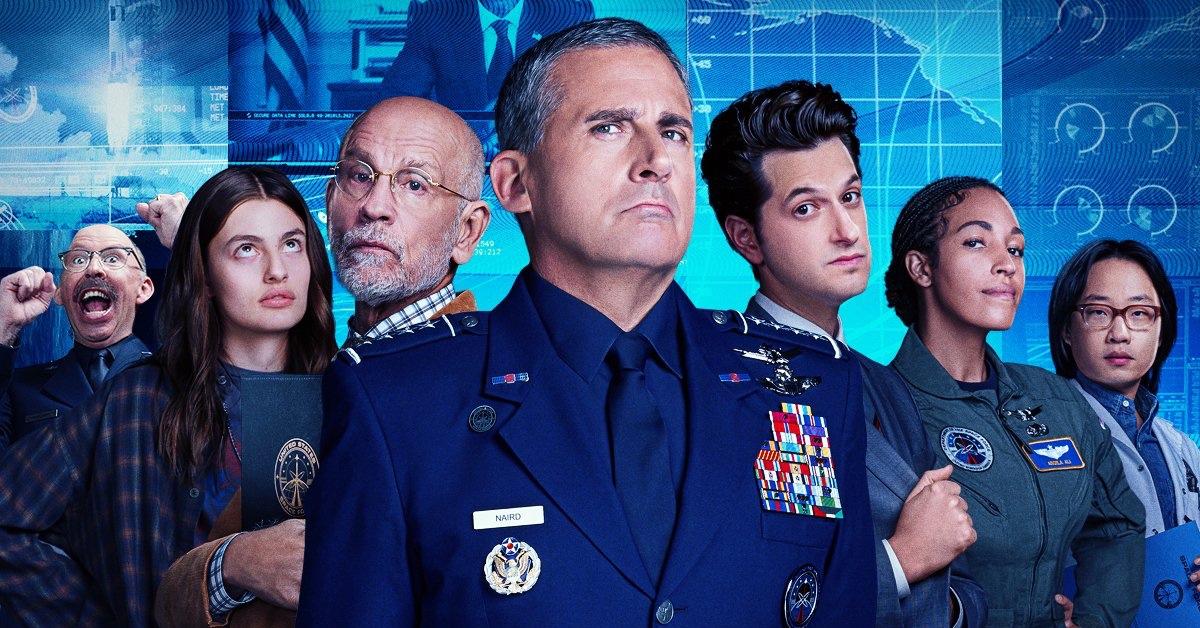 Thankfully, fans won't have to wait too long to find out what will happen next, and Season 2 of Space Force will premiere on Netflix on Feb. 18, 2022. The first season of the show had ten episodes, and per Deadline, the second season will have seven episodes. The show has pivoted from the end of the first season and will focus on "General Naird and his underdog team having to prove their worth to a new administration while dealing with interpersonal challenges."
Article continues below advertisement
In addition to a slight change in episode number, there have also been changes in the creative team. Norm Hiscock (Parks & Recreation, Brooklyn Nine-Nine) has joined Greg Daniels as a co-showrunner, and production has moved from sunny Los Angeles to snowy Vancouver. However, all of the main cast will return.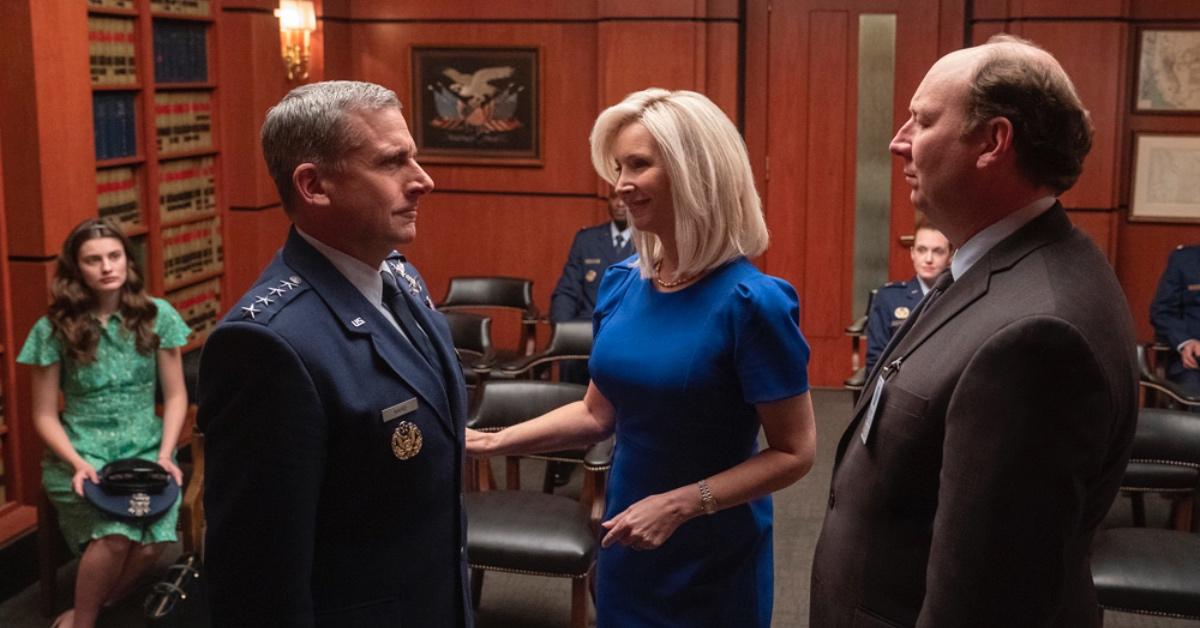 Article continues below advertisement
Will there be a 'Space Force' Season 3?
It may be too soon to tell if Space Force will be renewed for a third season. It has been a year of space-themed material from Netflix. Don't Look Up, Adam McKay's satirical space film has made impressive numbers for Netflix's platform, potentially ushering in a new era of themed films and TV shows set or about the mystery of space.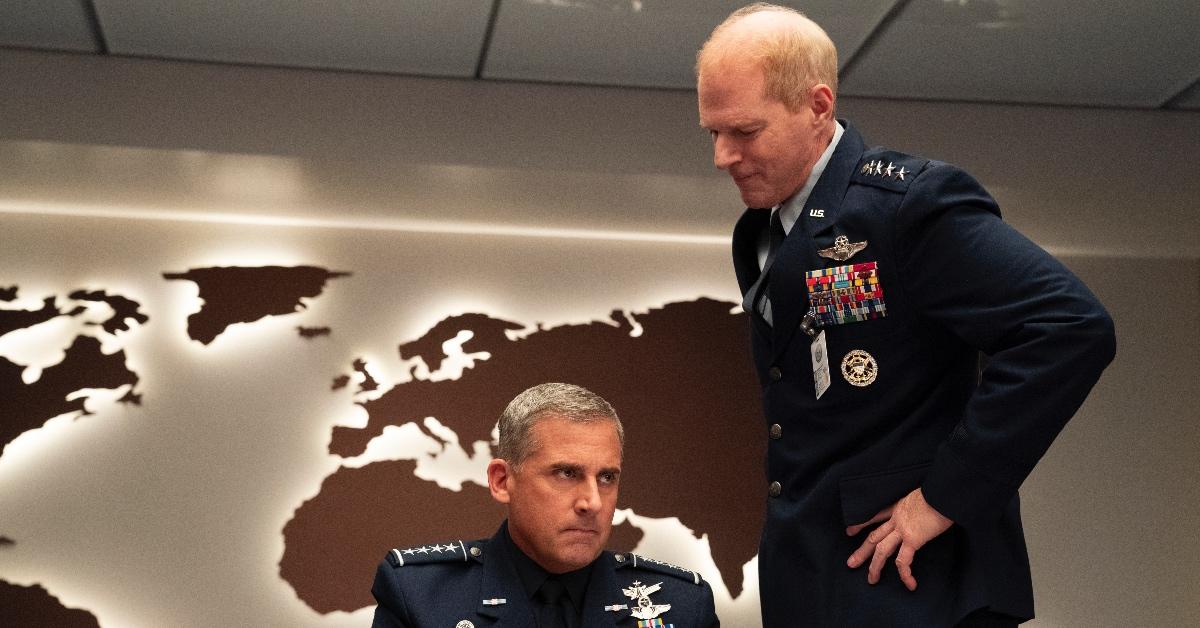 Article continues below advertisement
Until then, Netflix will likely announce the show's renewal after the Season 2 premiere. Currently, many of the stars of Space Force are involved in other television and film projects, signaling that Season 2 could also be the end of the show. Fans will have to just trust the process and find out!
Space Force Season 2 premieres on Netflix on Feb. 18, 2022.