Here's Where Will Ferrell's New Christmas Musical Comedy 'Spirited' Was Filmed
Ryan Reynolds and Will Ferrell deliver Christmas cheer in 'Sprited,' a new take on 'A Christmas Carol.' What were the 'Spirited' filming locations?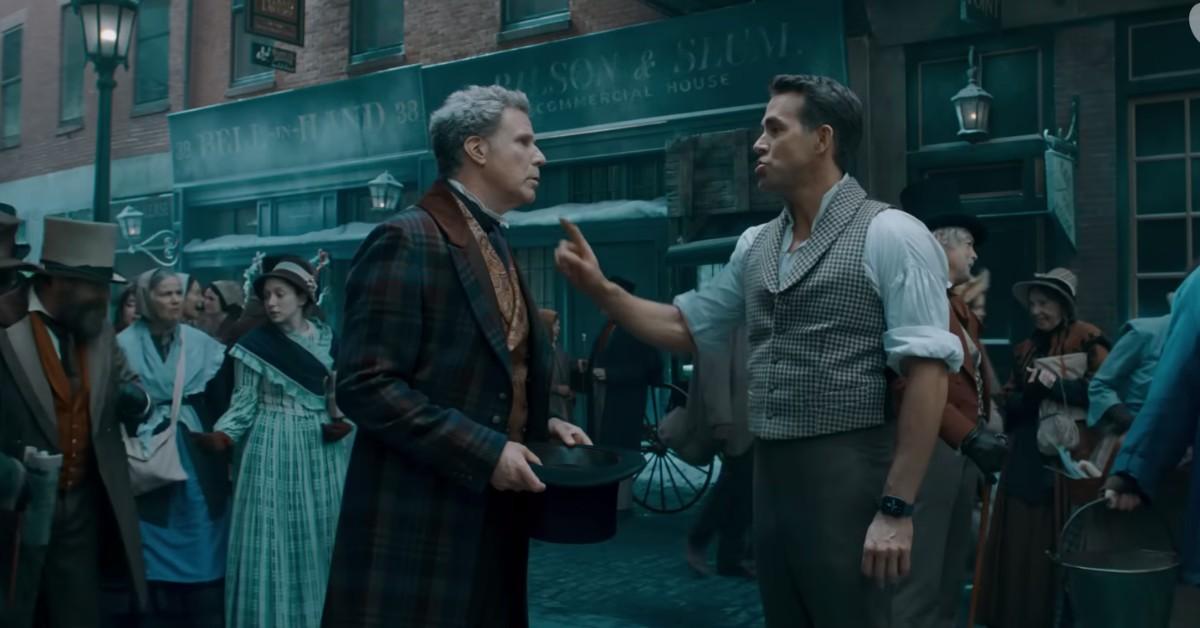 We didn't know we needed a Will Ferrell/Ryan Reynolds buddy comedy based on A Christmas Carol until we saw the trailer for Spirited. The Apple TV Plus exclusive film follows Ryan's character Clint, a modern-day Scrooge-like figure who turns the tables on his Ghost of Christmas past, present (played by Will), and future.
Article continues below advertisement
It's evident from the trailer for Spirited that the film takes place in the present day, but it may take some trips down memory lane. So when and where was Spirited filmed?
Here's what we know about the Spirited filming locations.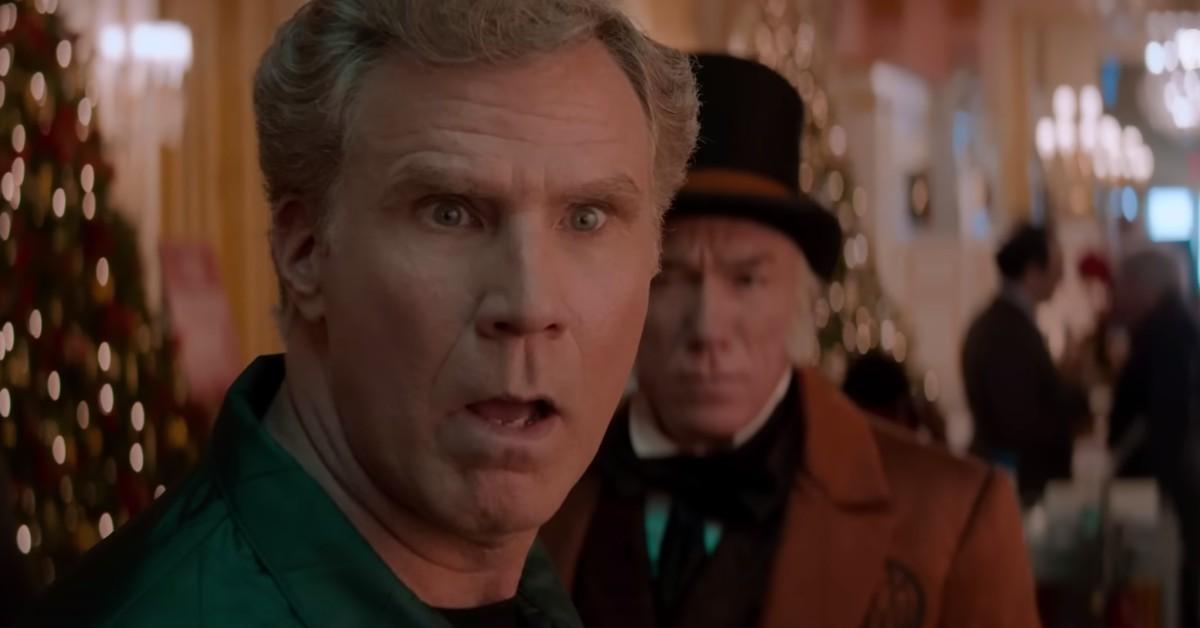 Article continues below advertisement
What were the 'Spirited' filming locations?
According to a report from Boston Uncovered, the Christmas musical comedy Spirited was filmed in multiple locations across the state of Massachusetts.
The Spirited filming locations included Boston, Braintree, Worcester, Devens, Everett, Framingham, Lynnfield, Melrose and Weymouth. Per the same report, filming took place at these locations from July to October 2021.
Although filming primarily took place in Boston, the setting for Spirited is supposed to be New York City — in fact, none of the scenes were actually filmed in New York.
The Boston Uncovered report also noted that the Spirited production was spotted filming a scene at the Bell in Hand Tavern, a historic Boston tavern that's been around since 1795 (and was founded by Boston's town crier at the time).
Article continues below advertisement
Wait, so will 'Spirited' ever be in theaters, or is it just on Apple TV Plus?
Good news for fans of Will Ferrell, Ryan Reynolds, and feel-good Christmas comedy musicals — Spirited will debut in select theaters on Nov. 11th, 2022.
The film will be available to stream exclusively on Apple TV Plus starting on Nov. 18th, 2022.
Article continues below advertisement
Octavia Butler also plays a prominent role in Spirited, even catching the Ghost of Christmas Present's eye at one moment during the Spirited trailer. Tracy Morgan voices the Ghost of Yet to Come, according to the Spirited IMDb page. Per the Spirited Wikipedia page, Jimmy Fallon and Judi Dench will also be cameoing in the film as themselves.
Article continues below advertisement
The official synopsis for Spirited reads, "Imagine Charles Dickens' heartwarming tale of a scrooge visited by four ghosts on Christmas Eve – but funnier. And with Will Ferrell, Ryan Reynolds and Octavia Spencer. Also, huge musical numbers. Okay, we're asking a lot. Maybe just watch the trailer?"
According to a Variety report, Will and Ryan were paid quite the pretty penny to headline Spirited — both actors received $20 million each for starring in Spirited.
In true Ryan Reynolds fashion, the actor had to bring up Hugh Jackman during a People interview about Spirited. Given that Spirited is a musical comedy, Ryan told the outlet that he appreciated Hugh's advice to "make sure you are enjoying [the singing and dancing] because if you enjoy it we'll enjoy it. And I thought that was actually quite sage. It was very wise."
See Will and Ryan star as musical funnymen in Spirited. The film will have a limited theatrical release on Nov. 11th, 2022.