These Incredible London Restaurants Are Featured in 'Stanley Tucci: Searching for Italy'
In Season 2, Episode 4 of 'Stanley Tucci: Searching for Italy,' Stanley visited some prime London spots with Italian cuisine. Check 'em out here.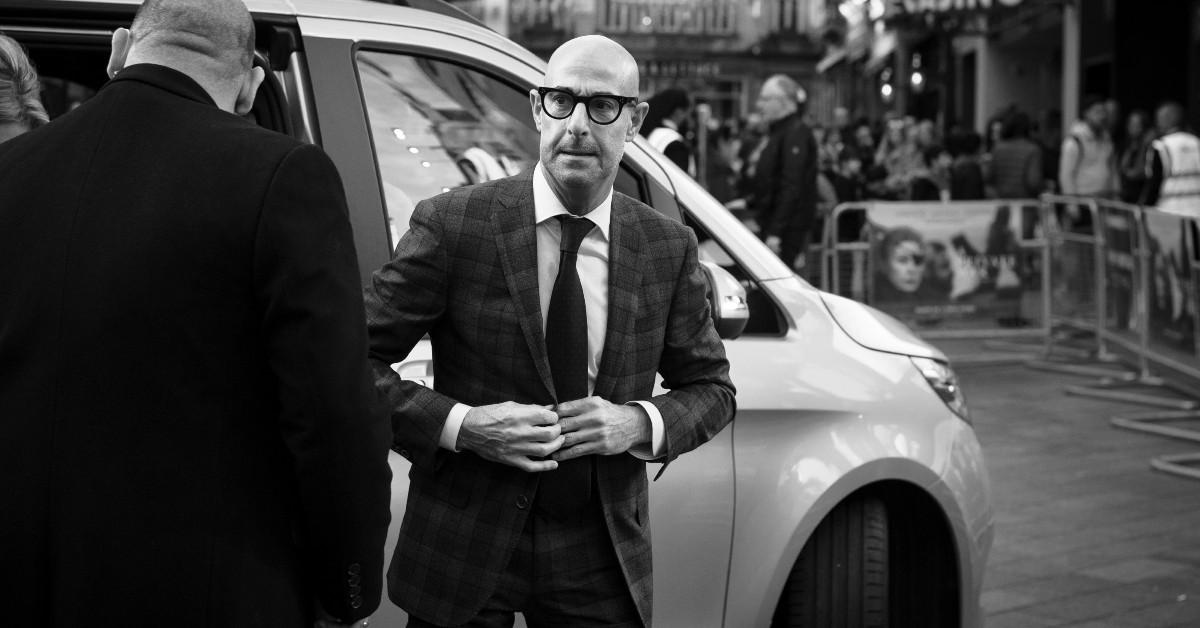 Who doesn't love Stanley Tucci? The internet's favorite has been searching for the best Italian food around in his series Stanley Tucci: Searching for Italy. In Season 2, Episode 4, Stanley found himself appreciating fine authentic Italian cuisine straight in the heart of London.
Stanley himself is Italian American, with origins in Calabria, Italy, per his IMDb.
We've rounded up all of the Italian restaurants Stanley visited in London for you to keep in mind if you ever travel across the pond!
Article continues below advertisement
Sartoria
Sartoria's head chef Francesco Mazzei is no stranger to Stanley. Francesco actually catered Stanley's wedding to Felicity Blunt in 2012. The chef crafted a beautiful Scottish scallop dish for Stanley in Stanley Tucci: Searching for Italy Episode 4, complete with a spicy sausage spread called 'nduja. Francesco topped off his culinary creation with his house-made salsa verde.
Per CNN Travel, it was Francesco who introduced 'nduja to the London culinary scene.
La Mia Mamma
We don't mean to sound too hyperbolic, but La Mia Mamma has the best concept ever. Each month the restaurant selects a group of crafty, culinary Italian mothers to bring their own authentic Italian recipes to the table for guests.
Stanley worked with the mammas in residence during his episode to cook Neapolitan ragu, a simmering blend of beef ribs, pork, sausage, wine, steak, and tomatoes. The actor referred to the dish as a symphony of meat.
Article continues below advertisement
La Latteria
Do you know that London has its own mozzarella capital? Stanley visited La Latteria, a mozzarella specialty shop in the heart of Acton, London. The brains behind La Latteria is Simona Di Vietri, an Italian businesswoman and entrepreneur.
La Latteria's philosophy behind their freshly made mozzarella products? "Customers don't buy products, they buy an experience."
Article continues below advertisement
Mercato Mayfair
A food market inside an old church? Sign us up! The Mercato Mayfair is a food hall and sustainable marketplace located inside the deconsecrated St. Mark's Church.
Per the official Mercato Mayfair website, guests can enjoy two floors of Italian and global cuisine, a rooftop terrace, a wine cellar, and a community space. Stanley made good use of his stop at the fair and picked up fresh tagliarini pasta.
Article continues below advertisement
Quo Vadis
Quo Vadis has quite the backstory. Per Quo Vadis's website, the Italian restaurant was once Karl Marx's home and a brothel. It was Italian chef Pepino Leoni who converted the building into a restaurant. According to CNN Travel, Pepino was one of the first Italian chefs in London who made Italian cuisine cool in the area.
Quo Vadis's current chef, Jeremy Lee, served two iconic Italian dishes for Stanley: saltimbocca, a veal dish, and pollo principessa, a chicken dish bathed in a rich creamy sauce.
Article continues below advertisement
Sad you missed out on Season 2 of Stanley Tucci: Searching for Italy? If you've got CNN in your cable package you can watch all four episodes of Season 2 on CNNgo.