Starbucks Employee Shares Massive $52,000 Order: Here's What They Ordered
A Starbucks employee went viral on TikTok after sharing a massive $52,000 Frappuccino order.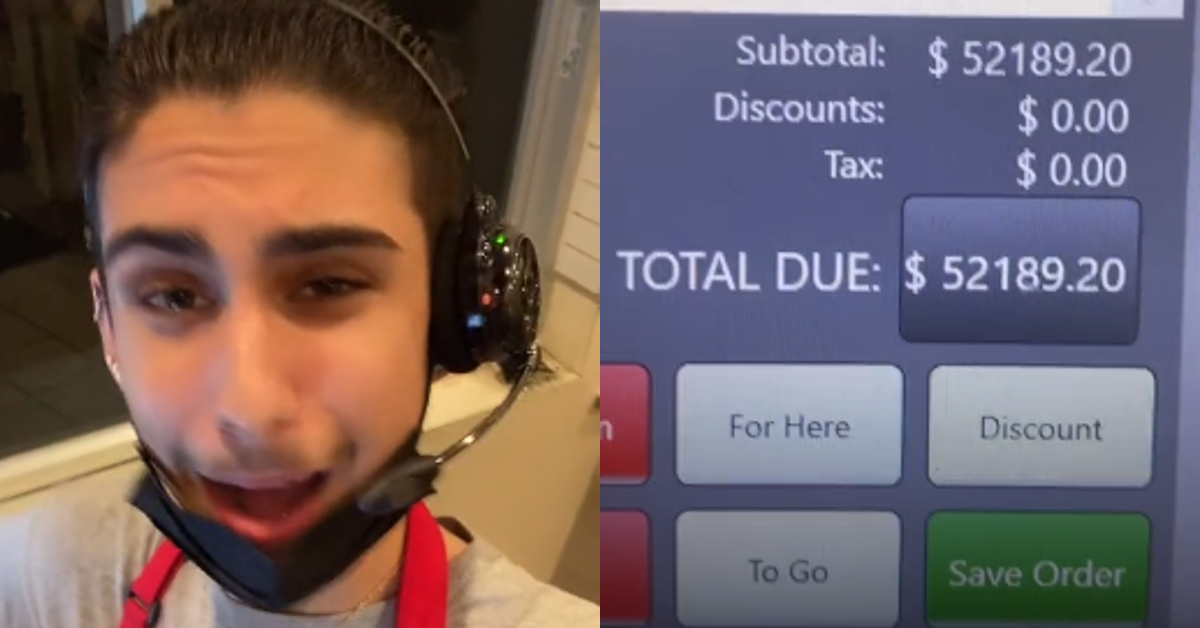 Working in the foodservice industry can be a thankless job. Sometimes, it's even downright dangerous, depending on the type of crazed customers you get. From folks stealing money out of your tip jar because they won't remake a drink for you at the end of their shift, to people coughing in your face because you won't let them sit down at your restaurant during the height of government-enforced restrictions preventing indoor dining, it can get rough.
Article continues below advertisement
And then there are the massive orders that are nearly impossible to complete. Like this one McDonald's restaurant that managed to finish a 6,400 item order in 4 hours ... only for the customer to never even pick it up.
Now imagine, if you will, that you're a Starbucks barista. The wildly popular coffee chain does insane amounts of volume every day, but even the most seasoned of beverage makers can't cut time in half to make a perfect drink.
It's understandable that you'd have to wait a few minutes as someone does their best to get you your drink and you can be on your merry way, right? And the amount of time you'd have to wait depends on how much you're ordering. If you're getting a ton of custom drinks, understand that you should probably put your order in ahead of time so the employees there can help other customers and adequately prepare all of the caffeinated liquid goodness they're making you.
Article continues below advertisement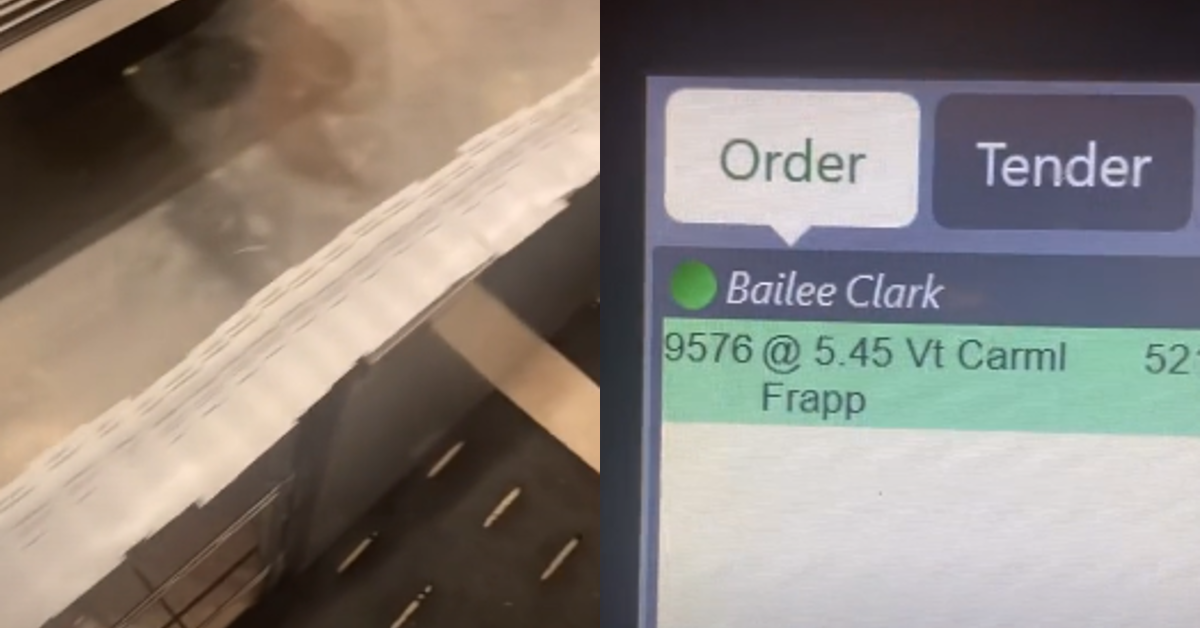 But how long do you think it took for this team of baristas to finish a massive 9,576 Venti Caramel Frappuccino order for this one customer who was willing to shell out $52,189.20 just for the drinks?
That's right, the same price as a nicely optioned Tesla, or a tricked-out trailer, or heck, even a house or decent condo in some parts of the country.
Article continues below advertisement
TikToker and Starbucks Partner @Esha_crosby uploaded footage of the insane order in question to the popular video-sharing app, where it was met with a ton of mixed reactions.
(Just so you know, there's some NSFW language in the following video).
Article continues below advertisement

Some people thought that the order was fake.
However, as other folks who claimed to be baristas in the comments indicated, the young man in the video showed that he and his team printed out all of the stickers for the drinks and the computer screen showed that the order was actually processed.
Article continues below advertisement
Others just stated the obvious: The Frappuccinos were all going to melt by the time the order was picked up. The other question that needs to be answered is just how the heck were they going to get all of these Fraps out of the door and to their intended destination?

Article continues below advertisement
@Esha_crosby commented, "I'M DONE, this person needs to be my sugar daddy."
Another TikTok user commented their surprise that the order went through as they said they did something similar and their work computer crashed.

Article continues below advertisement
There were also many others who couldn't believe that they went through with the order and expressed that the retail chain should really have a catering arm for orders such as these that need to be processed ahead of time.

Article continues below advertisement
Others said they would've told the customer there simply weren't enough ingredients on hand to complete such a large order, but it could be a case where whoever was ordering from the spot was a repeat customer who had made massive orders like that in the past.

A lot of folks asked @Esha_crosby for an update on the order but as of this writing, he hasn't provided any further context on the gargantuan Starbucks order.