Starbucks Has a Brand-New Winter Drink Bailey's Fans Will Love
What is Starbucks' Irish Cream Cold Brew? Reminiscent of the classic wintertime beverage, it will keep you feeling festive all season long.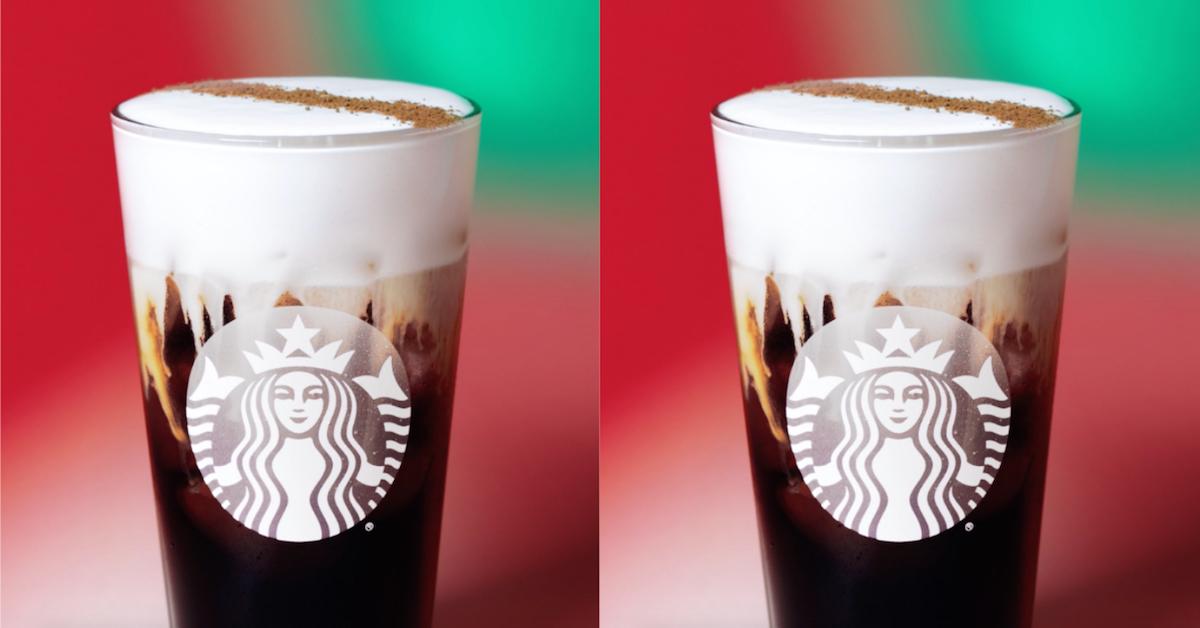 While you're probably still recovering from Thanksgiving festivities, Starbucks got into the holiday spirit early last month with the release of their classic holiday drinks. But on Tuesday, Dec. 3, the Seattle-based coffee chain just released a brand-new Christmasy sip that's bound to get you into the holiday spirit.
Article continues below advertisement
Starbucks' latest concoction, the Irish Cream Cold Brew, sounds like a wintery twist on their 2019 autumnal creation, the Pumpkin Cream Cold Brew, and TBH, I can't wait to try it for myself. So, what can fans expect from Starbucks' new drink? Here's what we know regarding the tantalizing new sip.
Article continues below advertisement
What is Starbucks' Irish Cream Cold Brew made of?
Cold brew enthusiasts and iced beverage fanatics, this one's for you. Starbucks' Irish Cream Cold Brew consists of a hearty cold brew base, according to the brand, which is mixed with Irish Cream syrup. All of that is topped off with vanilla sweet cream cold foam, adding the thick creamy texture, and — most importantly — a dash of cocoa powder.
The new drink emits smooth flavors of vanilla with rich hints of cocoa, and according to the brand, it closely emulates the festive, Christmasy taste of an Irish Cream Coffee.
It truly tastes like a Christmas party in a to-go cup, and I seriously can't wait to get my hands on one for myself. You'll want to get one soon, though, because they're only around for a limited time.
Article continues below advertisement
And luckily, Starbucks' Happy Hours are longer in December.
To make up for shorter days, Starbucks is running longer Happy Hours each Thursday, lasting from 2 p.m. to 7 p.m. local time. During that massive time slot, fans will be able to get BOGO handcrafted beverages, which does — in fact — include the new Irish Cream Cold Brew, along with other signature holiday beverages.
Article continues below advertisement
To get in on the chain's Happy Hour deals, though, make sure to download the Starbucks App via the App Store or Google Play ahead of time. This seriously isn't something you'll want to miss out on, especially if you and your pals are going out for Irish Cream Cold Brews.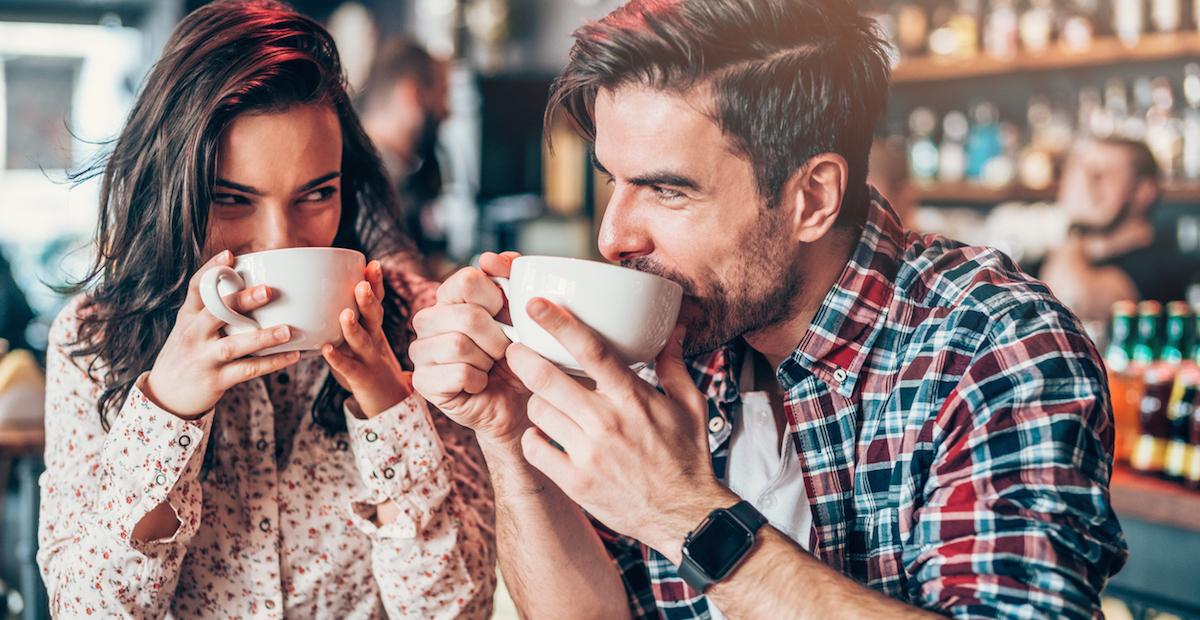 Article continues below advertisement
If you're stopping by, make sure to pick up any of the new holiday tumblers.
From shimmery cold cups, to brightly colored tumblers, there are so many gift options that cost less than $25, and it will make drinking your Irish Cream Cold Brew more stylish than you could have possibly imagined.
The 24-ounce Iridescent Cold Cup in Neon Pink and Bling Platinum are both gorgeous options, and the 12-ounce Green Confetti Tumbler is a modern take on classic Christmas colors. There's also the Glitter Gradient Pink Cold Cup, which will have you feeling fab 100 percent of the time. Options will vary at participating Starbucks locations.
Article continues below advertisement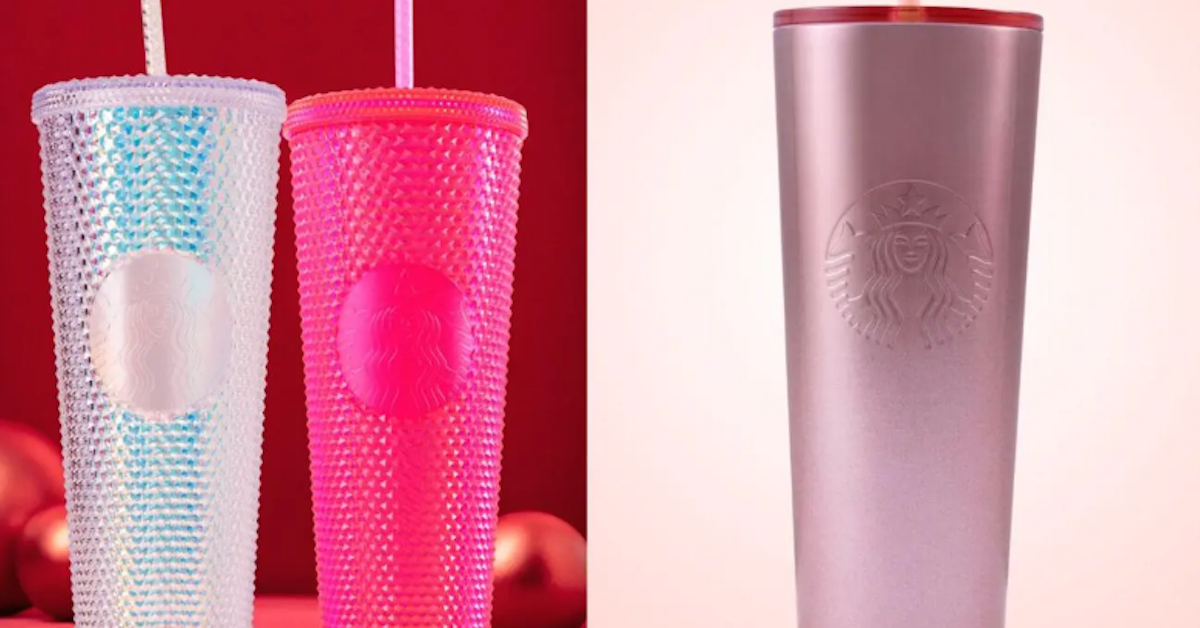 With the return of the Eggnog Latte, Peppermint Mocha, Caramel Brulee Latte, Chestnut Praline Latte, and Toasted White Chocolate, you probably thought Starbucks was already set for Christmas treats. But the Irish Cream Cold Brew is here, and let me tell you, it's the unexpected hero of this holiday season.