'Stardew Valley' Fan Combines 'Wordle' and Fishing to Create the Perfect Minigame
It takes a bit of time to master, but this 'Stardew Valley' fishing game, 'Pufferdle' is the perfect alternative to 'Wordle'.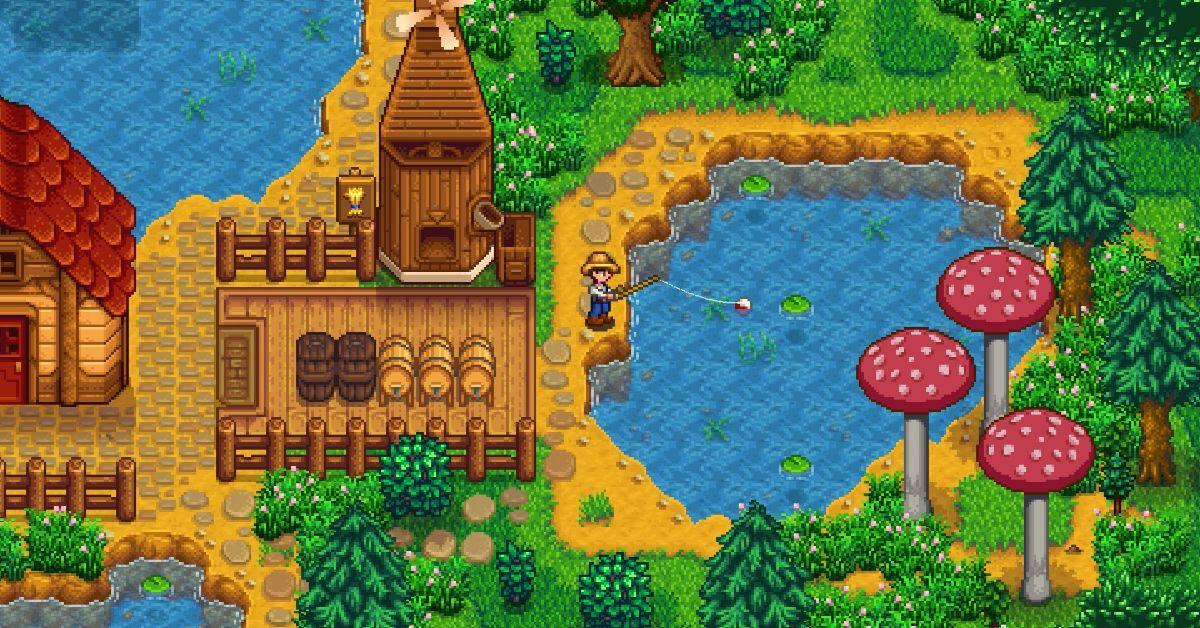 Few indie games have seen as much success as Stardew Valley. The farming simulator has amassed millions of downloads since launching in 2016, and frequent updates have allowed it to see continued success in 2023.
Article continues below advertisement
If you've become a long-term resident of Pelican Town, you have to check out Pufferdle — a free, fan-made browser game that takes the Wordle rulebook and combines it with the cozy fishing mechanics of Stardew Valley.
It sounds like a combination that shouldn't work, but there's no denying its charm and replayability. It's also incredibly easy to pick up and play, but mastering its gameplay will take hours of dedication.
Article continues below advertisement
At its core, Pufferdle is a simple logic game. You'll first be tasked with catching a fish using the Stardew Valley fishing mechanics. That is, you'll need to press and release the mouse button to move a green bar up and down the screen, attempting to keep a fish inside the bar at all times.
Article continues below advertisement
Once you've landed the fish (or even if it gets away), you'll need to guess what fish you've encountered based on its difficulty. After making your selection, Pufferdle will tell you how its traits match up to the traits of the actual fish you caught.
Traits used to help you identify the fish include seasons, weather, location, and time.
Article continues below advertisement
If one of your guessed fish's traits matches the actual fish's traits, that section will turn green. If it's partially correct, it'll turn yellow. And if the two fish share nothing of that trait in common, the section will turn black.
Article continues below advertisement
Using these clues, you can then home in on which fish you caught. You'll need to be careful, though, as you only have six guesses to get it right.
Anyone who has spent time with Wordle will immediately be familiar with the format. The game has quickly taken the internet by storm — and it seems to be earning legions of fans. In fact, ConcernedApe, the developer of Stardew Valley, commented about the project when it was posted to the official Stardew Valley forums.
Article continues below advertisement
"That's really cool! It's a great idea and well executed! Would you mind if I shared this on Twitter?"
Other players say they've "had so much fun" with the game and are "really enjoying" its quirky gameplay and replayability.
Article continues below advertisement
As for why the creator, Abdullah Masud, decided to make the game? Here's what they had to say:
"Trying to guess what fish I'm currently reeling in based on its difficulty is a core part of my Stardew Valley fishing experience, so turning it into Wordle felt like a natural progression."
Pufferdle is a fairly recent release, with Masud's post to the Stardew Valley forum occurring on Aug. 21. Here's hoping it becomes just as popular as Wordle — as it's arguably more fun than the iconic social game.