'Starfield' Hid a Hilarious 'Lord of the Rings' Easter Egg Through a Potato
Rather cleverly, players discovered the 'Starfield' devs hid a funny 'Lord of the Rings' Easter egg through an unlikely brown item: a potato.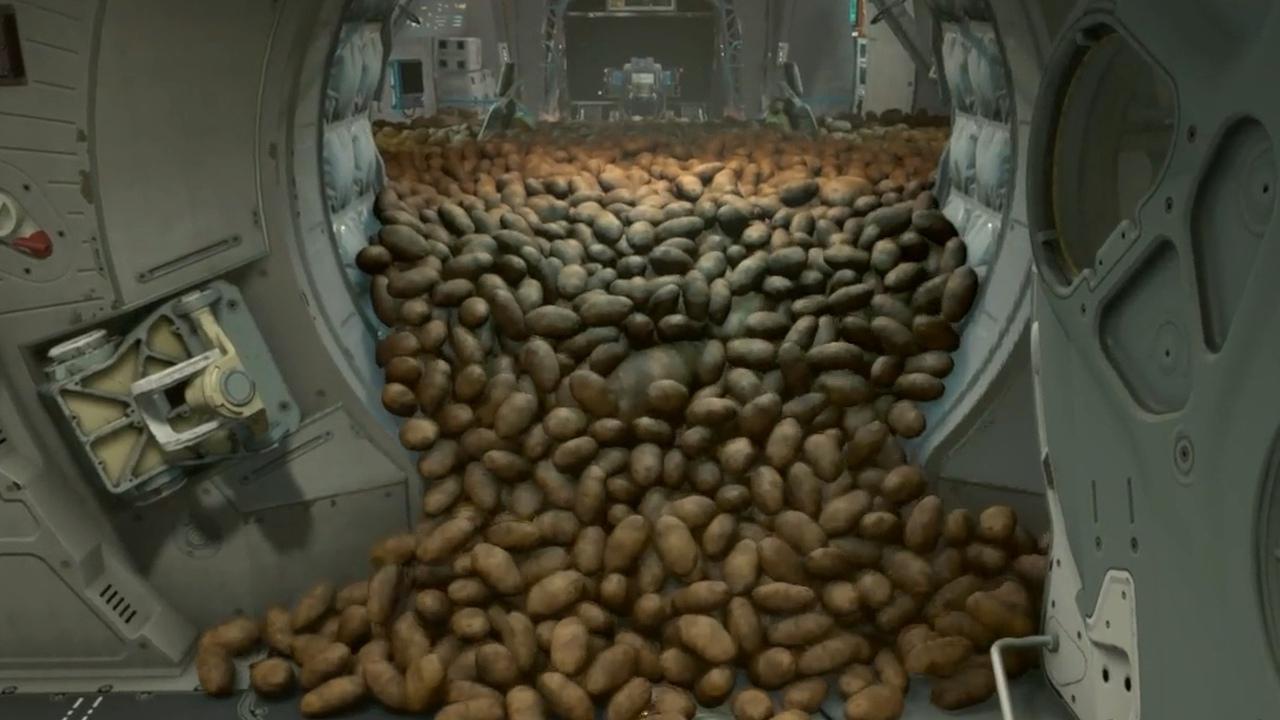 Video games referencing pop culture and beloved films are always a welcome sight. Thanks to game developers, players can find these Easter eggs while exploring the neon-lit city in Cyberpunk 2077 or written inside a collectible in a Fallout title. Some are more noticeable than others, but arguably, the best ones hide in the most unlikely places.
Article continues below advertisement
In the case of Starfield, developer Bethesda Softworks secretly put in a funny callback to The Lord of the Rings through a potato's item description, referencing an iconic meme from The Two Towers film adapted by Peter Jackson.
Article continues below advertisement
'The Lord of the Rings' Easter egg in 'Starfield' reignites an old funny meme.
For anyone unfamiliar with The Lord of the Rings, you'd probably think a potato would be a bizarre tie-in to the fantasy franchise. However, for mega fans who watched the films, especially The Two Towers, it'd be easy to determine the callback instantly.
The Easter egg is actually a throwback to an interaction between Samwise Gamgee and Gollum, where the hobbit character expresses his love for potatoes and the many ways to cook them. Referencing that exchange, Bethesda used Samwise's lines as part of the item description for a potato in Starfield.
"Can be prepared many ways," it says. "Boiled, mashed, used in a stew — the recipes are nearly limitless."
Article continues below advertisement
Redditor turntrout101 spotted this hidden Easter egg during the early access period for the space RPG and had to share their discovery with other players on a thread.
"This is amazing!" one Reddit user wrote in response. "One of my favorite moments in LotR, and I quote it in my head nearly every time [someone] says 'potatoes' out of the blue."
Article continues below advertisement
This isn't the only callback players discovered while exploring the virtual cosmos. Another fan on the thread mentioned finding a Star Wars Easter egg "when you smuggle contraband through UC and other system patrols." They received an achievement called "I use them for smuggling," a throwback to a line by Han Solo.
Because of the massive scale of Starfield, it wouldn't be surprising to find even more popular references on its hundreds of planets or through side questlines through cities. There are even nods to previous Bethesda games like Skyrim and Fallout 4.
Article continues below advertisement
It's always neat to find Easter eggs based on past games and films because it shows the developers are just as nerdy as the gamers who love the different franchises.
Sticking callbacks into a massive game like Starfield can be a melting pot for the gaming community to celebrate and ultimately leave a lasting impression throughout their journey in the stars.
Starfield is now available on PC and Xbox Series X/S.