The Post-Credits Scene From the 'Stargirl' Finale Featured a Surprise Appearance
'Stargirl' ending explained: Season 2 is poised to welcome more comic book villains, plus the return of a legendary JSA member.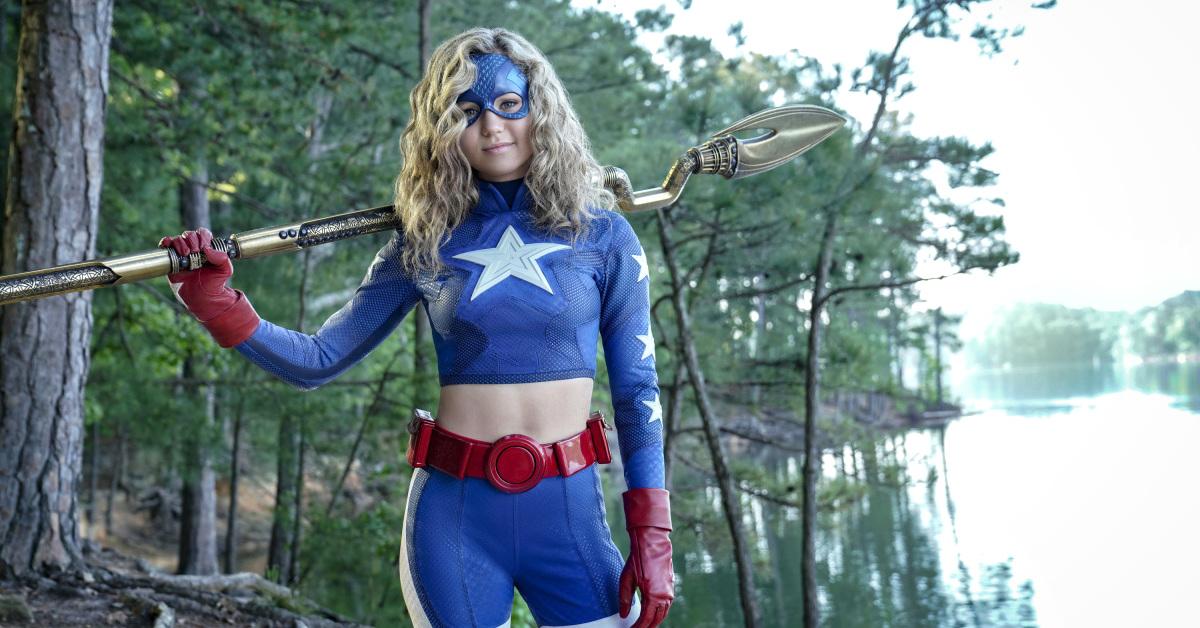 The first season of Stargirl ended with a post-credits scene that set up an exciting storyline for the superhero series' next batch of episodes, which are scheduled to air on The CW in 2021.
If you're not familiar with the comics this show is based on, you may be confused about the mysterious man who showed up at Pat Dugan's old apartment building. Scroll down for an explanation of that scene and a breakdown of the finale's biggest moments. (WARNING: Major spoilers ahead!)
Article continues below advertisement
'Stargirl' ending explained: who is Starman?
The person looking for Pat in the very last scene is Sylvester Pemberton, aka Starman, a member of the original Justice Society of America and the man who Courtney Whitmore, aka Stargirl, once thought was her biological father.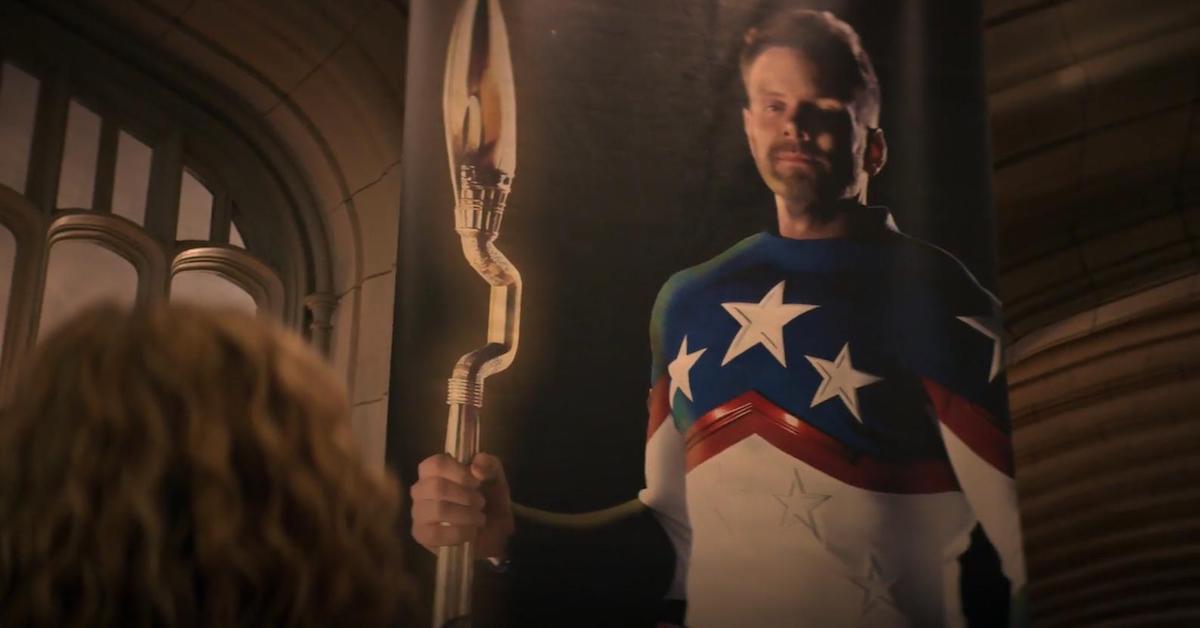 Article continues below advertisement
Starman, as viewers will recall, died in the series' first episode, so a big question we need answered in Season 2 is how the crime fighter is alive. Screen Rant had an interesting theory based on the drama's original source material.
"The most likely explanation may be that this Starman is a time-traveler and that Sylvester Pemberton was sent forward in time during an earlier adventure before his death; something which happened to all the Seven Soldiers of Victory at one point in the Stars & STRIPE comics," author Matt Morrison noted.
But the return of Starman wasn't the only plot twist to come out of the finale. The Injustice Society was defeated after taking control of several JSA members in the penultimate episode. Doctor Mid-Nite was able to free Shining Knight and STRIPE from ISA's lair remotely while Stargirl destroyed the satellite dishes broadcasting the group's signal.
The only supervillain confirmed to have escaped the attack on their base is Cindy "Shiv" Burman, who recovers a glowing black diamond among The Wizard's old belongings. While staring intently at it, she says, "I see you in there... Eclipso," referring to another known villain in the DC Universe. Will they team up with The Shade next season?
Article continues below advertisement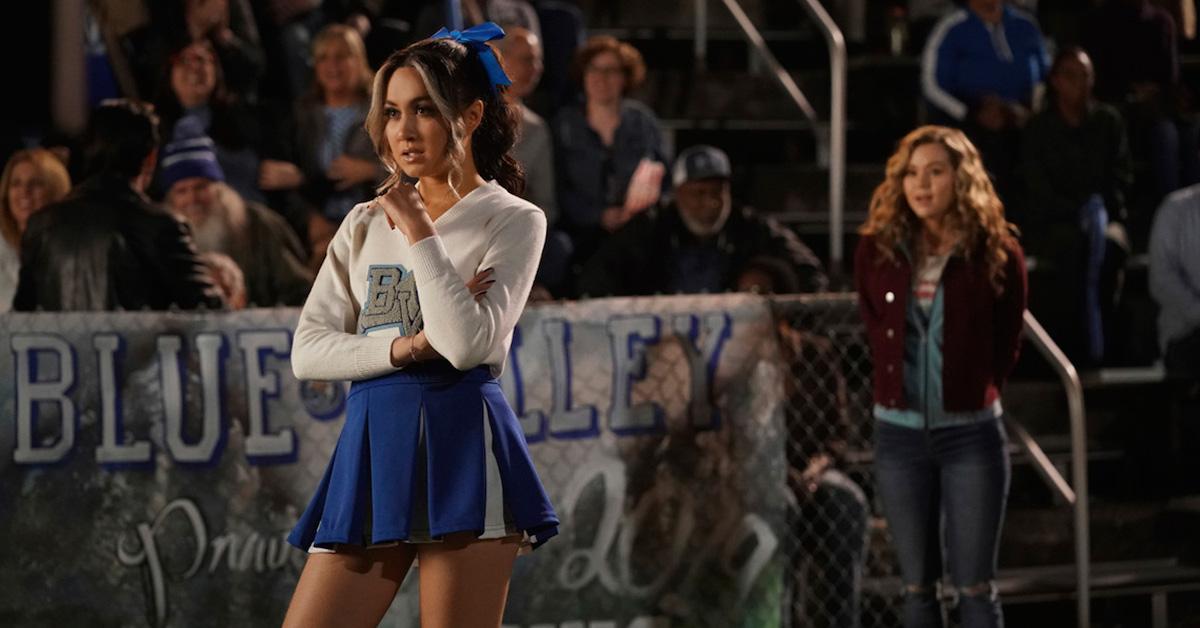 Yolanda Montez (Wildcat II) killed Brainwave after he took on the form of his son.
The nefarious neurosurgeon conjured the image of his late son, and Yolanda's ex-boyfriend, in an attempt to play with her emotions, but the move caused the high school student to snap and take out Brainwave.
Article continues below advertisement
"That's definitely something that will play a major role going into Season 2 — how is [Yolanda] going to deal with what she's done?" series creator Geoff Johns told TVLine in a recent interview. "It's not just, 'Oh, she took out a villain.' It's, 'Oh, she killed somebody.' Rick was ready to [kill someone], and she was not."
When asked about the success of the show — Season 1 currently has a 91 percent on Rotten Tomatoes — the executive producer stated, "I just think I'm really thrilled that we had such a fun time making this show, and we all get to do a second season."
He added, "I'm most proud that people embraced the characters — especially since we took some characters that are off the beaten path and we put them front and center… It's so cool, because as a comics fan you want people to validate your favorite characters, and mine have always been these obscure guys."