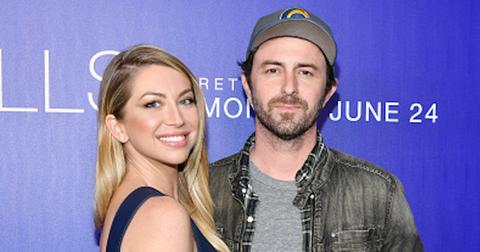 Stassi Schroeder Says She'll Televise Her Wedding — But Her Bridesmaid List Is TBD
By Shannon Raphael
An intimate wedding free from cameras doesn't seem to be the MO of many reality stars, and that's evident with the cast of Bravo's Vanderpump Rules. Scheana Marie broke the ice with airing her wedding to Mike Shay, though she got divorced just under a year later.
Tom Schwartz and Katie Maloney aired their nuptials (though we later found out that their vows weren't official until nearly three years later). We'll see the wedding of Jax Taylor and Brittany Cartwright on the upcoming eighth season of the show, and there are two more cast members who are engaged.
Lala Kent won't be making her April 2020 wedding one for TV, as her film producer fiancé, Randall Emmett, will stay off the show for the sake of his Hollywood career. But Stassi Schroeder's wedding date, as the most recently engaged star of the show, is the one currently on fans' minds.
Luckily, Stassi's been talking about all things wedding related, including if she'll ask any of her castmates to be in her wedding party, and if she's televising it.
All the details we have on Stassi Schroeder's wedding date to Beau Clark.
In typical Stassi fashion, she got engaged to Beau at the Hollywood Forever Cemetery, with cameras capturing the entire proposal. Fans will be delighted to learn that Stassi plans on airing her wedding on the show as well. She sat down with E!'s Daily Pop hosts, Justin Sylvester and Carissa Culiner, to talk about all of her wedding dreams.
"Listen, I've lived all of my 20s on Vanderpump Rules, and the crew is my family, the cast is my family, and the viewers are a huge part of my life now. I feel like I'm gonna be giving birth on TV and a camera's gonna be right there up in my vag," Stassi said. "And I'm not joking right now."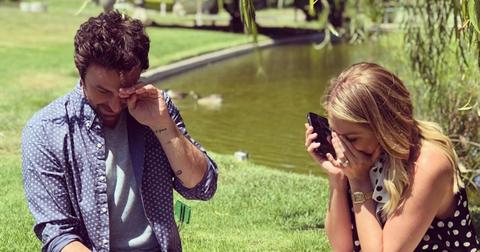 Stassi later said that it would feel "weird" for her to go through such a milestone without cameras present, as she's grown up on the show. When asked about which of her cast members would make her bridal party, Stassi played coy.
"I mean, they're my best friends, so...I haven't told them yet, I haven't told anyone yet. It depends on who behaves this year," she said. We'd think she was joking, except for the fact that friendships shift on every episode of Vanderpump Rules.
Stassi has proven herself to be a loyal bridesmaid, as she took on the role in Brittany and Katie's weddings. She wasn't friends with Scheana when she got married, but the two have made up and fought multiple times since then.
Stassi didn't confirm a wedding date, but we can expect over-the-top fixings for her wedding. Her iconic line on the show is "It's my f-----g birthday," so it's fair to assume she'll take her wedding that seriously too.
Is Jax Taylor feuding with the entire cast (except his wife)?
One thing that might prove to be awkward at Stassi's wedding is the fact that Jax Taylor has cut off the rest of the cast, all of whom were part of the bridal party in his wedding. Not only did Jax unfollow multiple of his castmates, including Kristen Doute, Tom Sandoval (who was his best man), and Ariana Madix, but he blocked them from his page too.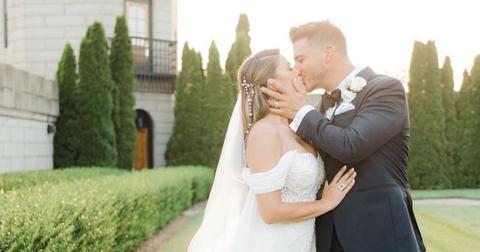 Since the show is filming its eighth season right now, we can expect to see the drama play out. James Kennedy, who has been feuding with Jax for some time, spoke about why Jax has been so free with hitting the block button online. In an interview with Us Weekly, James said that Jax blocks his friends when he gets mad.
"I think Jax just blocks people on Instagram when he gets mad and he doesn't care for the followers as much as some of the other influencers, if you will. So he doesn't mind blocking people because he just doesn't really care about Instagram, I think," James said about the rumored drama. He's just like living his own life." Side note: James was the only cast member who was not invited to Jax and Brittany's wedding.
But, things might be turning around for Jax's anger, as he has recently made amends with Kristen. She had spoken out about Jax blocking her when people were wondering if it had something to do with any drama at the wedding.
She assured fans that she was on great terms with Brittany. Rumors about Jax being upset at Kristen for bringing a plus one to the event without permission circulated. She posted a funny picture on Instagram of her and Jax, proving that the two are on good terms (for now).
With engagements, a wedding, new houses, and plenty of drama, Season 8 of Vanderpump Rules is some must-see TV.