See Inside the New Homes of the 'Vanderpump Rules' Cast
During the 'Vanderpump Rules' reunion special, Brittany, Jax, Kristen, Ariana and both Toms revealed they were moving just a stone's throw away from each other. Here's what we know about their houses.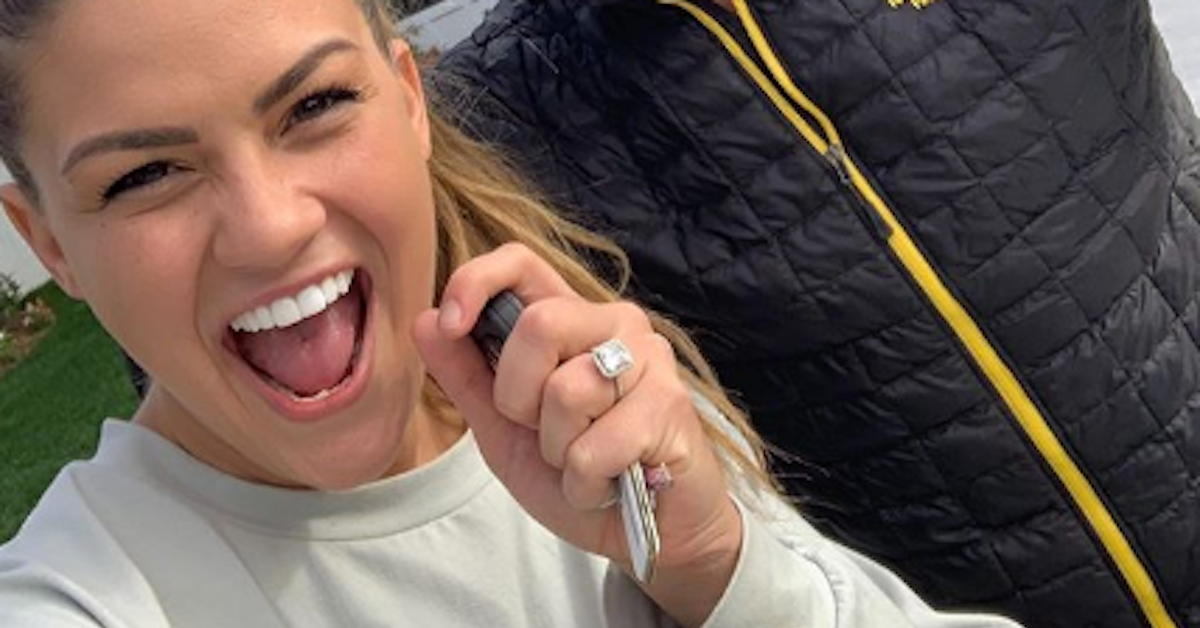 It's looking like the cast of Bravo's Vanderpump Rules can't get enough of hanging out together on screen, because they recently announced they all bought new homes within a stone's throw of each other so they can continue to hang out even after the cameras stop rolling.
Article continues below advertisement
During last week's Vanderpump Rules reunion, the cast revealed they were all becoming home owners. "We got a house, we closed on a house," Tom Sandoval tells Andy Cohen. "We got it, we moved in." "Yeah, we just celebrated our one month house-iversary," adds Ariana, while the group applauds.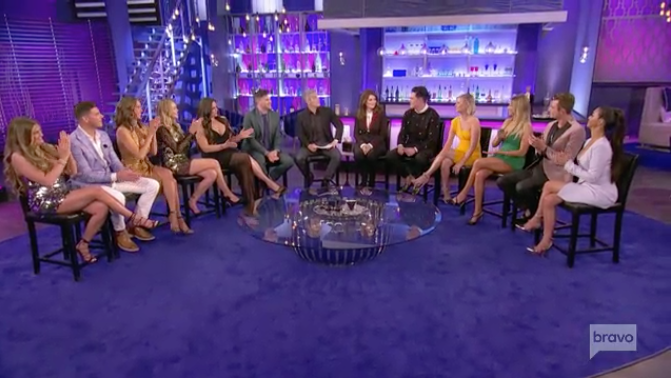 Article continues below advertisement
And as it turns out, Sandoval and Ariana are about to know a lot of their neighbors because Tom Schwartz and Katie also moved in, a "two-minute drive" away. But that's not all: Jax and Brittany also got a house in the same neighborhood as their co-stars.
"We're going to be in a little triangle," Brittany says, before Ariana adds that Kristen will also be joining the Vanderpump Rules cast. "I'm like five blocks from Tom and Katie," she says. For her part, Lisa is very pleased to see the cast "progress" and "making the right choices."
So, let's see everyone's new home!
Article continues below advertisement
Tom Sandoval and Ariana Madix's New House
Sandoval and Ariana, both in their 30s, have recently been settling into their new five-bedroom home. Per their Instagram stories, they enjoyed watching the series finale of Game of Thrones in their brand new living room.
Article continues below advertisement
As Bravo states, the couple bought this Valley Village house for just over $2 million. The gorgeous 4,453-square foot property comes equipped with everything the reality stars could possibly want or need, including a Kosher kitchen with three sinks, two dishwashers, and appliances that all come with Sabbath settings.
Article continues below advertisement
The couple can also enjoy a "spacious and luxuriously appointed" master suite with vaulted ceiling, fireplace and two walk-in closets, per the property's official listing. In fact, the other four bedrooms also come with their own en-suite bathrooms and spacious closets.
But their outdoor area, with a sun deck and huge outdoor area boasting a waterfall pool and infinity-edge spa, looks like where the happy couple will be spending most of their time. "And now I present to you the content nobody asked for," Ariana wrote on Instagram Story before sharing pictures of her lush garden. Congratulations on the beautiful house!
Article continues below advertisement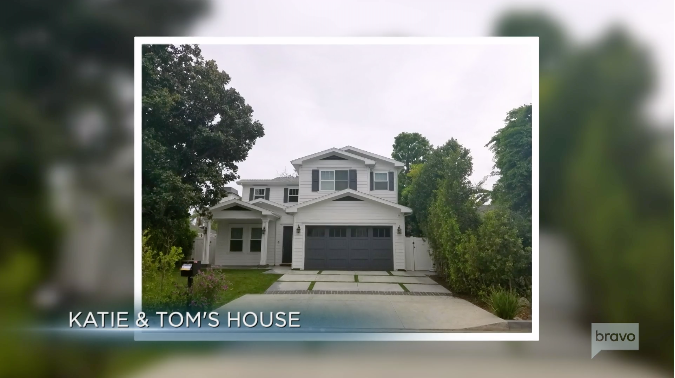 Tom Schwartz and Katie's New House
Per the cast's Instagram stories, Tom and Katie hosted a viewing of the series finale of Game of Thrones in their brand new living room last night. And according to Bravo, it's not the first time the couple opened up their house to Vanderpump Rules guests.
Article continues below advertisement
Earlier this month, they had co-star Lala Kent over. She Instagram-storied the whole evening, and even gave us a glimpse into Katie and Tom's art collection — namely, the painted portrait of HBIC Lisa Vanderpump with one of her beloved Pomeranians.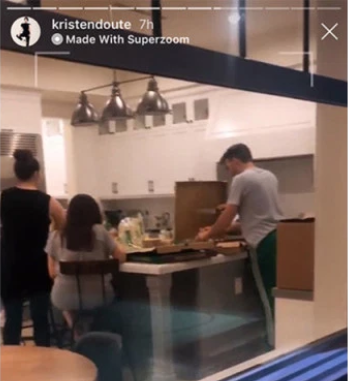 Article continues below advertisement
According to Reality Blurb, the former West Hollywood residents are newly settled into their four-bedroom, 4.5 bathroom. They purchased the house for $1.925 million. The house features a bright kitchen and a dine-in island, which connects to the comfortable living room and family room, where the stars enjoyed their GOT viewing.
Like the other Tom's house, Schwartz's new digs also feature en-suite bathrooms in each of their other three bedrooms. "Now we can have babies!" Katie gushed to her co-stars. Let us know when the next viewing party is, you guys!
Article continues below advertisement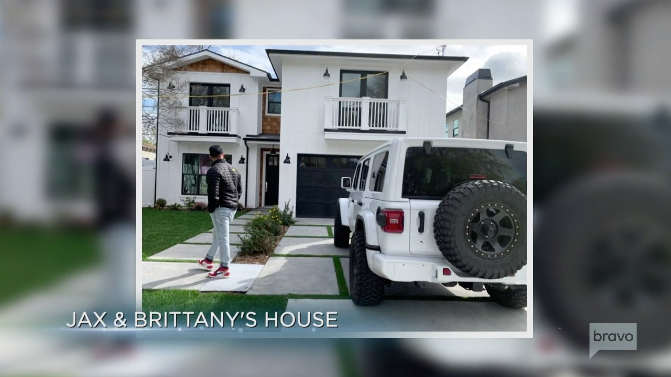 Jax and Brittany's New House
"Like Tom and Tom are going to get a house and Jax isn't — yeah, right," Brittany tells her costars during the second part of their Vanderpump Rules reunion. They are the latest couple to join the little neighborhood that the reality stars are making for themselves.
Article continues below advertisement
"I am feeling SO blessed," Brittany wrote last week on Instagram. "We have so much to look forward to. We are moving into our first home together this week, we are getting married in less than 2 months, and we start filming Season 7!!" she posted alongside a photo of her and Jax in front of their new black-door garaged abode.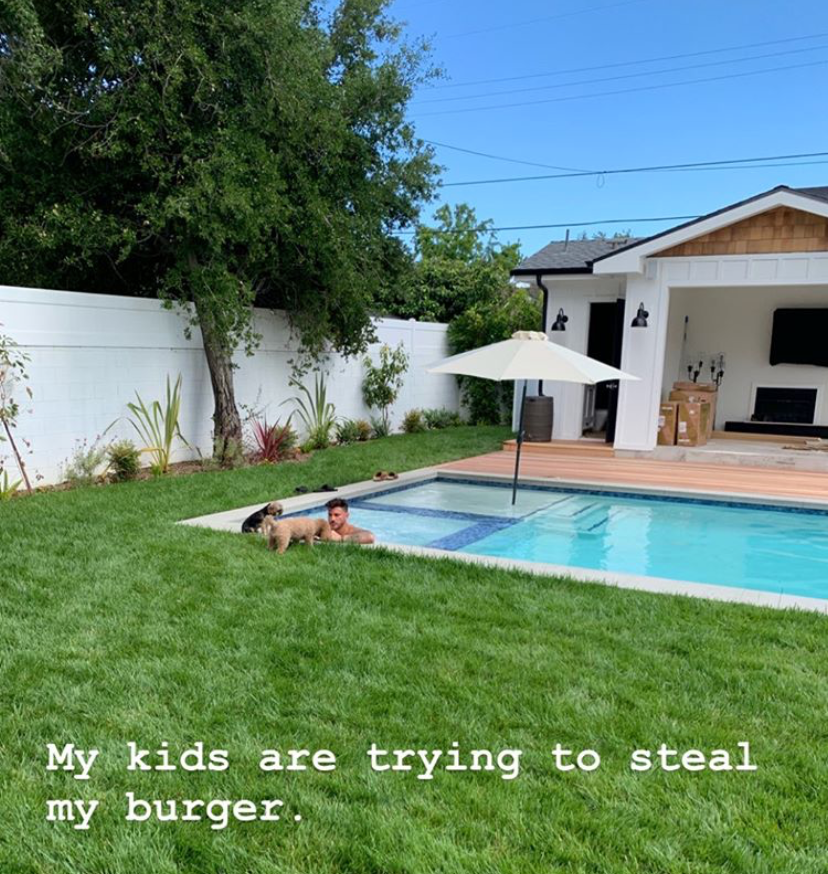 Article continues below advertisement
Thanks to Jax's own Instagram presence, we were also able to see a bit of the almost married couple's backyard. It features a large pool and covered patio with what might be an outdoor fireplace — and who could ignore the adorable puppies who've just moved into their new house as well.
"Taking a break from yard work," writes Jax alongside one of his images. "My kids are trying to steal my burger," he writes over another image he just recently posted onto his Instagram story. Judging from the unpacked boxes in the background, we're thinking they're not quite ready to give us the full tour just yet. Happy moving!
Article continues below advertisement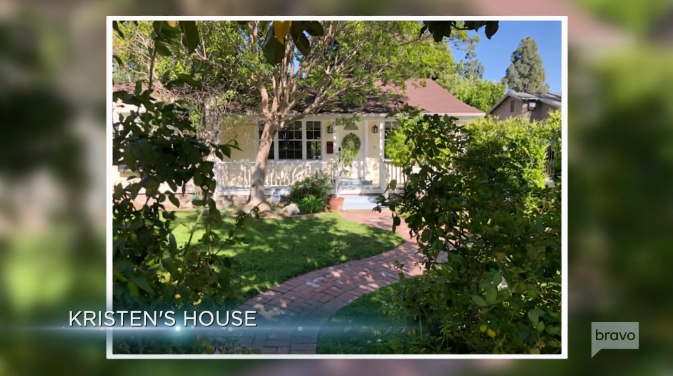 Kristen's New Home
Last but not least is Kristen Doute, the independent woman who bought a house all by herself. Although she's believed to be dating Brian Carter, things have been rocky between them recently and it's probably a smart move they didn't invest in property together just yet.
Article continues below advertisement
Instead, Kristen also moved out of WeHo and into Valley Village and dropped a cool $1 million on a 3-bedroom, 2.5 bathroom house for herself. The 1,770 square fixer-upper features a lot of outdoor space and it seems like Kristen's been keeping busy remodeling ever since she closed on the property last month.
Congratulations to the new Valley Village homeowners! Part three of the Vanderpump Rules reunion will air Monday, May 20 at 9 p.m. on Bravo.