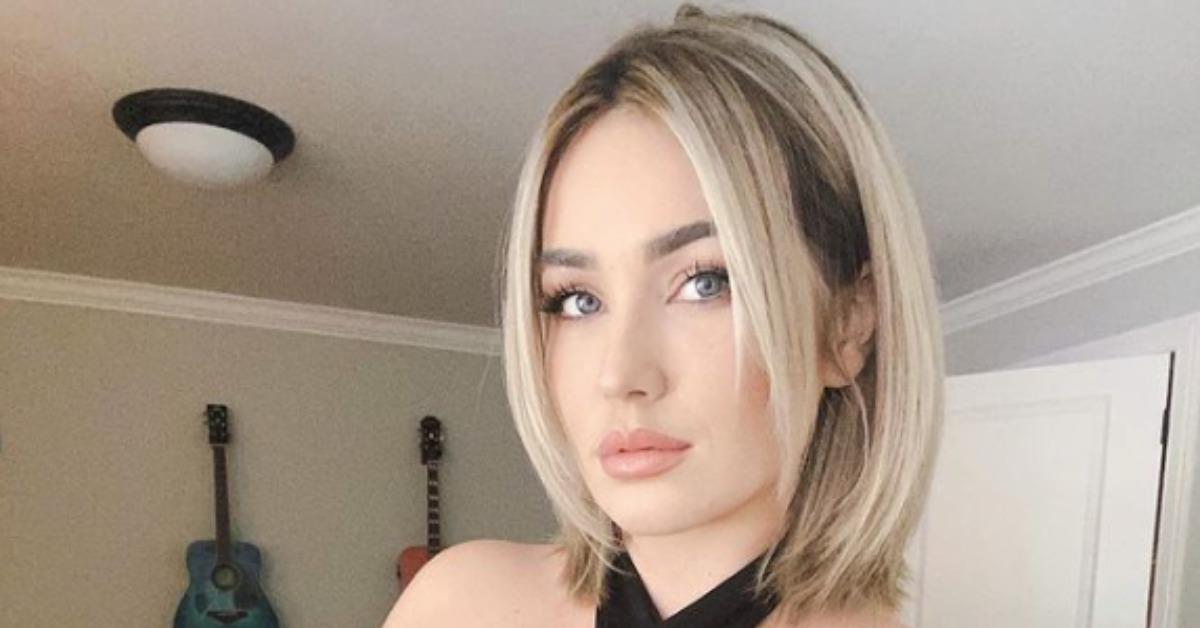 '90 Day Fiancé' Star Stephanie Matto Has Boosted Her Net Worth by Selling This Odd Product
By Chris Barilla

Dec. 15 2021, Published 11:54 a.m. ET
Through a career that has spanned both YouTube and television fame, 90 Day Fiancé star Stephanie Matto has become well-known to many. Boasting almost 300,000 followers on Instagram and about 400,000 followers on YouTube, she obviously has tons of fans.
Article continues below advertisement
With that being said, what exactly is Stephanie's net worth currently, and what is she doing to supplement her income? Keep reading for a breakdown of all of the known details regarding her finances today.
Article continues below advertisement
What is Stephanie Matto's net worth?
Thanks to her success on 90 Day Fiancé and various brand deals and endorsements that she has taken on over the years, Stephanie has accumulated an impressive net worth. Given the fact that she has only appeared in one bona fide television show and the rest of her fame has been a result of viral internet success, there's nowhere to go but up for the 31-year-old star.
Stephanie Matto
YouTuber, Reality television star
Stephanie Matto is an influencer, YouTuber, and reality television star known best for her stint on 90 Day Fiancé where she appeared in the show's first same-sex couple.
Birthdate: Sept. 21, 1990
Birthplace: Derby, Conn.
Birth name: Stepanka Matto
Father: Unknown
Mother: Magda Ballaro
Marriages: None
Children: None
Education: Housatonic Community College
Article continues below advertisement
Stephanie Matto has reportedly been bolstering her net worth by selling "jarred farts" online.
This may be the oddest thing that you read today: Stephanie is actually bottling and selling her own farts online, and the market for them is huge. In one TikTok that she posted, Stephanie told fans that she made about $50,000 in one week alone from selling jarred farts. Her TikTok has blown up ever since news of her selling farts hit the mainstream, with her original video about selling farts reaching almost seven million views.
Article continues below advertisement
In an interview with BuzzFeed, Stephanie broke down her process and what compelled her to sell her farts in a jar.
"My inbox on Unfiltrd is flooded daily with people wanting to purchase jars," she told the publication. "I have also been getting requests for videos of me creating the jars. I think I've really tapped into a huge market, and there seems to be endless potential."
Article continues below advertisement
On the inherit safety risks that might come with putting yourself out there in such a way, Stephanie told BuzzFeed that she has "dealt with stalkers in the past — people finding my address, and so on." The star noted that "It's scary, but it's a risk that comes with this job and something that I've learned to accept. I take proper precautions. I have bear spray at my house, and a dog that is trained to attack on command. I'm looking into getting a gun license as well."
Stephanie, who follows a strict diet to help her keep up her output of fart jars, is clearly unfazed by the discourse around her hot-selling commodity and is embracing the niche community love that she is getting.
"I thought farts were super niche, but also something fun, quirky, and different! It's almost like a novelty item!" She said of the surprising success she has achieved via the odd product.