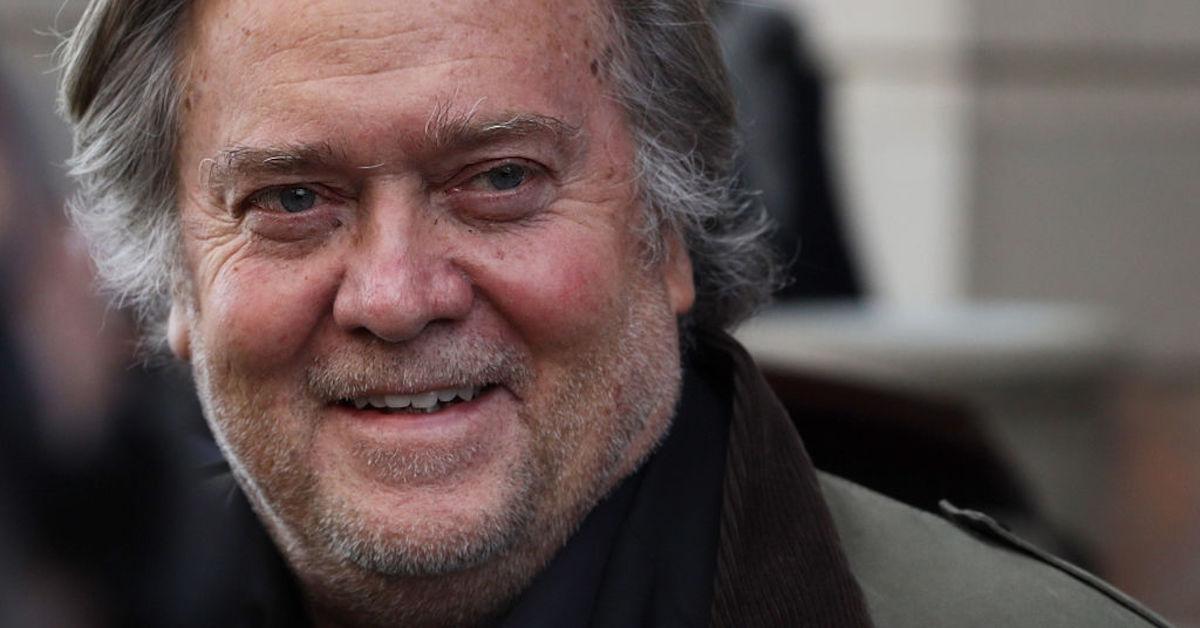 Steve Bannon Has Been Married to — and Divorced From — Three Different Women
On Thursday, Aug. 20, President Donald Trump's former White House advisor Steve Bannon was arrested and charged for wire fraud and money laundering. Federal prosecutors in New York indicted Bannon and three other men for allegedly laundering millions of donor dollars to build a wall along the Mexican border, and now, he could face up to 20 years in prison.
Article continues below advertisement
Needless to say, each of Steve Bannon's ex-wives, Cathleen Houff Jordan, Mary Louise Piccard, and Diane Clohesy, probably feel as though they dodged a major bullet by parting ways with him.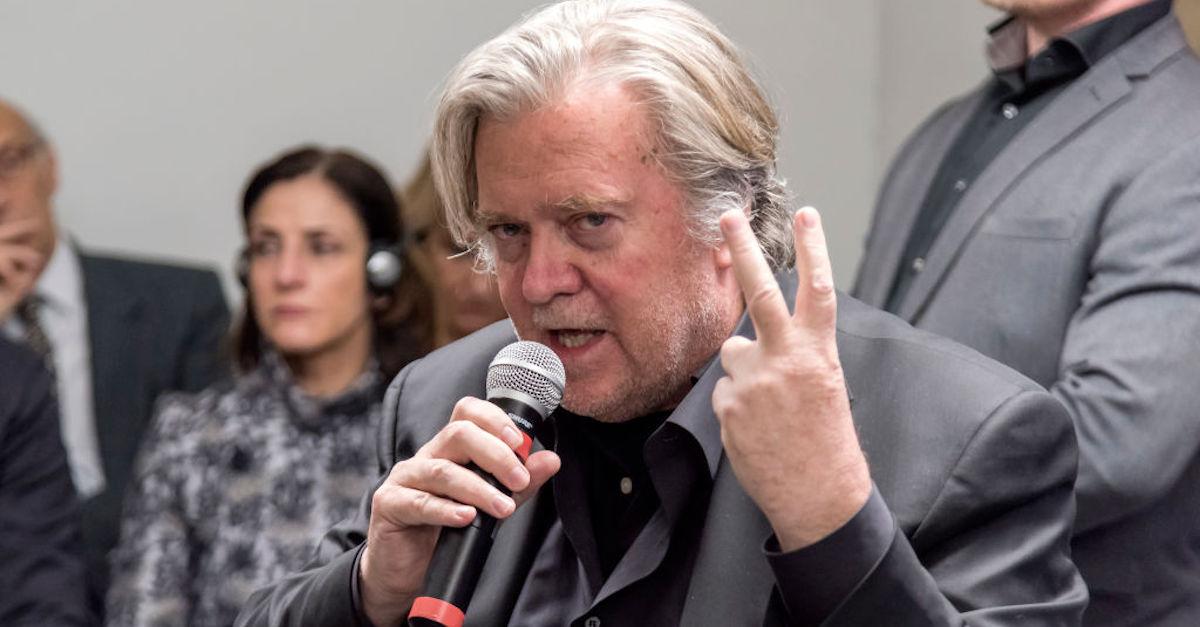 Article continues below advertisement
Steve Bannon married his first wife, Cathleen Houff Jordan, in the '80s.
Bannon's first marriage was kept relatively private, as the former executive chairman of Breitbart News hadn't yet made a name for himself at the time. He married Cathleen Houff Jordan sometime in the '80s, and they divorced sometime before he met his second wife, Piccard, in the '90s. Jordan's occupation and whereabouts now aren't listed, and it's unclear why they divorced.
They had one child together named Maureen, whom according to Info Please is a West Point graduate. It's unclear if Maureen and Bannon ever had a relationship, and if he stays in contact with Jordan.
Article continues below advertisement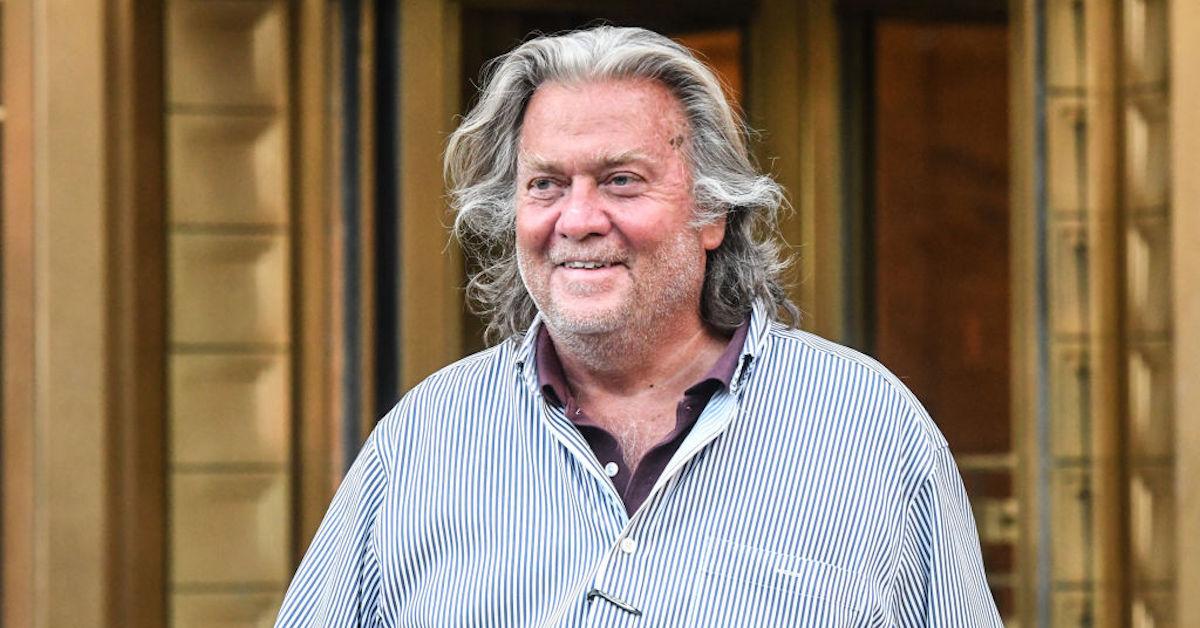 Bannon's second marriage with Mary Louise Piccard was short and reportedly violent.
Bannon married his second wife, Mary Louise Piccard in 1995, and their marriage only lasted two years, ending in alleged violence in 1997, according to Heavy. Divorce papers and a police report both claim the former political strategist physically attacked Piccard when they were arguing over finances. Court papers from the divorce also mention that he made anti-Semitic remarks when they were deciding on where their twin daughters would go to school.
Article continues below advertisement
Bannon's spokesperson claims he maintains an amicable relationship with his ex-wife and kids, that he pleaded "not guilty" in the domestic violence case, and that he never made anti-Semitic remarks. Piccard has kept a low profile since divorcing Bannon, according to Height Zone. She is a former investment banker who no longer appears to be practicing.
Article continues below advertisement
Nine years after splitting with Piccard, he married his third wife, Diane Clohesy.
Almost a decade after his seemingly nasty divorce with Piccard, Bannon tied the knot with Diane Clohesy in 2006. Clohesy was an Irish immigrant and an ex-model who apparently suffered from substance abuse and mental illness. According to Miami New Times, she had studied marketing at FIT and they presumably met in New York. They started living together in Laguna Beach, Calif. sometime in 1999, and sometime in 2003, they moved to Florida.
Three years later they moved into a Manhattan high rise together, but ultimately divorced in 2009. Following their divorce, Clohesy was arrested for various drug and domestic violence charges. She and Bannon continued working together, including on a documentary called The Undefeated, which was released in 2011, and Occupy Unmasked, a 2013 film about Occupy Wall Street. He also continued paying for her housing until 2016.
Article continues below advertisement
Bannon's relationship track record isn't great, and it appears neither are his financial records. Perhaps we'll be hearing more from his ex-wives as we approach a trial date.