Steven Spielberg's Parents Encouraged Him to Make a Film About Their Family
Following the release of 'The Fabelmans,' viewers want to learn more about filmmaker Steven Spielberg's real-life parents. Who are they? Details.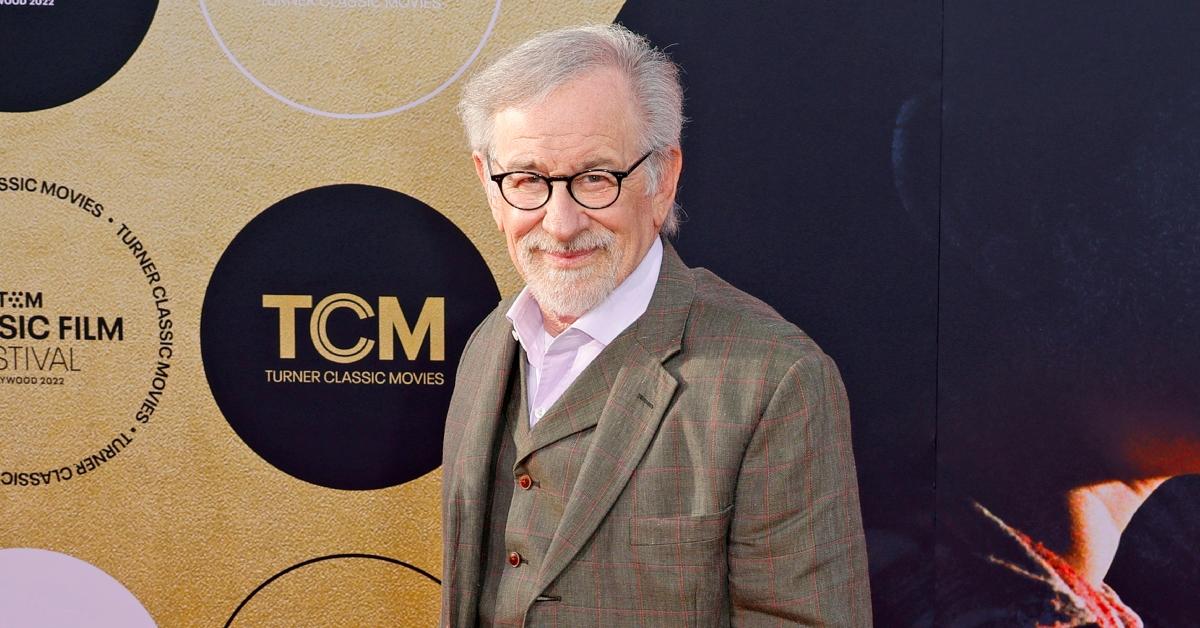 Although filmmaker Steven Spielberg had entertained the idea of directing a film about his childhood, it wasn't until two decades later that the project, titled The Fabelmans, came to fruition. The movie, which features an ensemble cast, is a semi-autobiographical story loosely based on Steven's childhood and early years as a filmmaker.
Article continues below advertisement
As the coming-of-age drama gears up for its nationwide theatrical release on Nov. 23, 2022, many viewers are eager to learn more about the acclaimed writer-director's actual family — specifically his parents. With that said, who are Steven Spielberg's parents? Keep reading to find out!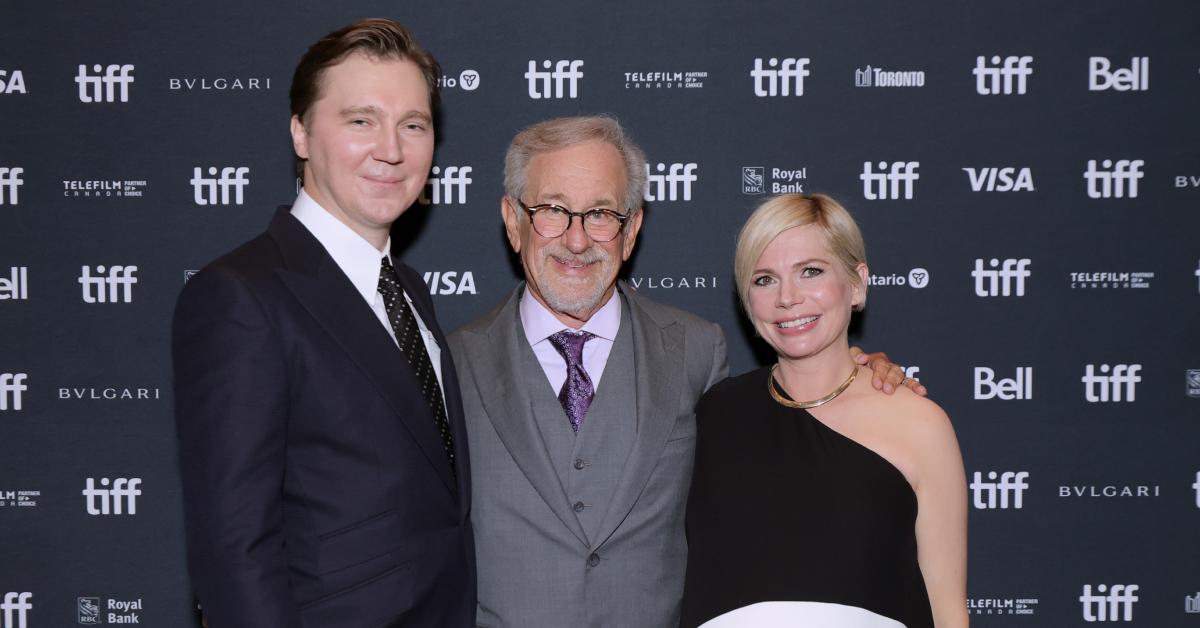 Article continues below advertisement
Who are Steven Spielberg's parents?
Steven Spielberg's parents are the late Leah Adler (née Posner) and the late Arnold Spielberg. The two welcomed their future Academy Award–winning son in Cincinnati on Dec. 18, 1946. Nearly a decade after his grand entrance into the world, the Spielberg clan relocated to New Jersey before settling in Phoenix.
Leah was born in Cincinnati on Jan. 12, 1920, and quickly fell in love with music when she learned to play the piano at just 5 years old. She went on to study to become a concert pianist at the Music Conservatory in Cincinnati; however, she eventually gave up on her dream when she married Arnold in 1945 and moved with him to Arizona. In 1977, Leah opened a kosher restaurant in Los Angeles known as The Milky Way. She passed away in 2017 at the age of 97.
Article continues below advertisement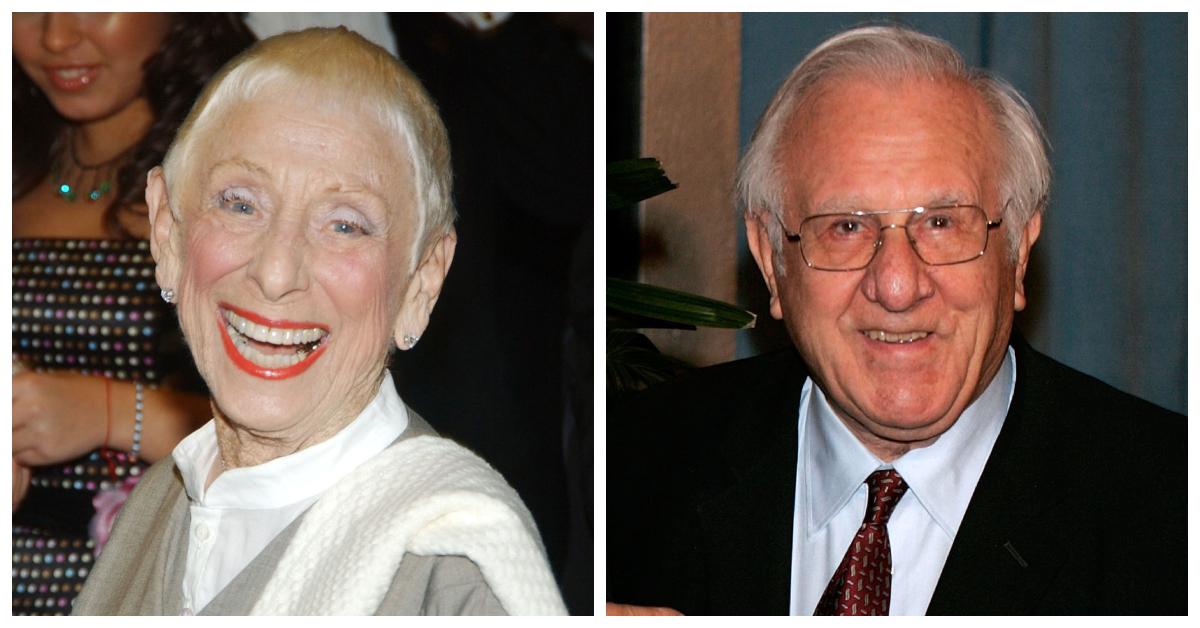 As for Arnold, he was born in Cincinnati on Feb. 6, 1917, and soon developed a passion for electricity and innovation. At just 6 years old, he turned his family's attic into a makeshift lab; nearly three years later, Arnold began building radios. By age 15, he became a ham radio operator and built his own transmitter.
Article continues below advertisement
In January 1942, he joined the U.S. Army and worked as a radio operator and communications chief for the 490th Bomb Squadron, aka the "Burma Bridge Busters." Once he returned from the war in 1945, Arnold married Leah and returned to school, graduating from the University of Cincinnati with a degree in electrical engineering.
After graduating in 1949, Arnold joined RCA and worked on the company's first commercial and business computer. A few years later, he joined General Electric's computer department and helped develop the GE-200 series of mainframe computers. Arnold eventually retired in 1991, but his work continued to be recognized as he won the IEEE 2006 Computer Pioneer Award.
Arnold passed away on Aug. 25, 2020. He was 103 years old.
Article continues below advertisement
Leah Adler and Arnold Spielberg divorced in 1966.
In 1966, Steven's parents divorced after his mother fell in love with one of Arnold's best friends; however, in an unexpected twist, Steven blamed his father for their split. After learning the truth, the filmmaker was still resentful of his father.
"It's still a mystery to me, but even though my mother was like an older sister to me, I kind of put her up on a pedestal," Steven said on 60 Minutes, per Business Insider. "And my dad was much more terrestrial, much more grounded, much more salt of the earth. And for some reason, it was easier for me to blame him than it was to someone who I was already — exalted."
Article continues below advertisement
Though the couple divorced, Leah and Arnold outlived their second spouses, became close friends, and together, encouraged their son to make a movie about their family. "They were actually nagging me, 'When are you going to tell that story about our family, Steve?'" he told The Hollywood Reporter. "And so this was something they were very enthusiastic about."
Steven later touched on his parents' divorce, noting that he and his sisters "constantly marvel at the fact that very few kids get their parents back after a divorce... And yet, we were able to get ours back."
The Fabelmans is now in theaters.