Woman's Neighbor Leaves Note Asking for $150 for Cleaning Her Yard Without Permission
A woman and her neighbor are at odds after he charged her $150 for cleaning her yard without her permission. Here's how she reacted to the bill.
Moving to a new environment can have both advantages and disadvantages.
On occasion, the benefits and drawbacks of moving may overlap. For instance, relocating to a new place for the first time can introduce you to strangers. While that can seem optimistic, some individuals can feel entitled to things that are not theirs, such as someone's possessions and money.
Article continues below advertisement
In November 2023, a woman on TikTok discovered that her new neighbors lacked some boundaries. After completing a chore for the woman, the neighbor, who I should add is a stranger to her, demanded she pay him for his unsolicited service.
Keep reading for the full story!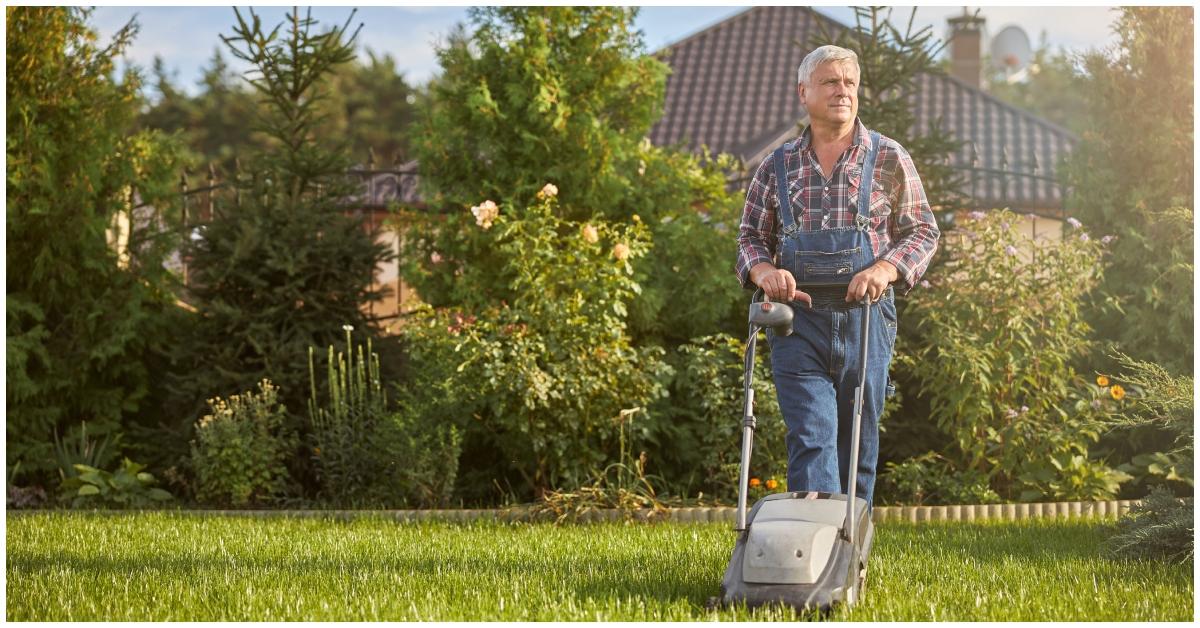 Article continues below advertisement
A woman said her neighbor, a stranger, cleaned her yard without permission.
Ideally, anyone moving somewhere new would like where they live. But, due to schedules or other life demands, it's common to live near people you don't know that well.
Many of us, like TikTok user Tadah (@lifewithtadah), prefer keeping to ourselves or are too busy to socialize with our neighbors. In Tadah's November 2023 TikTok, she admitted she "doesn't know nobody" in her new neighborhood and "don't nobody know me" because she hasn't met anyone in the area.
So, when Tadah came home to a clean yard, something she had asked her cousin to do the following week, she assumed the cousin came over early to surprise her with a "nice" yard.
Article continues below advertisement
Imagine Tadah's surprise when she called her cousin to thank him for coming early and discovered he had done no such thing. He told Tadah he was still planning on cleaning her yard at the time they scheduled.
Article continues below advertisement
Confused, Tadah said she would call her cousin back after she looked through her security camera. When she looked at the footage, she noticed a man she'd "never seen before" had cleaned her yard and began to freak out, asking herself, "Who is this man?" and "Why is he in my yard?"
However, she accepted that her yardwork was complete and went on with her day until the stranger approached her with a bill days later.
Article continues below advertisement
The neighbor who cleaned Tadah's yard demanded payment for his voluntary labor.
Several days after seeing a stranger clean her yard for her, Tadah came face-to-face with the man "four or five days later." The gentleman asked Tadah if she noticed he did her yard the week before, to which she replied, "Oh, OK, I was wondering who did my yard." She then thanked her neighbor and tried to move on with her day.
Article continues below advertisement
Unfortunately, the man wouldn't let Tadah go on with her day without trying to convince her to pay his yard cleaning fee. He explained that he has lived in their neighborhood for over 40 years and is the go-to yard worker in the community. He then mentioned he typically charges $150 to clean someone's yard.
Article continues below advertisement
Tadah assumed that because the neighbor went ahead and cleaned her yard, he was doing her a favor because she's "newer to the neighborhood." The neighbor confirmed he didn't do her yard for free and said he came to collect his $150.
Tadah, now "disturbed" by the man's bold request, said she didn't think she had to pay him for the service because she didn't know him or reach out to him to clean her yard. The man then practices reverse psychology and tells Tadah that they can make a payment arrangement if she can't pay him now, then asks when she gets paid.
Article continues below advertisement
Tadah, insulted, tells him her pay schedule is "none of your business" and then says that, while she is "thankful" for the job he did on her yard, she doesn't feel "obligated" to pay him, because she didn't ask for him to come to her house.
After a few days of pondering their exchange, Tadah said she considered paying her neighbor for the yard service. However, that was until her neighbor left a demanding letter on her door that read, "I want my money now. $150." The audacity!
"You're not getting nothing," Tadah said in the video. "You don't put this on my door."
Article continues below advertisement
Many of Tadah's TikTok viewers agreed her neighbor was out of line.
Tadah's unsavory neighbor was entirely in the wrong for asking her to pay for his yard work. Had he approached her about cleaning the yard beforehand, he could've saved himself hours of labor when she likely would've told him that her cousin would do it for free.
Article continues below advertisement
Instead, he volunteered to clean the yard and demanded SHE pay him for something she didn't ask for. Now, when he doesn't get his way, he throws a temper tantrum instead of seeing his error.
Article continues below advertisement
Tadah ended her TikTok by asking her followers if she should pay her neighbor after he harassed her. Unsurprisingly, many people who watched the video demanded she not pay him and end communication with him expeditiously.
"PAY HIM... NO MIND," one user begged.
Article continues below advertisement
"I would call the police," another stated.
"The way he went about it is not right. Leaving the note didn't help," a third commenter said. "The audacity to try to act like you owe him."