The Roster for 'Street Fighter 6' Was Reportedly Leaked — C Capcom Addressed It Directly
Many characters for 'Street Figher 6' were leaked online. A deleted Reddit thread shows off many new designs for returning characters.
A new era of Street Fighter is upon us with the upcoming release of Street Fighter 6. The long-running, time-honored fighting game series arrives on next-gen consoles for the first time. Classic fighters and new characters are expected to make appearances in the game, and new gameplay mechanics are poised to make Street Fighter 6 a stand-out title. Fans are undoubtedly looking forward to seeing which characters across the franchise will show up. But many of them may have already been revealed.
Article continues below advertisement
Though the game isn't due out until next year, many fighters in the roster might have been unofficially leaked in a series of images. What's more, the dev team at Capcom even addressed the leak, all but confirming the legitimacy of the images. Here's what we know about the leak and who is probably making it to the fight.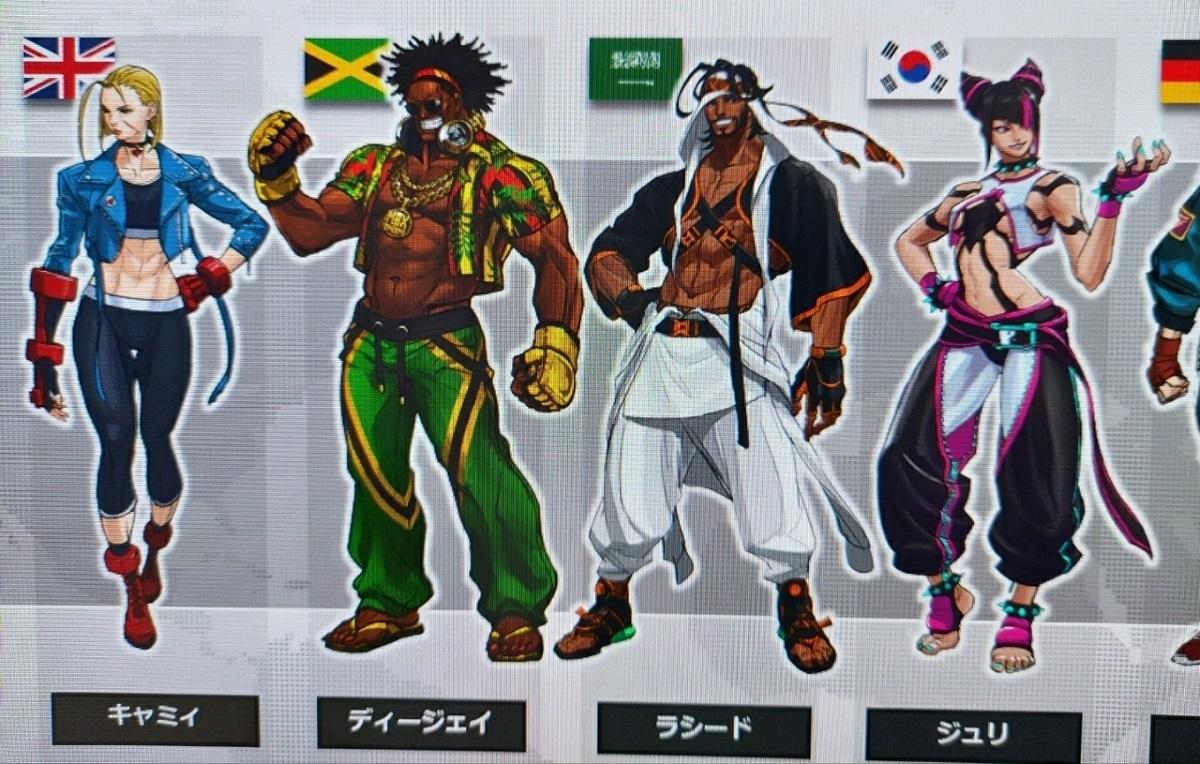 Article continues below advertisement
Everything we've learned from the 'Street Fighter 6' character leak.
Street Fighter 6 was originally announced in February 2022 with a short teaser. Later that June, fans received a full-blown trailer that showed off gameplay and a few glimpses into various game modes. The official website details new mechanics being added to the game, such as the Drive System. This new system allows players to take advantage of the Drive meter to enhance their attacks and mobility.
As of June 2022, four playable characters were officially unveiled by Capcom. These include Street Fighter staples like Ryu and Chun-Li. Luke Sullivan also returns, having first debuted in Street Fighter V: Champion Edition. Street Fighter 6 will also introduce newcomer Jamie to the fray.
Many more characters are expected to appear as playable fighters in the game. But while they haven't been officially revealed, a major leak teases many of the new characters as well as their new designs.
Article continues below advertisement
The leak was reportedly posted first on 4chan. Though the initial thread has been deleted, the leaked images have appeared on other sites like ResetEra.
Returning characters include:
Ken Masters
Zangief
Dhalsim
E. Honda
Blanka
Guile
Cammy
Dee Jay
Rashid
Juri
Ed
Akuma
New characters debuting in Street Fighter 6 include:
Marisa
Mimi
Lilly
JP
Kimberly
A.K.I.
Article continues below advertisement
Though we would suggest that news like this should be taken with a grain of salt, the development team at Capcom seemed to soft-confirm these leaks to be true in an official statement.
The official Street Fighter Twitter recently posted a tweet supposedly alluding to the leak. The statement reads:
"As residents of Metro City, we've all see things we weren't supposed to see, but we're all in this together. We appreciate the positive reactions. Thank you for the support!"
Naturally, we can deduce that Capcom was none too happy to see that so much of the character roster was leaked ahead of time. But rather than try to refute the leak, they seemed to indirectly address it while showing appreciation for fans' feedback.
It's also safe to assume that this isn't the whole roster. As a franchise, Street Fighter is no stranger to DLC fighters joining after the game is released. Though some people might have been spoiled, there are likely even more fighters on the way.
Street Fighter 6 is currently scheduled to release in 2023 for PlayStation, Xbox, and PC.