People Hated the Initial 'Street Fighter 6' Logo, So Capcom Changed It Completely
The 'Street Fighter 6' logo has been completely changed since its initial announcement. Fans initially had complaints about the basic design.
When it comes to video games, numbered sequels are no laughing matter. If a franchise or series is popular enough, releasing a new game as part of a numbered series is akin to telling fans that you are taking the one game that people love and making a promise to step it up entirely. Considering the time and effort it takes for devs to make a game and fans to complete it, that's not a light statement to make. If your game has a sequential number in the name, certain expectations are set.
Article continues below advertisement
This holds true for titles like Kingdom Hearts IV, Spider-Man 2 for PlayStation 5, and the somewhat-controversial Overwatch 2. Then, of course, there's Street Fighter 6.
For a franchise that loves to release "super, ultra, arcade edition, extra spicy, gluten-free" versions of their popular fighting game entries, it certainly raises eyebrows when a new numbered Street Fighter enters the ring. But its initial announcement got off to a rocky start, especially when it came to the game's first logo.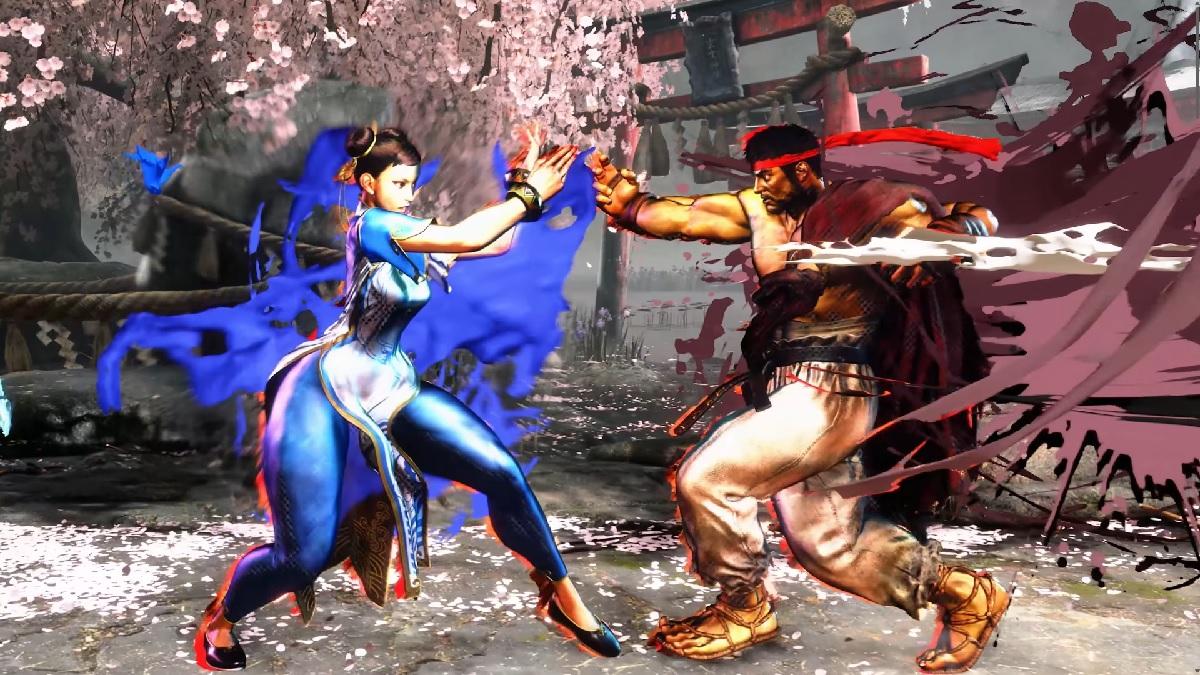 Article continues below advertisement
Here's how the 'Street Fighter 6' logo has changed for the better, according to fans.
In the world of fighting games, Street Fighter is one of the most reputable franchises by far. Titles like Street Fighter IV have been part of the eSports space for several years, with the franchise often headlining at the annual EVO fighting game tournament event. The series has seen many sequels, spinoffs, and even guest appearances in other games like Super Smash Bros. Now after the infamously-mixed reception of Street Fighter V, the series will soon come to the newest console generation.
Street Fighter 6 was first announced in February 2022. The game will feature brand new mechanics like the Drive System, which will completely change the way long-time fans know and understand the classic roster. But its announcement was met with some mixed responses, especially when it came to the original logo.
Article continues below advertisement
Fans initially had terrible things to say about the sequel's logo. While previous games featured dynamic and explosive title cards, the first logo for Street Fighter 6 boiled down to minimalist lettering and a "6" that made the logo look more like an email app with notifications than the symbol of a new era for Street Fighter. Graphic designer Aurich Lawson criticized it as $80 stock art from Adobe. Other fans called it a crappy NFT logo and unfitting of the franchise's legacy.
Article continues below advertisement
Luckily, Capcom came correct in the months following the announcement. In a June 2022 State of Play live stream, a brand new trailer for Street Fighter 6 was unveiled. The video teases some of the playable characters, new game modes, and a brand spanking new logo.
Article continues below advertisement
While the new logo retains some minimalist aesthetic with its font, the "6" is enlarged and cleverly stylized. The number comes in the shape of a six-sided hexagon with separations to create the digit. Those tactical separations also serve to create a hidden roman numeral six — i.e. "VI" — to really drive home the spirit of the latest entry. Outlets like Kotaku are already praising the new logo as a much-needed improvement.
Bad logo or not, let's hope that the new game will be able to live up to the hype of a numbered sequel. Street Fighter 6 is expected to release in 2023.