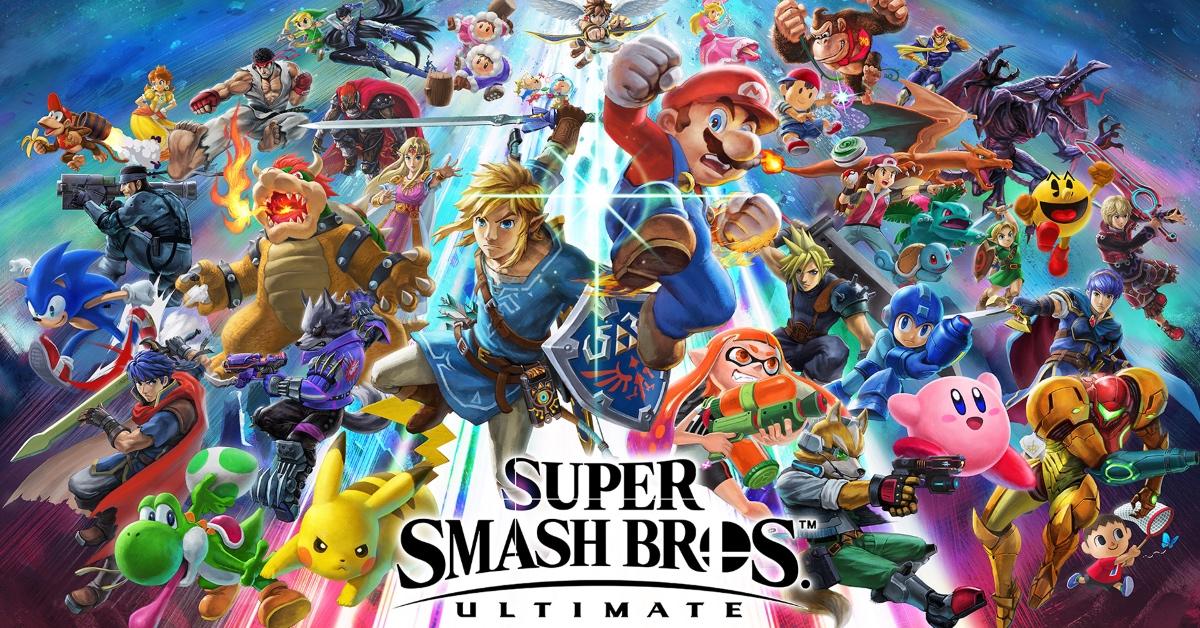 'Super Smash Bros.' Won't Be Featured at EVO 2022 and Fans Are Wondering Why
As a major event for the fighting game community, EVO has grown into an enormous annual esports phenomenon. The event hosts all sorts of different fighting games into one giant series of tournaments with cash prizes and sponsorships abound. The tournaments are scheduled to return to in-person events in 2022 even amidst the ongoing pandemic, but Super Smash Bros. won't be featured at the event this year. Fans are now wondering why the game won't appear. Here's what we know about Smash's absence.
Article continues below advertisement
Short for "evolution," the EVO Championship Series hosts special tournaments for several popular fighting games. Games like Street Fighter V, Mortal Kombat 11, and Skullgirls are just a few among the many fighting games with their own individual events at EVO. Players from all over the world gather to compete to see whose fighting-game skills are among the best.
Once upon a time, the Super Smash Bros. games were among their ranks. This year marks a noticeable absence for the game.
Article continues below advertisement
Why isn't 'Super Smash Bros.' at EVO 2022?
Super Smash Bros. has been a longtime favorite inclusion among the fighting game scene, especially when it comes to EVO. Up until 2018, the tournament series hosted multiple entries from the Smash franchise, including Melee on the GameCube and Super Smash Bros. for Wii U. In 2020, the event planned to host Super Smash Bros. Ultimate before being cancelled due to the COVID-19 pandemic.
But Smash has always had quite the checkered past at EVO events. In 2020, it was reported that the Smash Ultimate tournament at EVO Japan that year featured a grand prize of ... a Nintendo Switch Pro controller. Though the international event in Las Vegas typically uses cash prizes for all of its events including Smash, a $70 controller as a grand prize at a major esports event certainly doesn't stack up to the thousands one could win at the other events.
Article continues below advertisement
Of course, Smash fans have a lot more to worry about this year than a paltry grand prize. In late February 2022, EVO released a statement announcing that Super Smash Bros. won't be appearing at this year's event.
In the statement, officials solemnly reminisced about hosting the game in years past.
Article continues below advertisement
"We are saddened that Nintendo has chosen not to continue that legacy with us this year," an official statement read on Twitter. "In the future, we hope to once against celebrate the Super Smash Bros. community alongside them."
Many fans speculated that Sony's purchase of the EVO brand had something to do with Nintendo's exclusion. People also considered the 2020 controversy over acts of sexual misconduct reported among the EVO staff as a potential deterrent for Nintendo.
Twitter user @aplsed, on the other hand, suggested that Nintendo elected not to have Smash hosted at their event simply because they didn't want to: "It's just Nintendo being themselves," they tweeted. "Giving some majors the rights to host Smash competitively while excluding others."
After an online event in 2021, EVO 2022 will be hosted in person for the first time since the beginning of the pandemic at its usual locale in Las Vegas.