'Street Outlaws' Is Keeping Things Close With a Locals Only Series — Where Was It Filmed?
'Street Outlaws: Locals Only' is a new series from Discovery that lets semi-amateurs into the mix. Where was it filmed? Here's what we know.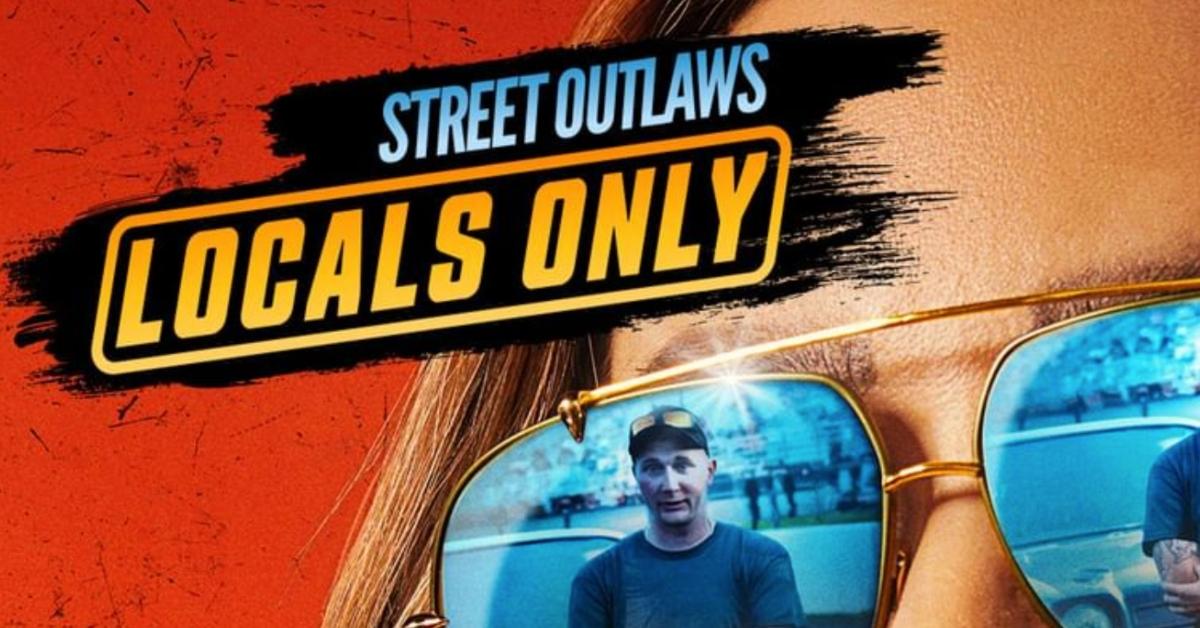 The world of street racing has undoubtedly been made popular by the Fast and the Furious franchise, although it has a long and storied history. Just like moonshine, this sport was born during the prohibition era when smugglers would modify their vehicles in order to evade police, per Street Racing. The first movie to bring it into the zeitgeist was James Dean's Rebel Without a Cause, which was released in 1955.
Article continues below advertisement
Nearly 50 years later, the family would be put front and center in a franchise that seemingly never dies. Nowadays, living life a quarter mile at a time happens all over the country. Discovery's Street Outlaws has invited viewers into this once secret world for a taste of what it's like to live on the wild side. Now, Street Outlaws: Locals Only has injected new blood into the series. Where are they finding these locals? Here's where Street Outlaws: Locals Only was filmed.
Article continues below advertisement
Where was 'Street Outlaws: Locals Only' filmed? They went all over the country.
Beyond snatching up local racers, what happens on Street Outlaws: Locals Only? Led by Farmtruck and AZN, they travel the country looking for local driving heroes. Eight local drivers will compete for a $5,000 cash prize. Then, they have another opportunity to take home $5,000 when they race against a Street Outlaws pro. Where does this happen?
According to No Prep, Street Outlaws: Locals Only filmed at every No Prep Kings (NPK) event in the 2022 season. Thankfully, Dragzine put the full NPK 2022 schedule up so we could compare it with the show's episodes to figure out where each one was shot. They left no stone unturned when it came to tracks.
Article continues below advertisement
Grab some bourbon for Episode 1 but please don't drink and drive. Things are kicking off in Richardsville, Ky. at Beech Bend Raceway. Next, Episode 2 took the team to Maple Grove, Pa. where they raced at the Maple Grove Raceway. Then, it was off to Epping, N.H. for Episode 3, where they burned rubber on the New England Dragway. After that, they popped over to Hebron, Ohio and the National Trail Raceway for Episode 4. We're for and not against it.
Article continues below advertisement
Hopefully no one was caught in any Purple Rain when Street Outlaws: Locals Only landed in Prince's home state of Minnesota, Brainerd to be exact. Does this mean you have to be extra smart to hit the Brainerd International Raceway? Incidentally, this is a new venue for the series, so don't miss Episode 5.
The stars at night are big and bright, deep in the heart of Episode 6 at either the Texas Motorplex or Houston Raceway Park. The episode listed Texas and Dragzine said NPK had events at both places. You'll have to tune in to Episode 5 to see which one it is. Maybe you can check into the Hotel California in Eagle, Idaho while catching Episode 7, where the Firebird Raceway is sure to be hot.
Finally, we hit the last laps in Tucson, Ariz. and Morrison, Colo., respectively. From the desert to the mountains, these drivers will experience the literal and figurative highs and lows that often accompany this fun but difficult sport. Fingers crossed we get a second season because we'd love to see the rest of the country through the eyes of street racers, or rather their windshields.