A Subway Employee Publicly Apologizes for the Wrong Order, but She Gets the Last Laugh
Working at a fast food restaurant can be both demeaning and stressful, especially for one Subway worker who publicly apologized for a wrong order.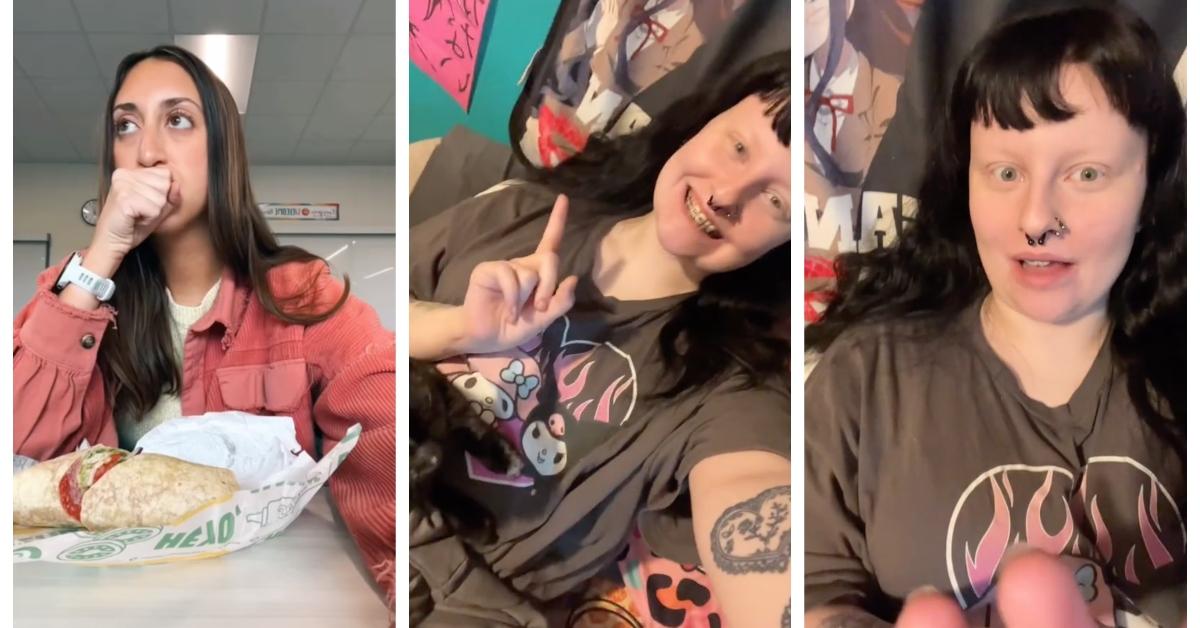 The closest I've ever gotten to working in the food service industry was three years at the Maryland Renaissance Festival, selling period-accurate milk and cookies. I've been working since I was 13 years old and have somehow avoided restaurants for fast food establishments. I'll tell you what I can do, fold the heck out of a sweater like I'm Janeane Garofalo in Reality Bites.
Article continues below advertisement
However, just because I haven't worked in fast food doesn't mean I can't deeply empathize with those who have. The work itself can run from tedious to grueling, and customers really seem to enjoy taking out their frustrations on these employees. It's gross. That's not really what happened to one Subway worker who took to TikTok in order to publicly apologize for a wrong order. She's a hero in my book.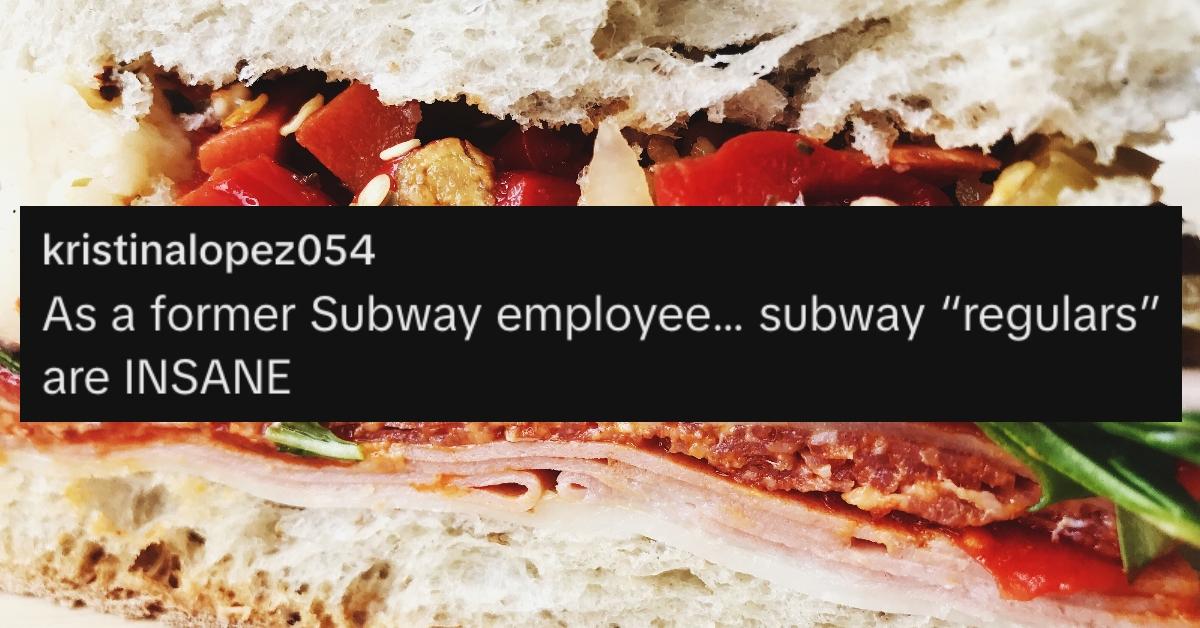 Article continues below advertisement
Where there's a will, there's a Subway.
This all begins with a TikTok from another creator by the name of Noelle Cheney. She goes by @noellelovessloths on TikTok, and regularly posts her school lunches. On this particular day, Noelle ordered from Subway which apparently is a favorite.
She excitedly opens her wrap, only to discover her order was wrong. Noelle dramatically places one hand over her mouth while gazing off into the middle distance. "You're kidding me," she says in her Oscar-worthy performance. "Are you kidding me?" she asks. I don't see a scrap of humor in sight.
Article continues below advertisement
According to Noelle, the Subway sandwich artist who prepared her school lunch really flubbed the ingredients. "I asked for no tomatoes and no cucumbers, and what do they give me?" I'm no detective, but it sounds like they gave her both tomatoes and cucumbers. Now, it's easy to ridicule Noelle but I too have been devastated by an incorrect order.
Article continues below advertisement
"I'm literally probably one of their most loyal customers, and they do this to me," says Noelle after picking out the offensive parts of the wrap. Sadly it only got worse as Noelle realized it was sans mayonnaise. That sandwich was more sand than wich. Who was to blame for this atrocity? Fortunately we know what happened.
Article continues below advertisement
The Subway worker has literal receipts.
Insert @gothichippie, who I'm calling Lydia, with more clarification. In a stitched TikTok, Lydia fessed up to being the person who made Noelle's lackluster, mistake-riddled lunch. But wait, there is more to this story.
While laughing hysterically, Lydia says yes she made the sandwich. However, she made it according to the actual order. "That's what was on the receipt," she said.
Article continues below advertisement
Lydia then drops what I call the sickest burn since Tai called Cher a "virgin who can't drive," in Clueless. "I know that's not what you usually order," explains Lydia, "because you order a lot." Putting Noelle on blast for undoubtedly having a wallet filled with stamped Subway sandwich cards is iconic.
Article continues below advertisement
Because Noelle is a frequent Subway flyer, Lydia was indeed puzzled by this out of character order. "I should have called the number on your receipt," she said. "But with Subway receipts, we just make whatever is on the receipt so I thought 'Ooh, maybe she's switching it up today.'" Apparently not.
In a followup TikTok, Lydia brought literal receipts into a story. She dropped a screenshot of Noelle's order from that day. We can clearly see her name at the top, as well as tomatoes and cucumbers. The word mayonnaise was nowhere to be seen. Lydia then suggests people call when their order is wrong. She would have had no problem remaking. Of course that would mean we wouldn't get this epic response.