Grocery Store Employee Overhears Customer Complain That Their Pickles Have Cucumbers in It
One grocery store worker overheard a customer complaining about the fact that the pickle she wanted to buy was made from a cucumber.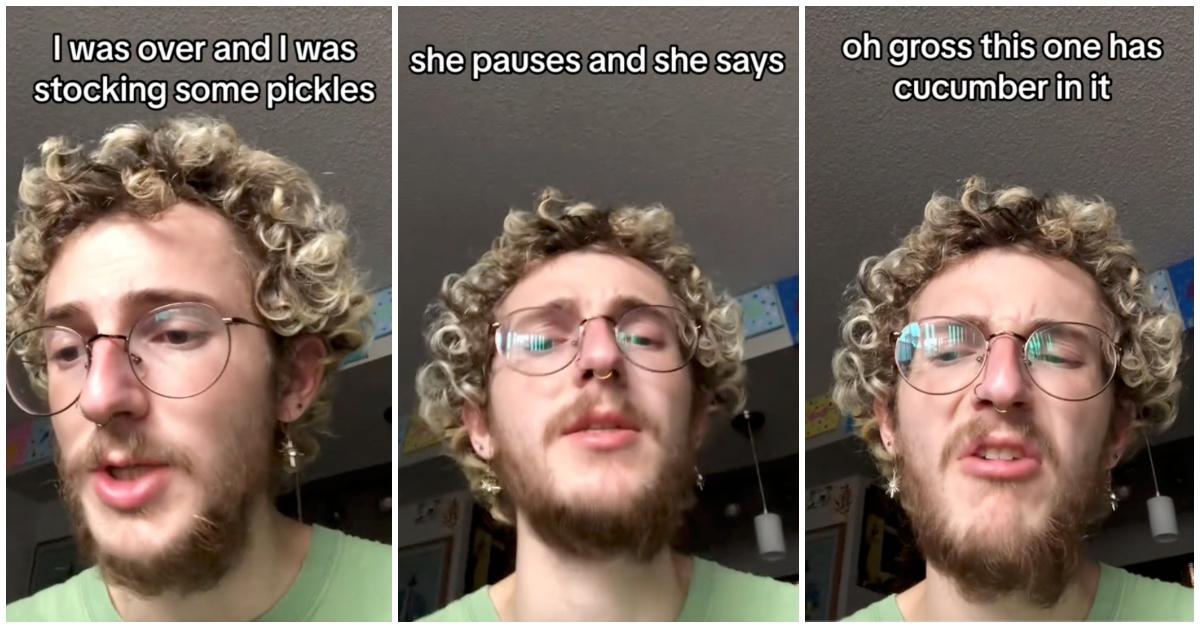 A customer-facing job is never a walk in the park. Besides outright rude customers, or condescending ones (shout-out to all the male customers who have mansplained a person's job to them), customers can also just be wrong.
Yes, wrong! Factually incorrect. Despite the old saying that the customer is always right, customers can in fact be wrong. And their being wrong can actually make a worker's job even more difficult.
Article continues below advertisement
For example, this waitstaff was stumped when a table sent a crudo plate back to the kitchen because it was raw and they don't eat raw food. But, as most people know, a crudo plate is supposed to be raw. But the staff had to find a way to explain to the customers that it was supposed to be raw without undermining their intelligence.
Now, we have another case where a customer seems to not know a very important key fact about pickles. Fortunately, she didn't ruin a worker's life over her incorrect knowledge, but oof. Who's going to tell her?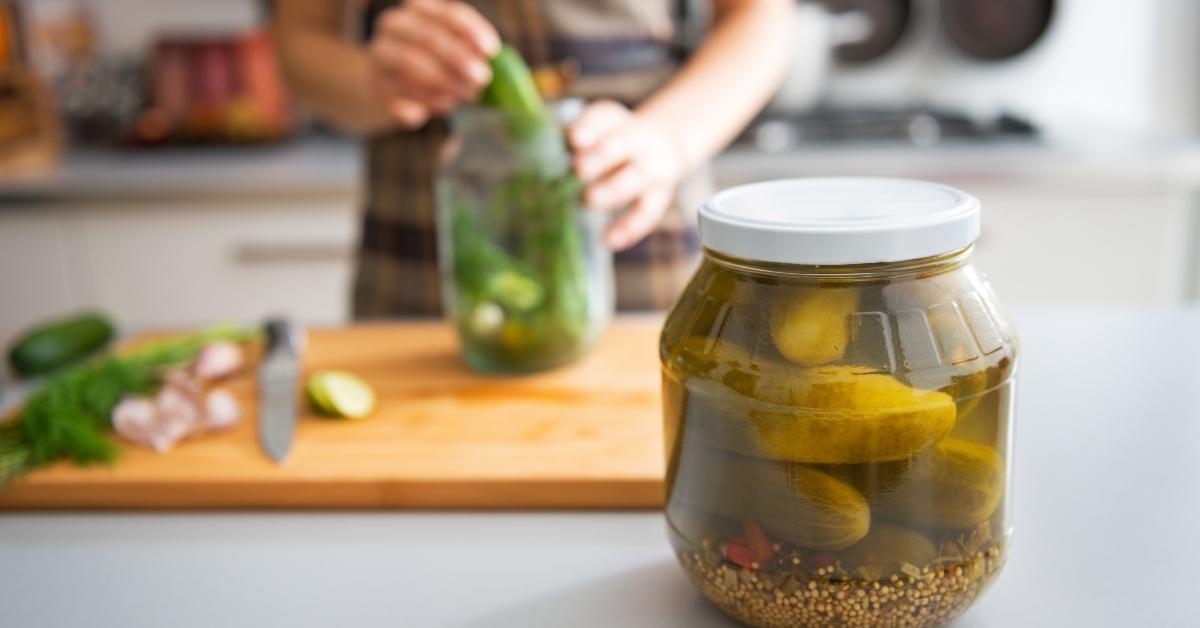 Article continues below advertisement
A grocery store worker overhears a customer complain that their pickles have cucumbers in it.
A grocery store worker named Garet (@himbough) took to TikTok to share the mind-blowing thing he heard a customer say in the produce aisle.
"I just got home from my silly little grocery store job where I overheard a customer say something that I will be thinking about on my deathbed," he said at the start of his video.
"I was over and stocking some pickles and this customer like reaches past me and kinda like you know, pushes me out of the way. And I'm a little bit annoyed, but I'm like 'whatever, I guess shop for your pickles,'" he continues.
Article continues below advertisement
He explains that the woman was browsing all the pickle varieties the store offered. "She picks up one that's like a hot pickle and she's like 'Oh cool, they have these pickles.'"
Article continues below advertisement
She then proceeds to read the pickle's label and its ingredients. "After a second of reading, she pauses and she says 'Oh, gross. This one has cucumber in it,'" Garet says as he ends his video.
For those not in the know, pickles are actually just small cucumbers preserved in a brine solution of vinegar, salt, and spices. While other vegetables can be pickled, cucumbers are the most common vegetable used to make pickles.
In the video, Garet is nodding to the fact that the woman seemingly found it weird that cucumber was listed as an ingredient in pickles since pretty much all pickles are made from cucumbers. It's like someone being upset that bottled water contains water as an ingredient.
Article continues below advertisement
Garet's video reminded others of all the ridiculous experiences they've had with customers who clearly needed a refresh on certain types of foods.
One user who previously worked at Subway commented: "Over 10 years ago. Lady asked what kind of tree black forest ham comes from. I still think about her."
Another user wrote: "Literally one time at Panera someone asked my dad if the tuna salad was made with mayo or mayonnaise. I'll never forget it."
Article continues below advertisement

A third user claimed that a customer once asked her for taco bread, not actually knowing it was called a tortilla.
But there wasn't just confusion around food among customers. Customers seemed to be misinformed about a lot of things.
"I work in a zoo and someone pointed to a rounded stone in the goat paddock and said 'OMG is that a goat egg?'" wrote one user.
Article continues below advertisement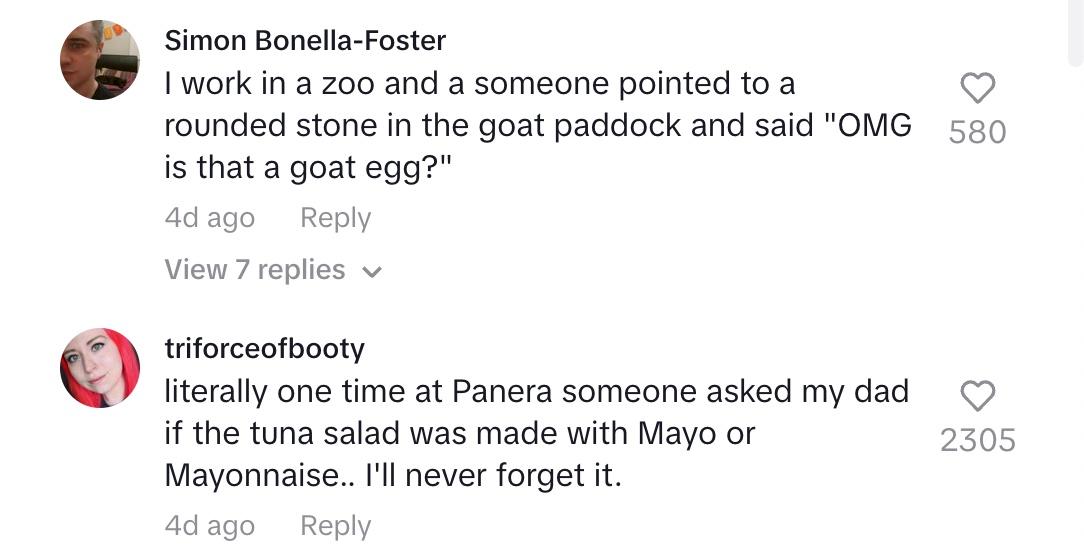 Another said: "At my grocery job an elderly lady holding a bottle of Tylenol PM in her hand said to me, 'this works so well, I wish it didn't make me so sleepy.'"
Perhaps these are the everyday things we should have been learning about in high school.