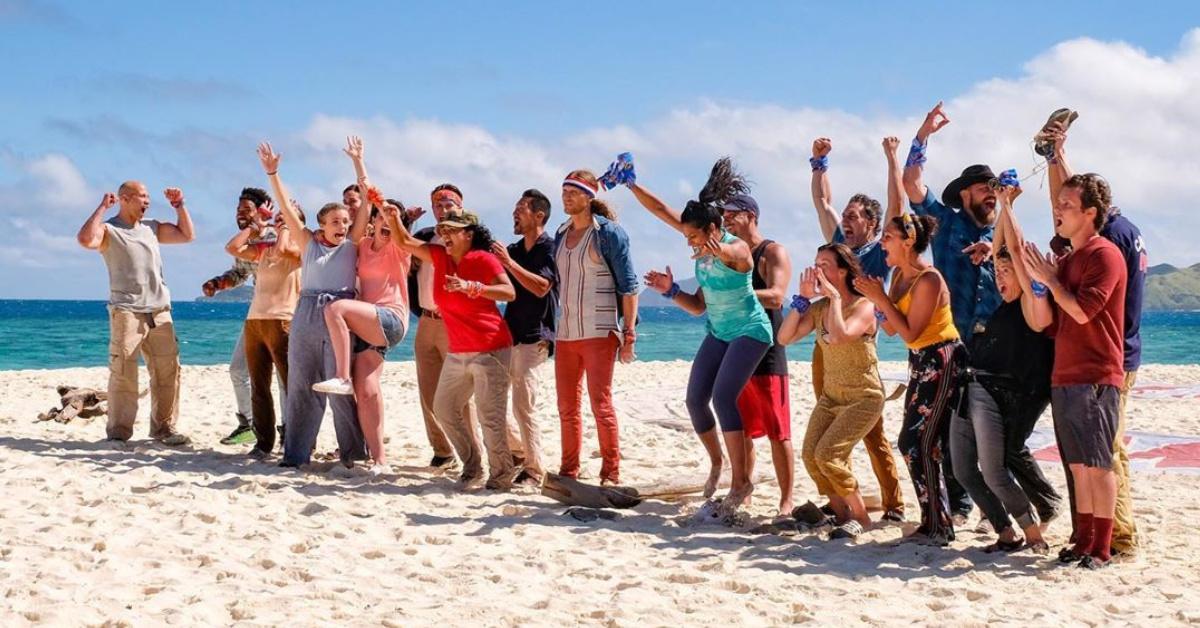 Here's Everyone Who's Competing in 'Survivor: Winners at War'
By Abi Travis

Feb. 10 2020, Updated 8:11 p.m. ET
After 20 years, Survivor is finally bringing the people what they really want: a battle between past winners. Season 40 of Survivor is called Survivor: Winners at War. Just like past seasons, it will feature a group of contestants striving to outwit, outplay and outlast their fellow tribe mates in the hopes of winning the cash prize. But this season, it isn't just about the money (which, by the way, is $2 million for the first time ever). It's about winning the ultimate bragging rights.
Article continues below advertisement
Article continues below advertisement
Here are the 'Survivor' Season 40 contestants:
Ethan Zohn – Africa (Season 3)
Ethan (and his incredible curls) won the third season of Survivor. He almost didn't appear on Survivor at all, though! After getting laid off from his job and finding himself with a free day in NYC, Ethan made an audition tape on a whim and sent it in the day before it was due. "What happened next literally changed the trajectory of my life," he says. Ethan also appeared on Season 8.
Sandra Diaz-Twine – Pearl Islands (Season 7) and Heroes vs. Villains (Season 20)
Sandra is one of the most formidable players in the game. She's the only person who has won twice — but this season will change that! Either someone else will take home their second win, or Sandra will be the only person with three wins under her belt.
Article continues below advertisement
Amber Mariano – All-Stars (Season 8)
This mom of four is married to none other than Boston Rob — longtime viewers will remember they met while filming All-Stars. Before that, Amber appeared on Season 2.
Article continues below advertisement
Danni Boatwright – Guatemala (Season 11)
When asked for three words to describe herself, this beauty queen answered: "VELVET... STEAM...ROLLER." We can't wait to see how that plays out on the island.
Yul Kwon – Cook Islands (Season 13)
Remember how the Cook Islands tribes were divided by ethnicity?! What a bizarre choice. Anyway, Yul won Season 13, but not before getting the nicknames "Ringleader," "Puppet Master," and "Godfather."
Article continues below advertisement
Article continues below advertisement
Rob Mariano – Redemption Island (Season 22)
Ol' Boston Rob himself! Rob first appeared in Season 4 of the show. Since then, he's competed in three other seasons (including All-Stars, where he met his wife), and acted as a mentor along with Sandra in Season 39. There's no way he's not one of the first players on the chopping block this season, right?
Sophie Georgina Clarke – South Pacific (Season 23)
When asked what she'll change about her play style this season, Sophie said: "I hope to be less afraid of failure, more open to taking risks, and more embracing of, rather than frustrated by, unknown variables in the game." Makes sense — if there's one thing you can count on in Survivor, it's the unknown variables.
Article continues below advertisement
Kim Spradlin-Wolfe – One World (Season 24)
In addition to winning the $1 million prize for One World, Kim was named the Sprint "Player of the Season" by fan vote and awarded an additional $100,000. Maybe she'll be adding more money to her coffers after Season 40!
Denise Stapley – Philippines (Season 25)
Denise, a certified sex therapist, became the oldest female Survivor winner at age 41. She's also the only Survivor player in history who has attended every single Tribal Council in a season.
Article continues below advertisement
Tyson Apostol – Blood vs. Water (Season 27)
Sure, he essentially voted himself out of the game in Season 20, but we know Tyson's not dumb enough to do that again...right?
Anthony (Tony) Vlachos – Cagayan (Season 28)
Tony is another one of Jeff's top 10 favorite winners. Season 40 marks the third season that Tony has played along with fellow contestant Sarah Lacina.
Natalie Anderson – San Juan del Sur (Season 29)
Her twin sister was the first contestant voted off the island, but Natalie went on to win the whole darn thing. Now she gets a chance to do it again! (No twin sister this time, though.)
Jeremy Collins – Cambodia — Second Chance (Season 31)
Jeremy won his season of Survivor in a unanimous vote — chances are that won't happen again, but who knows? At least he won't have to worry about sending his wife to Exile Island again.
Article continues below advertisement
Michele Fitzgerald – Kaôh Rōng (Season 32)
Michele is the youngest woman competing in Winners at War. She currently holds the record of being the only winner to avoid all pre-merge Tribal Councils.
Adam Klein – Millennials vs. Gen X (Season 33)
Adam is the youngest competitor in Winners at War. At 28, he's also the oldest youngest contestant of all Survivor seasons (in other words, all of the other season's youngest contestants were younger than him).
Article continues below advertisement
Sarah Lacina – Game Changers (Season 34)
Will Sarah and Tony bring back the Cops-R-Us alliance? We shall see! So far, Sarah Lacina is the most successful Survivor Sarah — Sarah Jones (Marquesas) and Sara Dawson (Philippines) both had pre-merge eliminations.
Ben Driebergen – Heroes vs. Healers vs. Hustlers (Season 35)
Ben has gone down in history as one of the most successful Idol players of all time — he was the first player to use a Hidden Immunity Idol to cancel out every vote except his own. Also, he has the same birthday as fellow Winners at War player Denise!
Article continues below advertisement
Nick Wilson – David vs. Goliath (Season 37)
Nick was almost the first person voted out of Season 37. Luckily for him, his tribe gave him a second chance. Let's see what he does with another chance at a big win!
Wendell Holland – Ghost Island (Season 36)
Wendell's social game is always on point. We're guessing that for Season 40, he's just hoping he doesn't end up with another tie vote at Final Tribal Council. Can you imagine how stressful that'd be?!
Survivor: Winners at War premieres on CBS and CBS All Access Wednesday, Feb. 12 at 8/7c.