'Survivor' Season 41 Cast Member Evvie Jagoda Hopes to be the First Non-Binary Person to Win
'Survivor' Season 41 is underway, and as fans get to know the new castmates, Evvie hopes to become the first non-binary person to win the competition.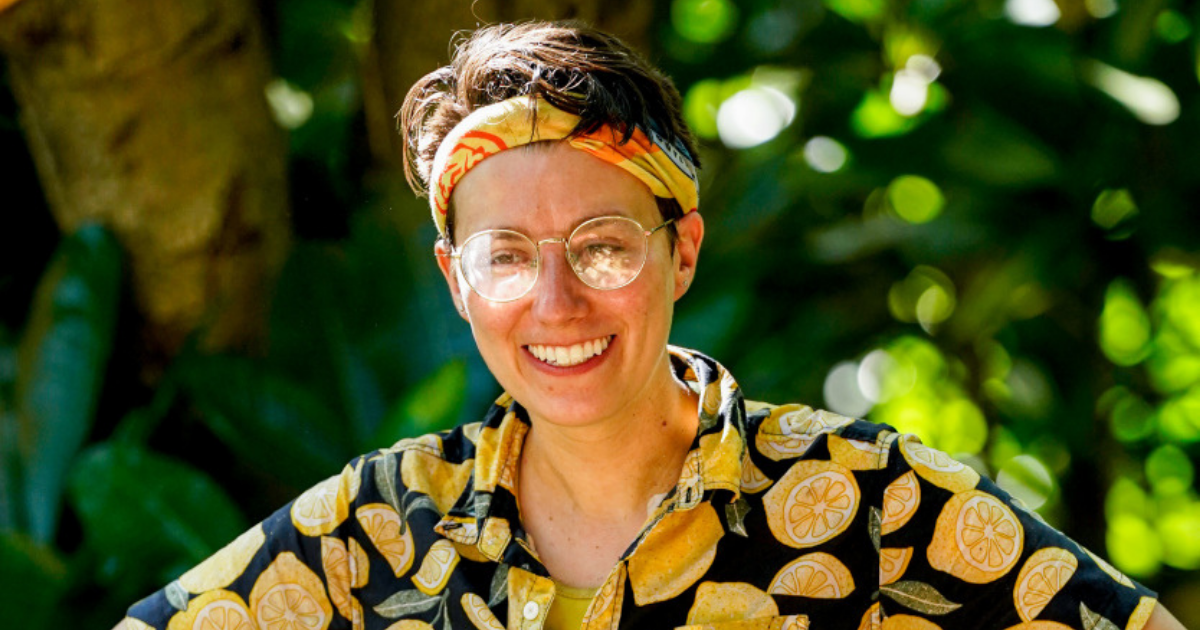 A new season of Survivor has begun, and the new cast members competing to win the title (and the money) are about to embark on a huge adventure. Given the show has been on for many years already, Season 41 will be slightly different, and cast member Evvie is ready.
Article continues below advertisement
Meet 'Survivor' Season 41 competitor, Evvie Jagoda.
Evvie Jagoda is from Westchester, N.Y., and describes themselves as "extroverted, enthusiastic, and smart." Evvie is going into the game with a game plan in mind already and believes that the strategy they'll find most successful in their bid to win is to stay "close to the center of power, but never directly perceived as the one making the calls."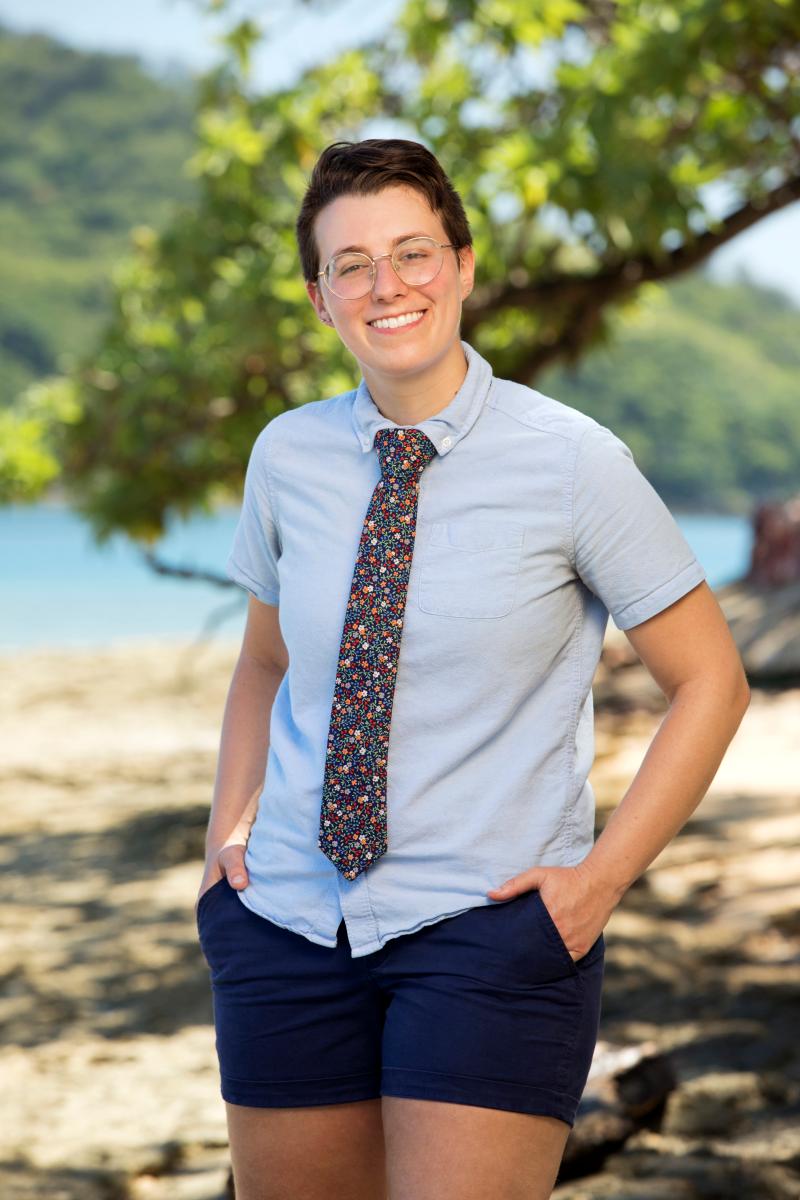 Article continues below advertisement
How old is Evvie?
Evvie is 28 years old and, for 23 years of their life, they "passed as straight" according to their CBS bio. Evvie explains that people have an idea about them that isn't necessarily true when it comes to their confidence.
"I give off the vibe of someone super confident in my queerness (which I am now), but it wasn't always this way," they said. "I like to be loud and proud about that, so people know that it's okay to take longer to know yourself."
Another fun fact about Evvie is that in their experience people are shocked to hear that they're as short as they are. "People who know me at all are also often incredibly surprised when I say that I'm 5'2"," Evvie said. "People are always surprised that I'm short. I have a big personality that takes up more than 62 inches of space."
Article continues below advertisement
What is Evvie's job in the real world?
Evvie, in the real world, is a Ph.D. student studying Human Evolutionary Biology - Genetics, Genetic Variation, and Neanderthal Introgression, according to their Twitter bio. According to Evvie's Instagram, they completed their Ph.D. on Sept. 6 and are now starting their job as a research scientist.
Article continues below advertisement
What does this mean? We're not totally sure, but it sounds like they're doing deep dives into the genetics of people now and how we evolutionarily developed from Neanderthals. And this might prove to be a super valuable skill as Evvie is interacting in competitions and trying to win.
Article continues below advertisement
Is Evvie on social media?
If you're a fan of Evvie already or you watch a few episodes and already feel a kinship to them, they are on social media. However, only one of their profiles is currently open to the public. On Twitter, Evvie's handle is @evelynjagoda, but right now their tweets are protected.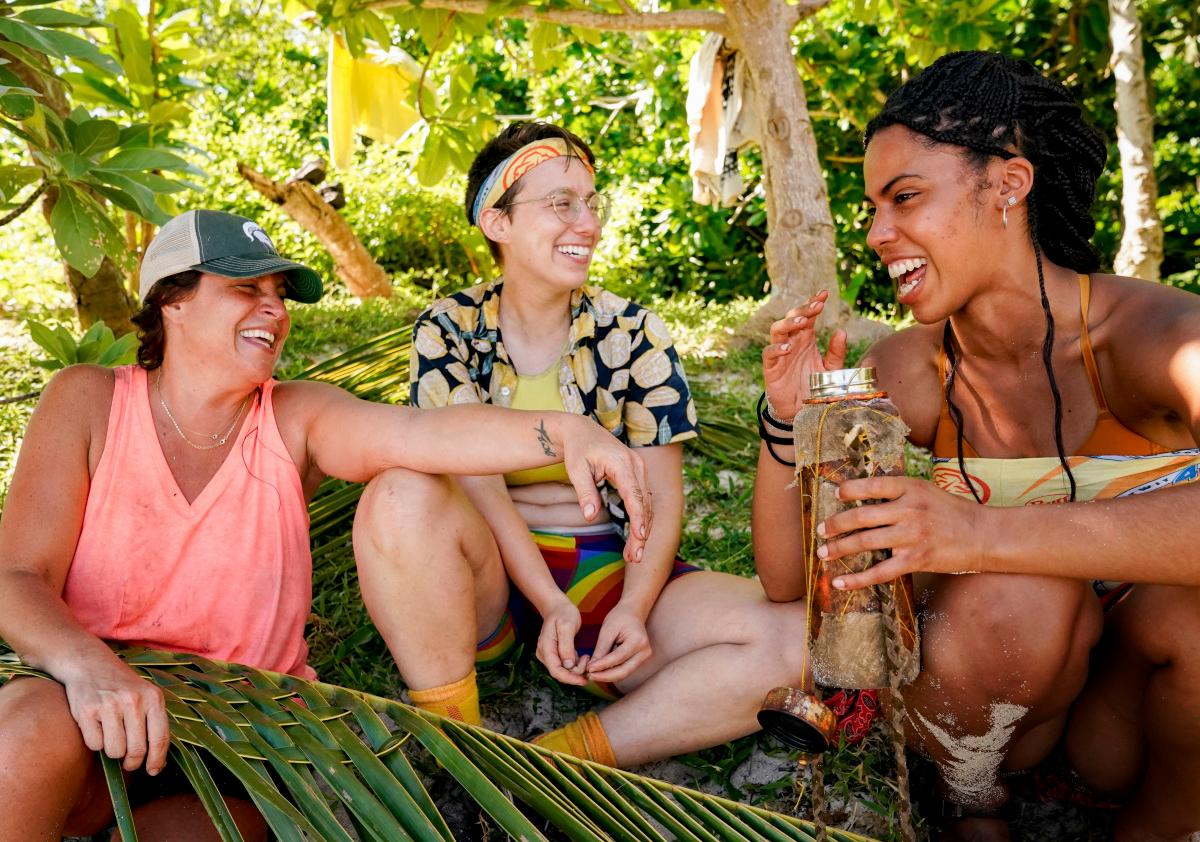 Article continues below advertisement
But Evvie is also on Instagram, and it's not currently set to private. On Instagram, under the handle @evviejag, Evvie shares their pronouns are they/she, and Evvie notes that they're a "Queer and Genderqueer" scientist who is competing on Survivor Season 41.
Evvie hopes to become the first non-binary person to win 'Survivor.'
In an interview with Parade, Evvie shared their desire and hope to become the first non-binary person to win Survivor. Evvie explained that they believe their social game is going to be what helps them win.
"With strategy, there have been hours and hours of podcasts and hundreds of hours of audiobooks about the evolution of Survivor strategy, most of which I've listened to," Evvie said. "And as complex as it is, it's also not that complex."
To Evvie, it's all boils down to people wanting to work with them and keep them in the game. "My whole strategy will rely on that social piece. I think being able to build real genuine relationships with people is something that I excel in, and I think that would be the most crucial part of my game."
Survivor Season 41 premieres on CBS Wednesday, Sept. 22 at 8 p.m. EST.