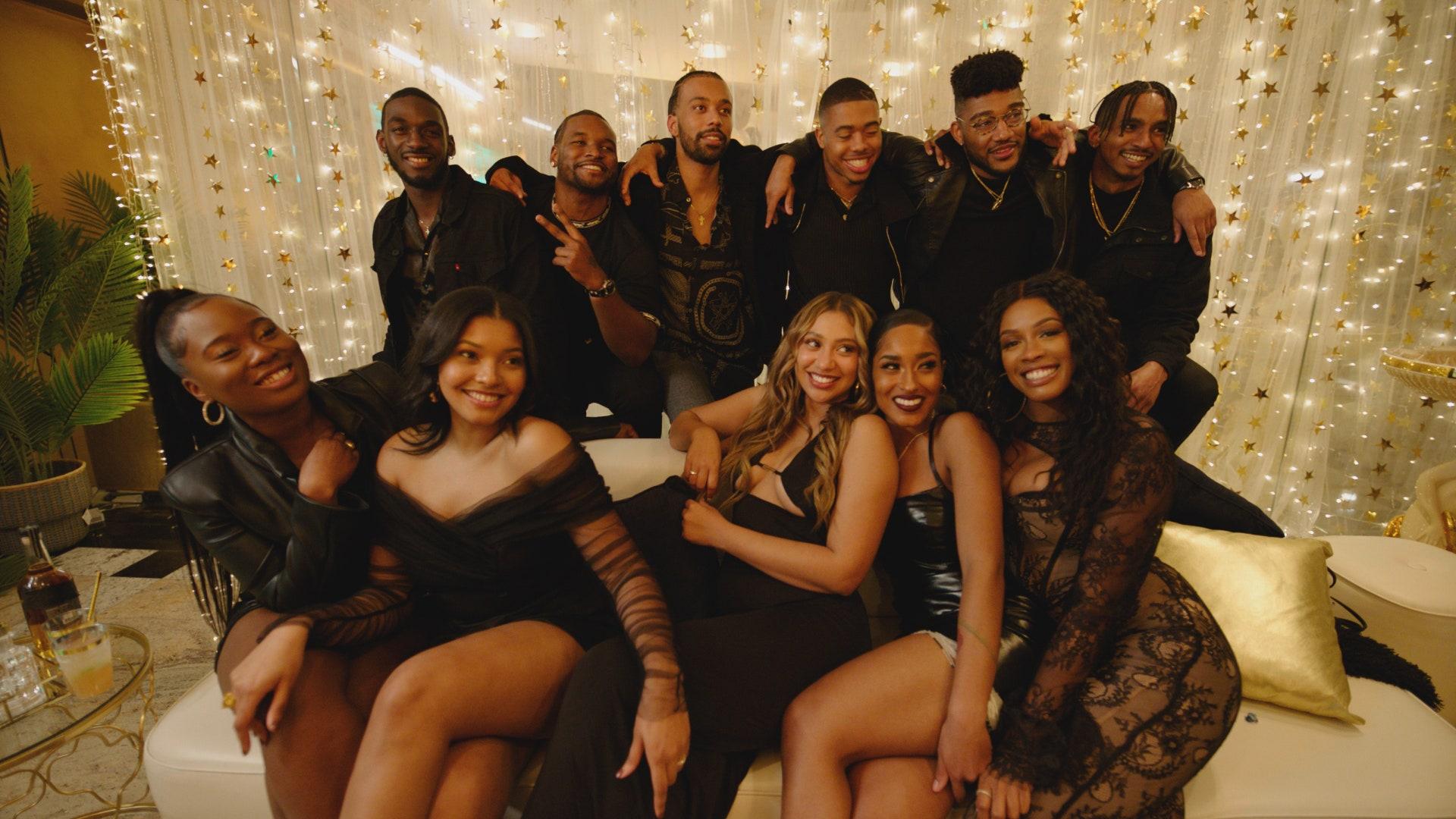 Meet the Cast of Issa Rae's New LA-Based Reality Show, 'Sweet Life'
Insecure creator Issa Rae's new reality series just landed on HBO Max and the category is young, Black, and wealthy. Reminiscent of BET's Baldwin Hills, Sweet Life gives viewers a glimpse into the lives of seven Los Angeles natives who are on a quest to pursue their wildest dreams, and fans are dying to know more about them.
Article continues below advertisement
Among the personalities in the cast are a socialite, a beauty enthusiast, a fashionista, and a creative. Read on to learn what we know about the cast of Sweet Life: Los Angeles so far.
Tylynn Burns, 26
A self-described social butterfly, 26-year-old Tylynn Burns specializes in doing it for the culture. Tylynn previously studied at the University of Oregon, where she earned a bachelor's in advertising and public relations. Today, she serves as a junior project manager at Kamp Grizzly and is also the owner of House Party Creative, a Los Angeles-based event service.
Article continues below advertisement
In an interview with Voyage LA, Tylynn shared how she transformed her love for throwing parties into a lucrative career. She shared, "All my life, I've been known to throw great parties. I never thought too much of it until I got older and I started to get exposed to experiential agencies and pop-up shops and I realized, wow I could really monetize off of this."
Article continues below advertisement
Amanda Scott, 25
Amanda Scott may be living her best life in California, but Chicago is the city that she calls home. When Amanda isn't building her beauty brand, The Kollection, she makes a living as a real estate investor.
Article continues below advertisement
P'Jae Compton, 27
As a model, influencer, and artist, P'Jae Compton is clearly the resident creative on Sweet Life. According to P'Jae's social media, he also manages Inglewood-bred musician Griff Tyler and is the founder of a casualwear clothing line called His & Hers.
Article continues below advertisement
Jerrold Smith II, 25
Not long after graduating, former UCLA basketball player Jerrold Smith II took on a job as a coordinator and later as a marketing specialist for Jada Pinkett Smith and Will Smith's media company, Westbrook.
Jerrold has been in a long-term relationship with his high school sweetheart, Cheryl Des Vigne, for the last eight years. But are they ready to take the next step in their relationship? According to Cheryl, the answer is yes.
Article continues below advertisement
Cheryl Des Vigne, 26
26-year-old Cheryl Des Vigne has an eye for fashion, and she isn't afraid to use it. The designer owns Des Vigne, an online clothing boutique that features handmade pieces created with upcycled fabric. Her collections include both streetwear and swimwear.
Article continues below advertisement
Jordan Bentley, 24
Jordan Bentley may be one of the youngest members of the Sweet Life: Los Angeles cast, but he's more than ready to take on the world as CEO of Hypland, a lifestyle brand that has a following of more than 400K users. But will his work life interfere with his ongoing romance with his fellow cast member Briana Jones?
Article continues below advertisement
Briana Jones, 26
Briana relocated from Michigan to Los Angeles in 2018. While she works in the healthcare field, Briana is desperate to find her purpose and launch her own business.
Sweet Life: Los Angeles is now streaming on HBO Max.