'Sweet Tooth' Season 2 Ending — EP Teases Future Storylines That Will "Definitely be Explored" (EXCLUSIVE)
'Sweet Tooth' Season 2 ending explained: Executive producer spoke with 'Distractify' about future storylines that will "definitely be explored."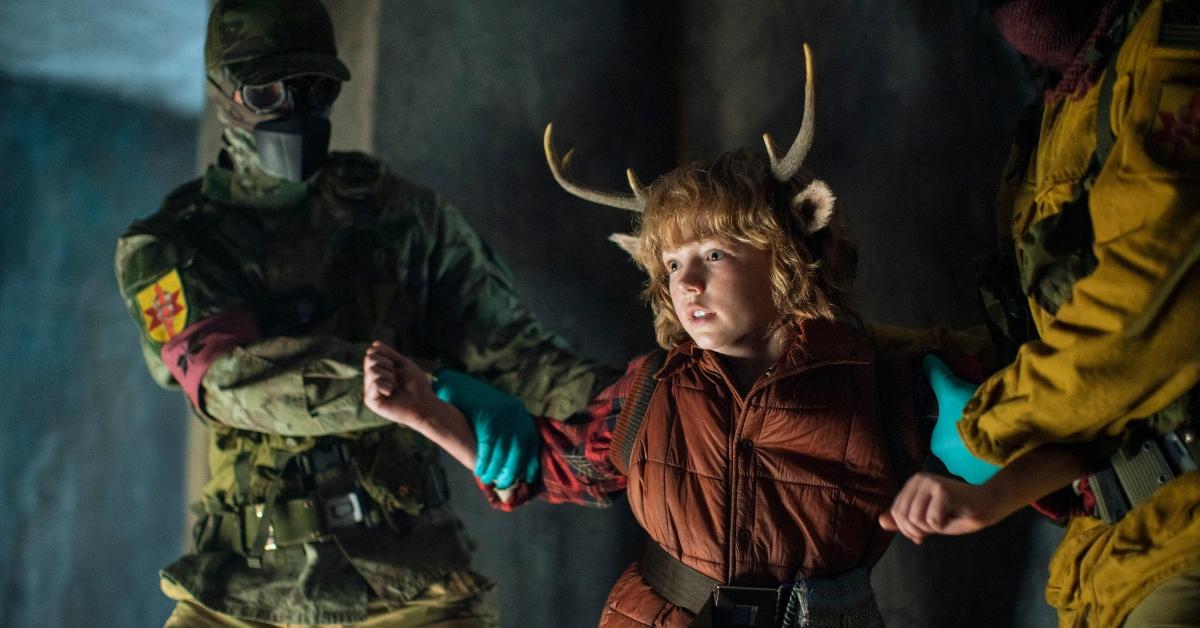 Warning: This article contains spoilers for Season 2 of Netflix's Sweet Tooth.
In Season 2 of the hit Netflix series Sweet Tooth, Gus and the other hybrid children have been captured by General Abbott and the Last Men, and are being experimented on by Dr. Singh. The doctor is studying the kids' immunity to "the sick" — a virus that killed 98 percent of the population — in hopes of finding a cure.
But, studying the hybrids also means killing them and using their DNA to create samples of a possible vaccination.
Article continues below advertisement
Knowing that they are being used for experimentation, Gus and the other kids formulate an escape plan. Simultaneously, Aimee and Jeppard aka Big Man have recruited others to help in their mission of rescuing the kids. So, do the kids finally escape the Last Men? Are Gus and Big Man reunited?
Executive producer Amanda Burrell spoke exclusively with Distractify about what happened at the end of Season 2 of Sweet Tooth and what it means for our favorite characters moving forward.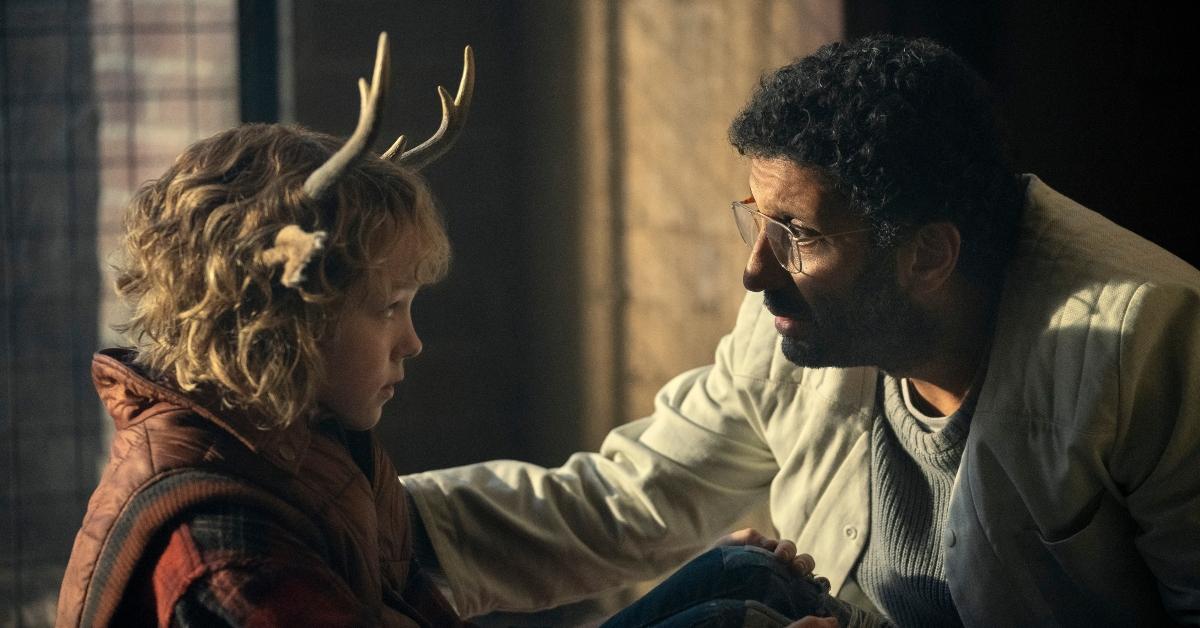 Article continues below advertisement
'Sweet Tooth' Season 2 ending explained — what's next for Gus and Big Man?
Throughout Season 2, fans learn more about Gus's past, including that he was the first hybrid created. However, it's still unclear how the virus originated and how it spreads. According to Amanda, this was intentional and the virus' origin will "definitely be explored" if Sweet Tooth is renewed for further seasons.
"I think it's interesting, we spent a lot of time talking about the logic of the sickness at certain points in our show. And, you know, I think, I think COVID is an interesting thing," the EP said when asked why some people got the sick while others have not become infected. "There is kind of no logic to things that happen, or why someone gets something and someone doesn't. So I think we just kind of embraced the notion of that randomness a bit."
Article continues below advertisement
"But I do think there is going to to be more, there's more story to tell. And there's definitely mythology that our writers have fully mapped out," she continued. "So I don't want to say that we've fully embraced randomness; there's going to be, there are answers. But I do think there's something about us all examining that like sometimes things just happen, and sometimes you get lucky and sometimes you don't."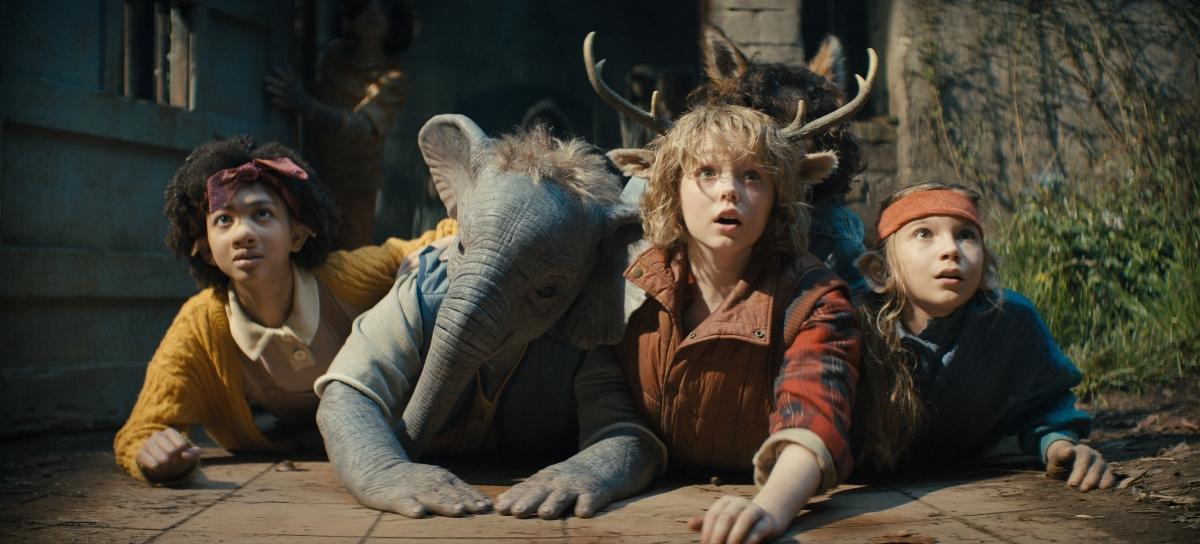 Article continues below advertisement
After Gus, Jeppard, Aimee, and the rest of the hybrid kids break out of the zoo, Big Man drives the gang to Gus's old cabin in Yellowstone National Park.
However, General Abbott soon learns of their location and plans to take the hybrids back.
But the group will not go down without a fight and Gus, Jepp, Becky, and Aimee devise a plan to take down the Last Men army. In the final moments of the battle, Gus screams, and a hoard of bison run through the trees and crush Abbott. Though the group thinks Abbott is dead, he suddenly fires a crossbow which hits Gus in the chest.
The next scene cuts to the hybrid kids hosting a funeral, but audiences soon learn that Aimee is the one who has died. After escaping the zoo, Aimee realizes she caught the sick and did not have much time to live.
Article continues below advertisement
Gus eventually wakes up after being shot and tells Big Man and Becky that they need to find his mom Birdie, a geneticist at Fort Smith Labs, who has been studying the origin of the purple flowers in Alaska, which is linked to the deadly virus.
Though Dr. Singh was not successful in creating a vaccine, Gus thinks that finding his mom may help to find a cure and understand how the hybrids and the sick are interconnected.
Leaving the other hybrid children with a trusted neighbor in Yellowstone National Park, Gus, Becky, Wendy, and Big Man begin their long journey to Alaska to find Birdie. The conclusion of Season 2 sets up Season 3, which will seemingly follow the group as they make the long hike to find Gus's mom.