People are Leaving Hilarious Amazon Reviews for This $10,000 Swiss Army Knife
People are finding this expensive Swiss army knife to be hilarious and are leaving the best reviews for it on amazon.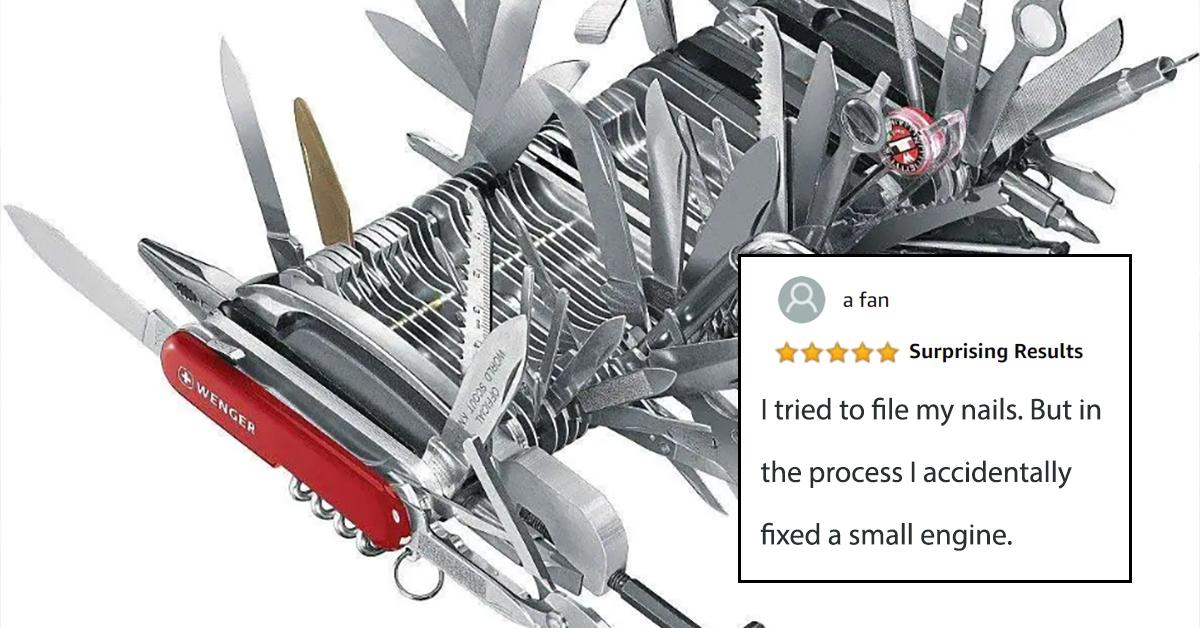 There's nothing that's more useful than a Swiss army knife. Need a can opener or a screwdriver? You've got them. But Wenger probably got a little carried away when they created their 16999 Swiss Army Knife Giant. The knife, which is currently available on Amazon for $9,999 plus $8.50 shipping, is an entire hardware store.
Article continues below advertisement
According to the knife's Amazon page, it contains 87 implements that can be used for 141 functions. Need a shoe spike wrench? It's got that. Need a fish scaler? It's got that. And yes, it does include a nail file and nail cleaner so you can keep yourself presentable while you're doing whatever it is you do with a $10,000 knife. Now of course, no person would need 87 tools, so the knife is presented as more of a collector's item than something you'd use.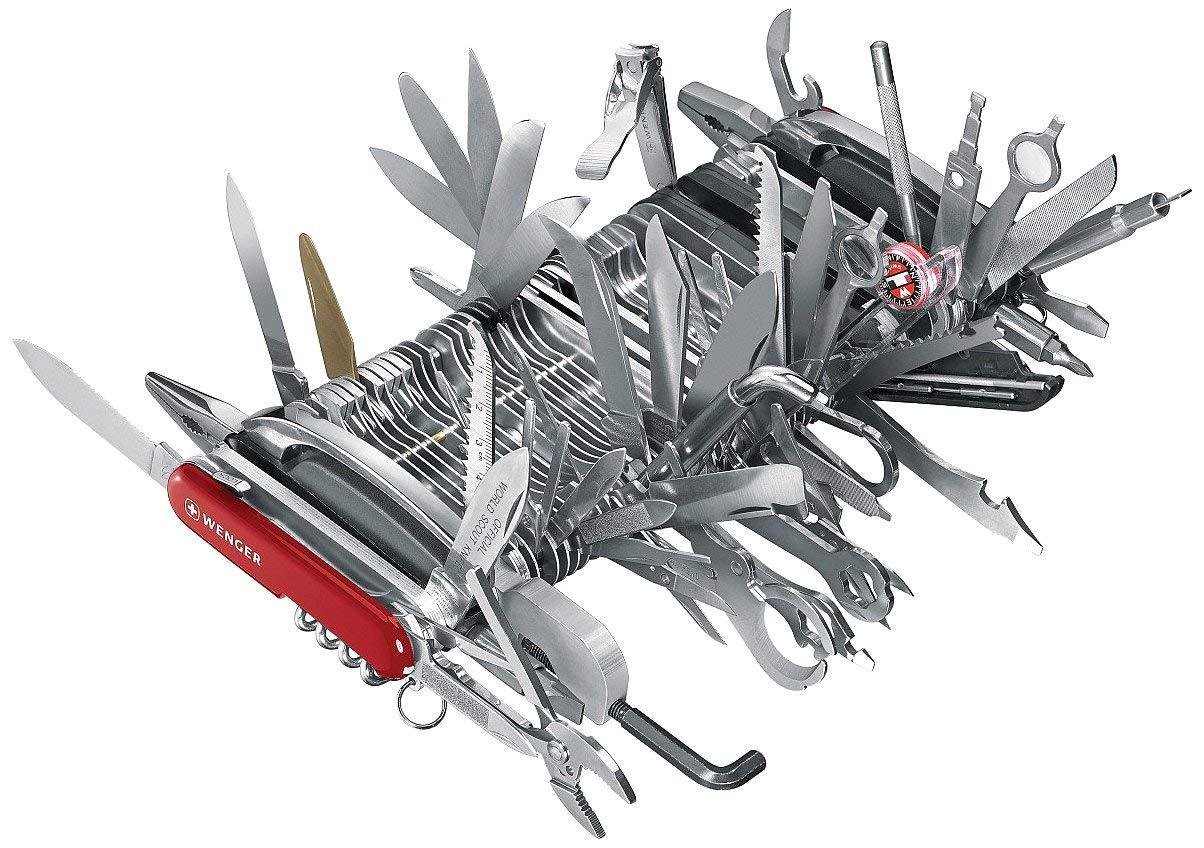 Article continues below advertisement
But that doesn't seem to have stopped Amazon users from leaving some pretty hilarious reviews for the over-the-top knife on the product page.
"I tried to file my nails," one reviewer wrote. "But in the process I accidentally fixed a small engine that was near by. Which was nice."
Another added: "When I forgot to take it out of my backpack before trying to board my flight the helpful TSA agent at the security area pointed out that by deploying the two larger blades and the jet engine on the back side I really didn't need a commercial flight, just a runway and some goggles. Boy, did I feel dumb, but I saved $605 on airfare!"
Article continues below advertisement
One reviewer joked that the knife has smartphone capabilities:
"Only shame is that the unicorn toothbrush does not operate properly when used at the same time with the parachute.
(Sent from my Wenger 16999)."
Another reviewer seems to be using the knife as a handyman around the house:
"So far I've only opened about half of the things on it and taped it to a Roomba," they wrote. "It's been making small repairs around my home while in at work. Next project is to lock it in the garage with the car."
Though the knife is causing marital issues for some users.
"As soon as I found out how much my husband spent on this, I left him," the user wrote. "Bad move. It represented him at the divorce hearing. I now pay $10,000 a month in alimony."
"I forgot the knife in the front pocket of my Swiss Army shorts and when my wife washed them it completely disassembled our washing machine."
Article continues below advertisement
Not everyone appeared to be happy with the knife, though. A one-star review states:
"While the welder on this does work absolutely flawlessly, there is no place to store your welding rods. Also the toaster oven on this is barely big enough to put a small frozen pizza in. Everything is top notch quality but it seems like the features are not all thoroughly thought out."
A three-star review reads:
"But it doesn't have a TOWEL! It does, however, come equipped with a Babel fish for those long Vogon flights."
Others were able to reach 88 miles per hour:
"Doc Brown and I added a flux capacitor and charged this bad boy with 1.21 gigawatts of power and it flat disappeared."
While these reviewer seems to believe that the Swiss army knife has mystic properties.
"Found this stuck into a stone while on vacation. I'm impressed with it, generally. Unfortunately, it turns out that removing it made me the new king of Switzerland, which is a lot of responsibility."
Well, time to add this to my wish list.