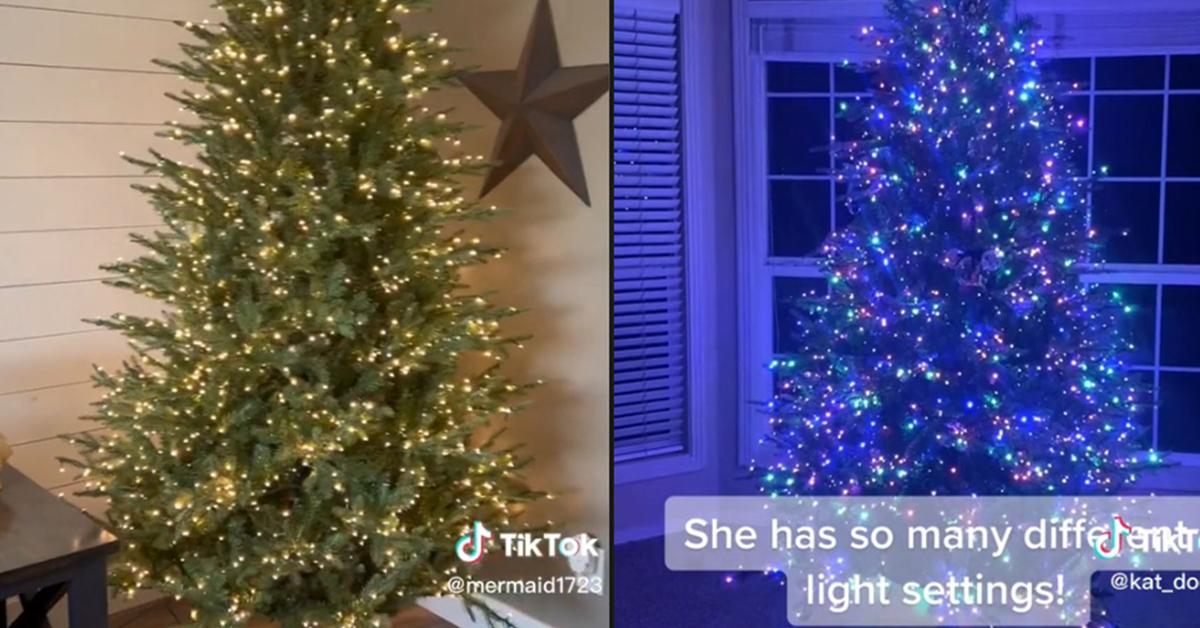 The T27 Christmas Tree Is Going Viral on TikTok and Selling out in Stores
If you're celebrating Christmas, then chances are that you're trying to look around for a Christmas tree now that Thanksgiving is over. For many, that means finding a real tree whose size you probably have to eyeball, tying it down to your car in the hopes that it won't fall off, watering it regularly once it's trimmed and decorated, and a whole host of other tedious bits of maintenance that come with the holiday tradition. For others, an artificial Christmas tree is always an option.
Article continues below advertisement
Artificial Christmas trees are certainly nothing new. They require less maintenance once they're up, and you can even store them away when the holidays are over so you don't have to drag them out after Christmas. It's a pretty nifty alternative to regular fir trees, but one particular style of artificial Christmas tree is so popular that it's currently trending on TikTok. Check out why the internet is obsessed with the T27 Christmas tree and where you can (try) to get your hands on one.
Article continues below advertisement
The T27 Christmas tree is viral on TikTok.
There are plenty of artificial Christmas trees on the market, but few are quite as popular as the T27 Christmas tree that's currently all the rage on TikTok. Specifically, TikTokers are going gaga over the 7.5 Grand Duchess Balsam First Christmas Tree.
The tree practically comes pre-decorated with 2,250 lights installed in the tree itself, removing the hassle of having to circle other trees with an unruly tangle of Christmas lights. The lights even feature several different color settings.
Article continues below advertisement
The branches are sturdy to accommodate ornaments, and it also comes with a remote control to change the light settings on command. You can even download an app to control the lights from your smart device.
At $349, it's a pretty heavy investment for a Christmas tree. But considering that you'll be busting it out every year as a hassle-free alternative to actual tree shopping, it may be well worth the price tag. Either way, it's already gained plenty of traction on TikTok.
Article continues below advertisement
The T27 Christmas tree has been making the rounds on TikTok. Many are sharing videos of their trees undecorated, letting the light settings and considerable size speak for themselves. Others are loading their trees with lovely decorations. It's even earned a few haters online, with many feeling that the tree is too lackluster to justify its hefty price point. But whether you like the tree or not, good luck trying to find one anywhere.
This particular model of artificial Christmas tree is only sold at Home Depot. As of this writing, it's sold out online and stocks may be very limited depending on your location.
Fortunately, there are still plenty of other models of fake Christmas trees on the market for prospective customers to peruse. You may not be able to contribute to the viral trend by not specifically having a T27 Christmas tree, but there are certainly alternatives to check out.