Taco Bell Is Apologizing for Its Breakfast Menu With Help From Pete Davidson
Taco Bell is offering an outright apology for its breakfast menu, and it has recruited Pete Davidson to star in the advertisement.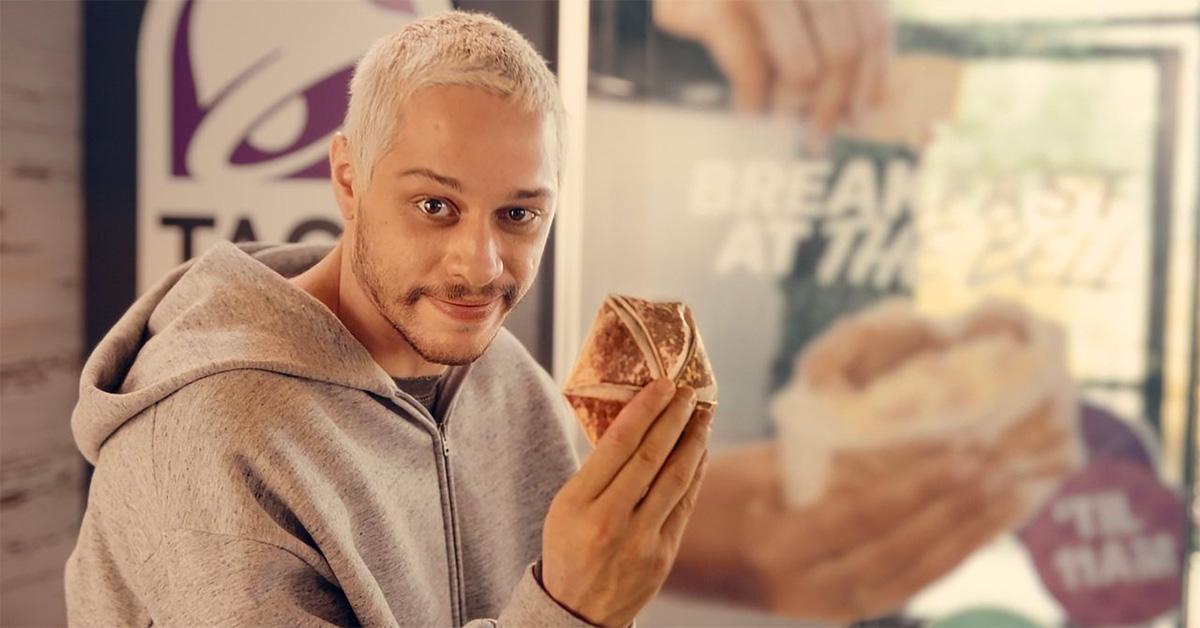 When a major brand apologizes, they've usually done something pretty horrific. In this case, Taco Bell has voluntarily apologized, but only because of its own food. News recently broke that the popular fast food chain would be issuing a new ad in the form of an apology for its breakfast menu, and would be recruiting comedian Pete Davidson to star in the ad.
Article continues below advertisement
Taco Bell's new ad will be called 'The Apology.'
Taco Bell is officially acknowledging that some of the items on its breakfast menu, which included a Naked Egg Taco and a Waffle Taco, were a bit too much.
"We honestly over-innovated in breakfast," Sean Tresvant, Taco Bell's chief brand officer, said during an interview with CNN. "When you look at today's consumer and the [fast food] breakfast business, it's about familiarity and it's about comfort."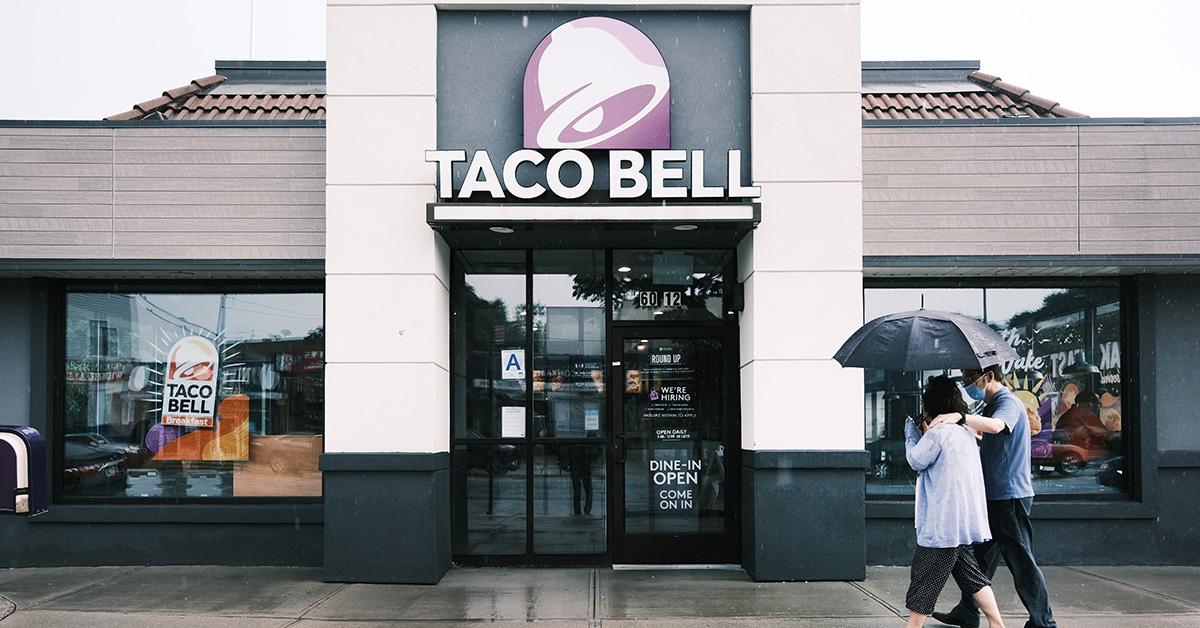 Article continues below advertisement
Since the breakfast menu relaunched after the pandemic, Taco Bell claims it has been focused on simpler items that aren't quite as excessive as some of what they've come up with in the past. Now, the breakfast menu largely consists of items that are also available later in the day, with the sole difference being that they are filled with eggs and cheese instead of meat and beans. Sean said that this simpler menu has translated to sales that are above 2019 levels.
Taco Bell has enlisted Pete Davidson to highlight its breakfast options.
Taco Bell is planning to run two 30-second ads featuring Saturday Night Live alum Pete Davidson that formally apologize for its past breakfast-related mistakes. Steve said that the partnership between them worked out because Pete was already a fan of the chain (shocking, I know), and he also appeals to the younger audience that Taco Bell is hoping to reach with these spots.
Article continues below advertisement
In one of the spots, Pete acknowledges that it's possible to just take things too far.
"Sometimes, we go too far. I have, and that's why Taco Bell has hired me to make an apology for them," he says in the spot. In the other spot, Pete wakes up from a dream in which he's been thinking about the breakfast menu. The spots are set to run until Dec. 24.
Article continues below advertisement
Multiple chains are now prioritizing breakfast.
CNN also reports that Taco Bell's new push to emphasize breakfast isn't unusual. Multiple fast food chains have introduced new items in an attempt to sure up their customer base, in part because it's the one area where sales have been steady in spite of rising costs. Analysts have attributed the steadiness in sales in part to a return to normal working conditions, which means that many people are returning to their morning commuting routines.
Whatever the reason, it seems that Taco Bell is eager for people to know that its breakfast options are better than they once were. If Pete Davidson can't convince the general public to give Taco Bell's breakfast another try, who knows what will?