Has 'Growing Up Hip Hop's' Tahira "Tee Tee" Francis Tied the Knot?
Did 'Growing Up Hip Hop' star Tahira Francis get married? After months of drama surrounding her relationship, fans are wondering if she tied the knot.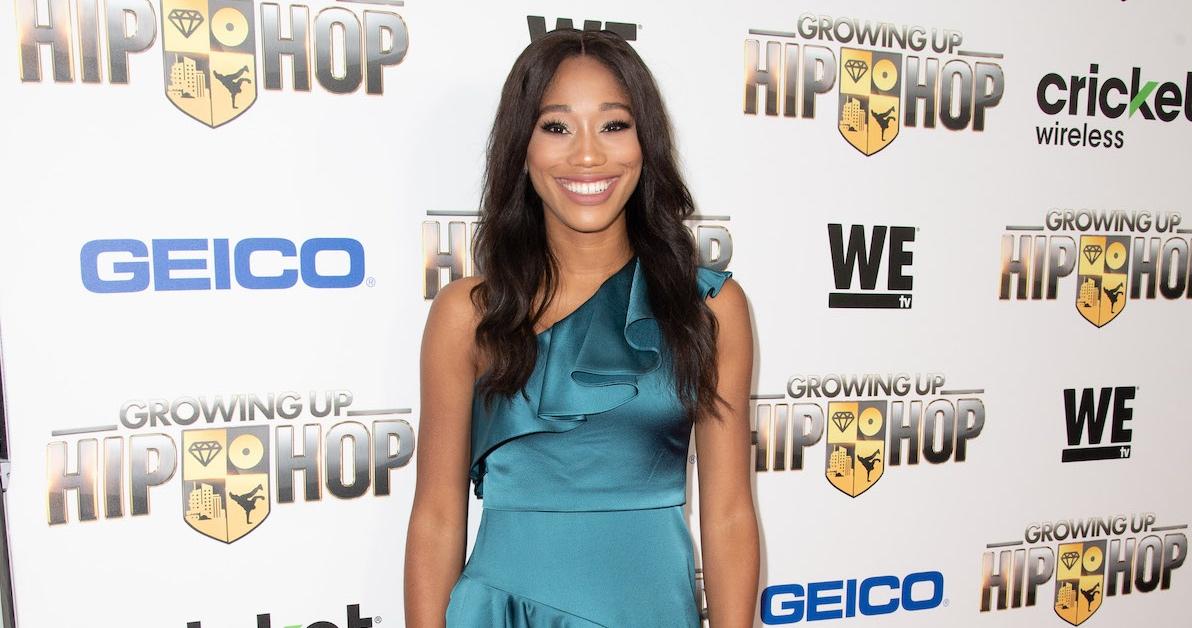 It has been a long road for Growing Up Hip Hop's Tahira "Tee Tee" Francis and her beau Shawn Rogers. Throughout the first-half of Season 6, the couple dealt with some salacious, potentially relationship-threatening rumors spread by Tee Tee's family. However, the couple has been able to keep their romance on track.
Article continues below advertisement
One major caveat to Tee Tee and Shawn's engagement was the fact that her cousin, Egypt Criss, was upset that Tee Tee wanted to get married in Jamaica. Since Egypt expressed plans of also wanting to get hitched on the tropical island, it further chipped away at their relationship. In fact, Tee Tee made the decision to not invite Egypt or her other problematic family members to the wedding. So, did Tee Tee and Shawn's wedding go smoothly? Here's what we know.
Article continues below advertisement
Tee Tee and Shawn got married on November 20, 2021 in Palm Beach, Fla.
After so much controversy surrounding Tee Tee and Shawn, the pair made it down the aisle and officially became a married couple in November, 2021. According to Hollywood Life, Tee Tee and Shawn tied the knot on November 20 at the Palm Beach Marriott Singer Island Beach Resort in Riviera Beach, Fla. The wedding, which was televised on Growing Up Hip Hop, included guests Jojo and Tanice Simmons, Tyran Moore, Briana Latrise, and Lil Twist.
Article continues below advertisement
Tee Tee also made it a point to explain that not having Egypt Criss and Pepa Denton present at her wedding was to ensure that her special day would be all about her and Shawn. Since both Egypt and Pepa had a lot of negative things to say about Tee Tee, fans agreed with her decision.
Article continues below advertisement
Tee Tee has built a cushy net worth over the years.
Weddings aren't cheap, and all this talk of marriage has had fans wondering about Tee Tee's financial situation. According to the Gossip Gist, Tee Tee has earned a net worth of $1.2 million. This figure is a combination of her work as a reality star, actress, producer, and entrepreneur. Aside from appearing on WeTV's Growing Up Hip Hop, Tee Tee has been busy producing a number of shows for various networks including MTV, CNBC, E! Network, and CMT.
Before stepping into the spotlight, Tee Tee was once heavily involved in corporate America. She initially worked as a paralegal, and then as an investment analyst at Brainworks Capital Management. Later, she worked in the wealth management department at Bank of America Merrill Lynch. Tee Tee went on to work in business development for Davis Polk & Wardwell.
Article continues below advertisement
It appears that all is well in Tee Tee's business and personal life, and as she and Shawn are focused on their family and achieving their own professional pursuits, it's clear that they are fully committed to one another.
Congratulations to Tee Tee and Shawn on tying the knot! We wish you all the happiness in the world.
Catch new episodes of Growing Up Hip Hop Thursdays at 9 p.m. EST on WeTV.