The Taika Waititi Cate Blanchett Meme Isn't New, but It's Still Great
Taika Waititi and Cate Blanchett have been a popular meme format for years now, but the meme has recently earned a much needed second life.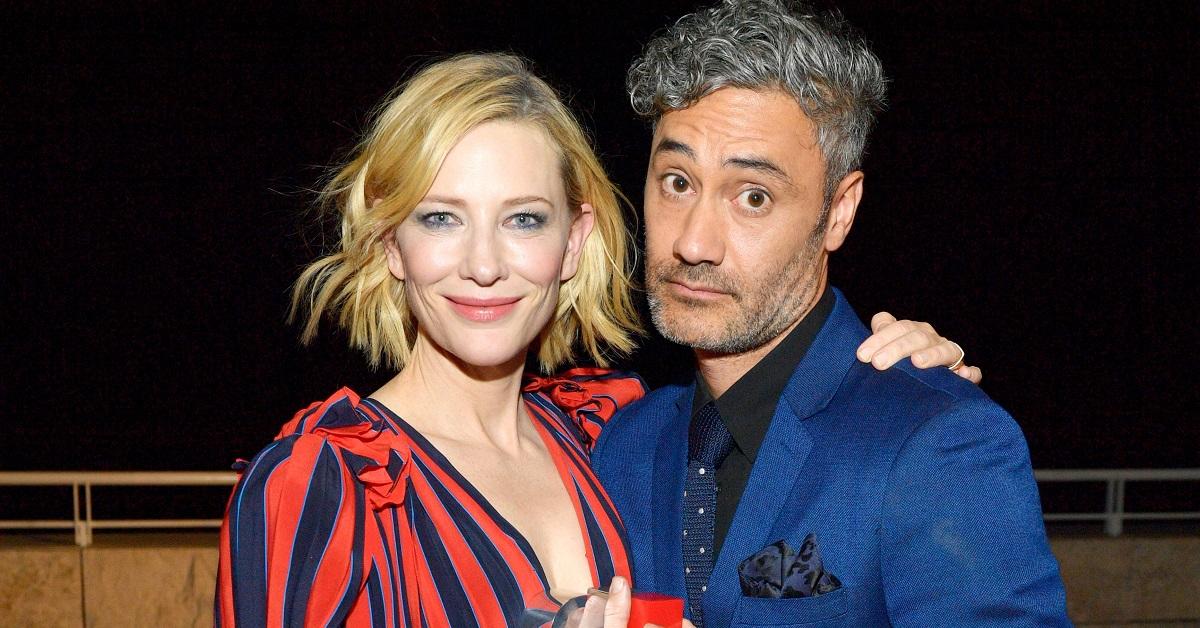 Following a video he did with Wired, Taika Waititi is once again the subject of a great deal of online conversation. The interview involved Waititi asking some of the web's most searched questions about him, and one of those questions happened to be about a popular meme that features Taika and actress Cate Blanchett, who worked with him on Thor: Ragnarok.
Article continues below advertisement
What is the Taika Waititi Cate Blanchett meme?
The meme first appeared in October of 2017, just a month before Thor: Ragnarok was released in theaters. The meme features a photo of the two of them that was taken on the movie's set, and Cate is in full costume as the movie's villain, Hela. Taika is wearing a relatively normal outfit, and the two of them are looking at an iPad, as Taika seems to be explaining something to Cate between takes.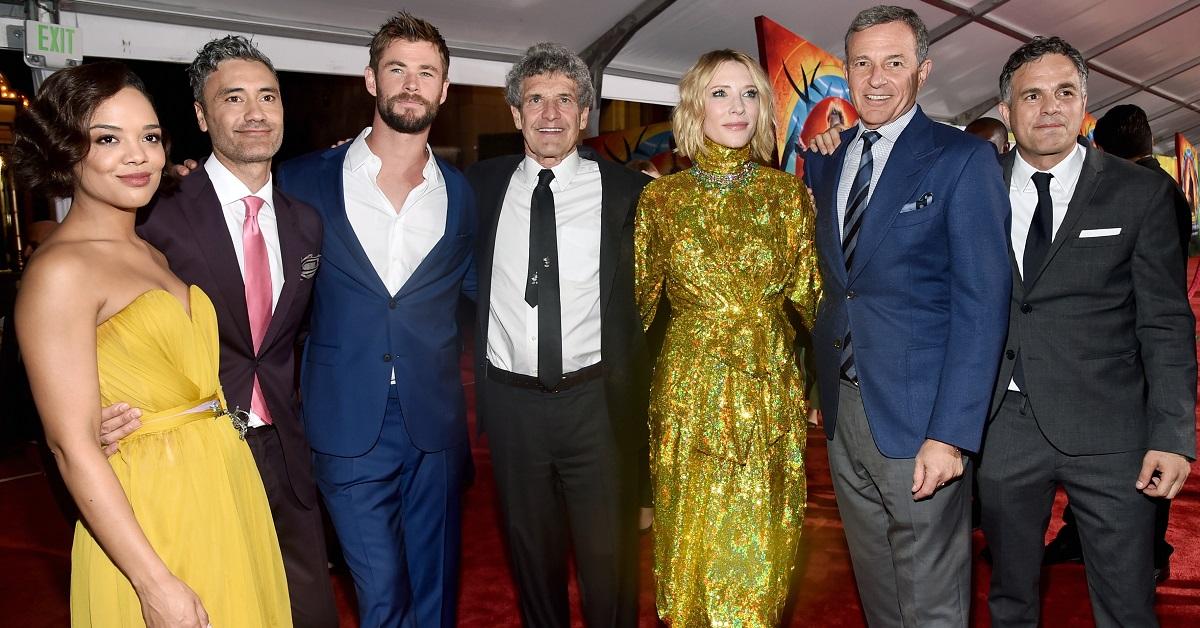 Article continues below advertisement
In part because of the significant height difference between the two, the picture got turned into a meme almost immediately. Most of the memes highlight the height difference as well as the difference in physical appearance. Taika looks relatively normal and a little disheveled, and Cate looks totally in control and immensely powerful.
The meme is about an imbalanced power dynamic between a man and a woman.
Often, the memes are about a dynamic between a husband and wife or mother and son, with the man in the relationship being in a position of weakness and the woman in a position of strength.
Article continues below advertisement
Other times, the memes became more of a meta reference to their own existence.
Article continues below advertisement
Taika explained the memes in his 'Wired' interview.
In the Wired video, Taika initially seems confused about the reference to the meme but eventually recalls seeing versions of it himself.
"Oh, when I'm showing her something on an iPad and people are like, 'When your wife gets home and you're like look what my score was on Wordle,'" he recalled after an initial bout of confusion. "OK, yeah. I've seen it. It was actually, it was exactly like that on set."
Article continues below advertisement
"I was like, 'This is how it's going to be and I want you to do this and that's going to look really cool. 'Cause you're gonna have a giant wolf and a zombie army.' She's like, 'I could've taken last year off,'" Taika explained.
Clearly, the meme was even influential enough to make it up to Taika, and now we know that he feels generally positive about it.
We don't yet know how Cate might react to the meme, but she doesn't seem like the kind of celebrity who spends more time than is needed on Twitter. If she's seen the meme, she might not have anything much to say about it. As one of the most famous and enduring actresses of her generation, Cate has more than earned her status as a legend. Thankfully, this meme only seems to reinforce that status and suggest that Cate is the kind of legend who has to deal with peons like Taika.