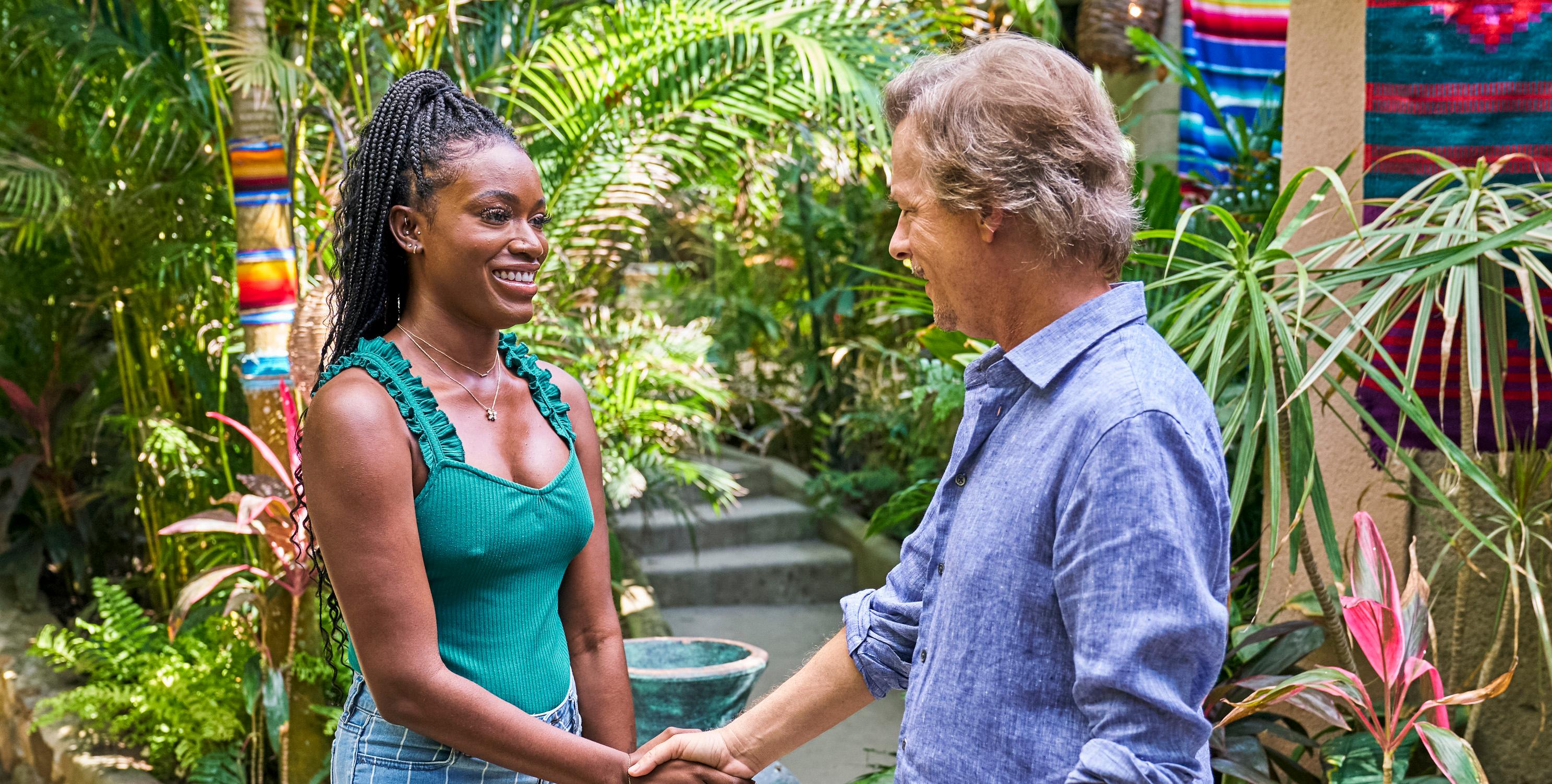 Tahzjuan Definitely Does Create a "Tahznado" on 'Bachelor in Paradise' and We're Here for It
Spoiler Alert: This article contains spoilers for Bachelor in Paradise.
Many of us were surprised when Tahzjuan Hawkins strutted onto the beach for Bachelor in Paradise 2021. We didn't know too much about her, but the last time we saw her on the beach in 2019, she left quickly. In case you forgot, she was so overwhelmed by the heat of the beach she wasn't even concerned with finding love.
Article continues below advertisement
Now, Taj is back on Bachelor in Paradise, and this time, she's sticking around. She hits it off early on with Tre from Katie's season of The Bachelorette, but when Riley walks onto the beach, she does a complete 180. We see some of the old Taj come out as she exclaims that when Riley takes Maurissa on a date that the beach is going to get a "Tahznado." But who is Tahzjuan in the outside world?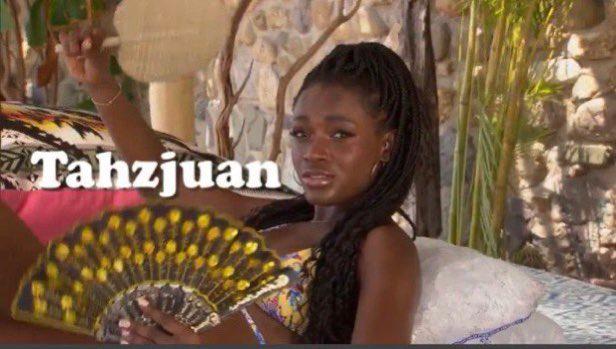 Article continues below advertisement
Tahzjuan Hawkins is the most memeable person on 'Bachelor in Paradise.'
People are loving Tahzjuan, and we are so grateful she decided to come back to Paradise. She is basically terrified of nature and always has a fan. Maybe producers are taking extra steps to make sure she doesn't pass out, but she is hilarious.
In a talk with Tre, she freaks out when a big bug comes near her, and he stoically saves her from it. And in the interview room, she literally jumps on top of the chair when she sees a little crab, and fans are loving it.
Article continues below advertisement
One person tweeted, "​​Tammy and Tahzjuan are absolutely the most relatable girls here and I love them both so much and if anyone hurts them I will fight them," and a lot of people seem to agree. Another person tweeted, "Everyone say thank you to Tahzjuan for constantly entertaining us and carrying this season on her back," so we definitely hope that she sticks around.
Article continues below advertisement
Outside of 'Bachelor in Paradise,' Tahzjuan is a realtor and a consultant.
According to her Instagram, Tahzjuan is currently a realtor for Real in Denver, Colo. On her LinkedIn, she's also a consultant for HyperTattoo, and in the past, she worked for Lyft as an Account Manager.
So unlike many of her peers, Tahzjuan is definitely a working girl. In the past couple of years, she hasn't even posted too much on Instagram, so although she is part of the Bachelor network, she doesn't seem to be pursuing the influencer lifestyle.
Article continues below advertisement
However, that could change with her newfound popularity on the current season of Bachelor in Paradise. It just comes down to the fact that Tahzjuan is real! We would also jump up if there was a crab coming towards us, and we love how she wears her heart on her sleeve. It does seem like she loves to travel, but we're guessing she's probably not going on adventure hikes.
Article continues below advertisement
How far does Tahzjuan get on 'Bachelor in Paradise'?
As of now, things seem pretty solid with Tahzjuan and Tre. When they talk the night that Riley is on a date, they come to a new consensus, and Tahzjuan asks her new crab friend if she should give Tre another chance, so she does. The two of them share a kiss and seem to be on the same page about continuing forward in their relationship.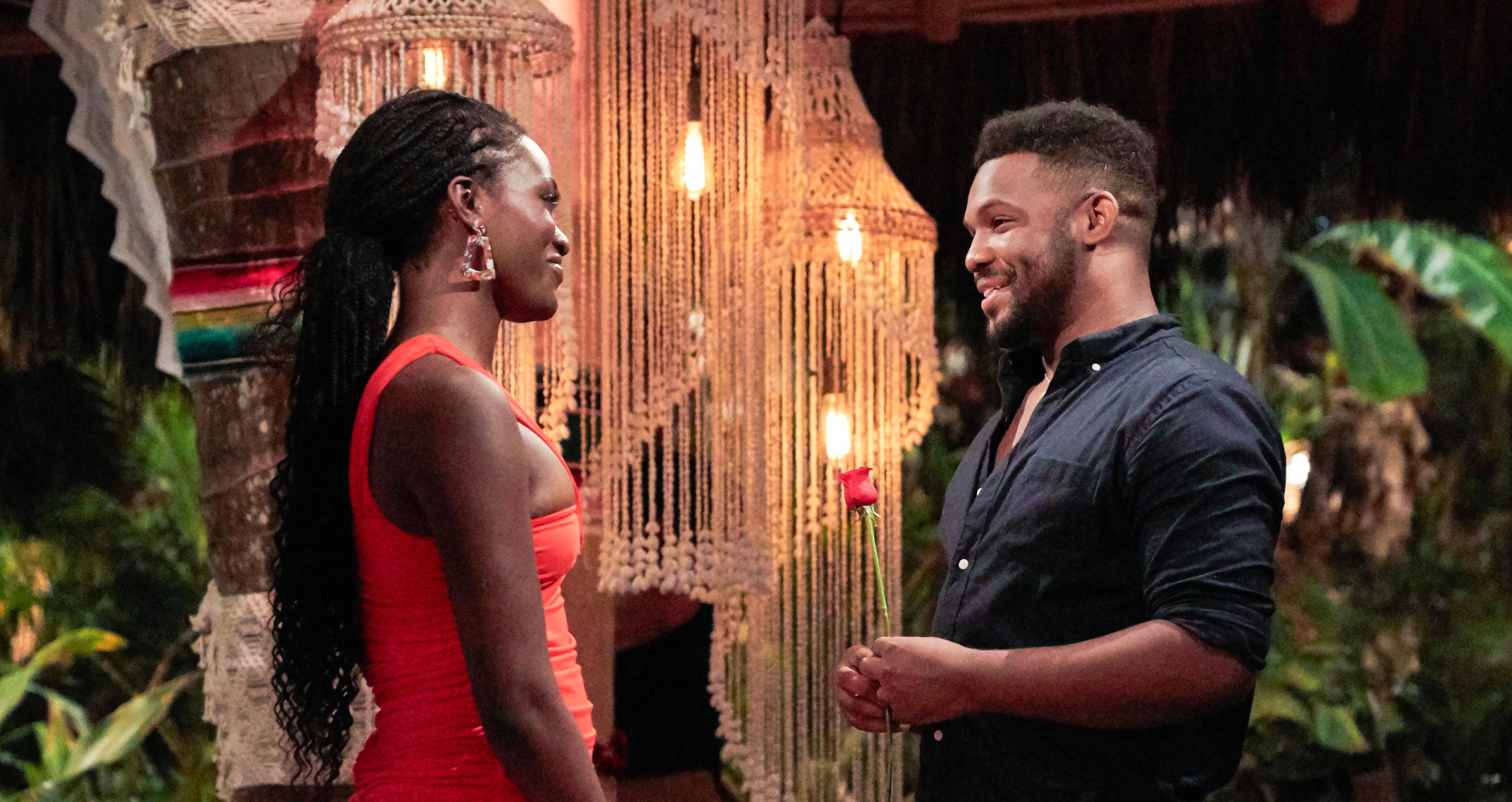 Article continues below advertisement
However, according to Reality Steve, we won't have much longer to enjoy Tahzjuan, although he does agree that she is "a gem." He shares, "This time it's like she narrated the damn episode last night, which was classic." But then he reveals, "Too bad she doesn't last long. What I was told and what's in the spoilers is that she eliminates herself."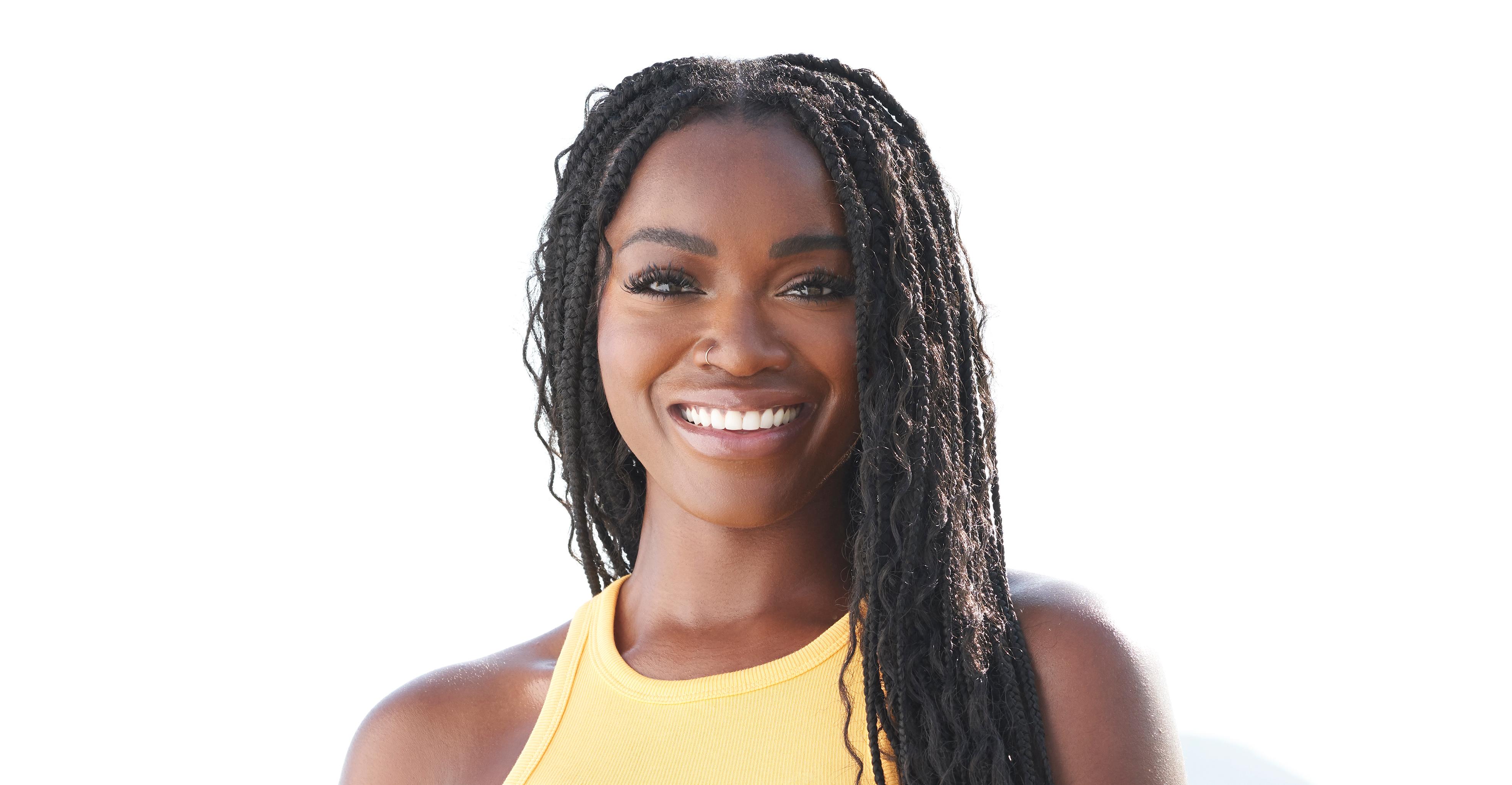 According to him, she self-eliminates before the second rose ceremony, but that might be the second ceremony in which men have the roses. So we're hoping we have at least one more rose ceremony with Tahzjuan.
We also don't know why she self-eliminates, but it would be much more satisfying if it's because of the heat and the wilderness instead of her relationship with Tre since they seem to be a pretty good match.
Tune in to new episodes of Bachelor in Paradise every Monday and Tuesday at 8 p.m. EST on ABC.