Tre Cooper's Uncle Went on a Date with Tahzjuan Hawkins Before 'Bachelor in Paradise' Season 7
Tre Cooper's Uncle got a lot of attention during the 'Bachelor in Paradise' Season 7 premiere, as it was revealed that he went on a date with Tahzjuan Hawkins.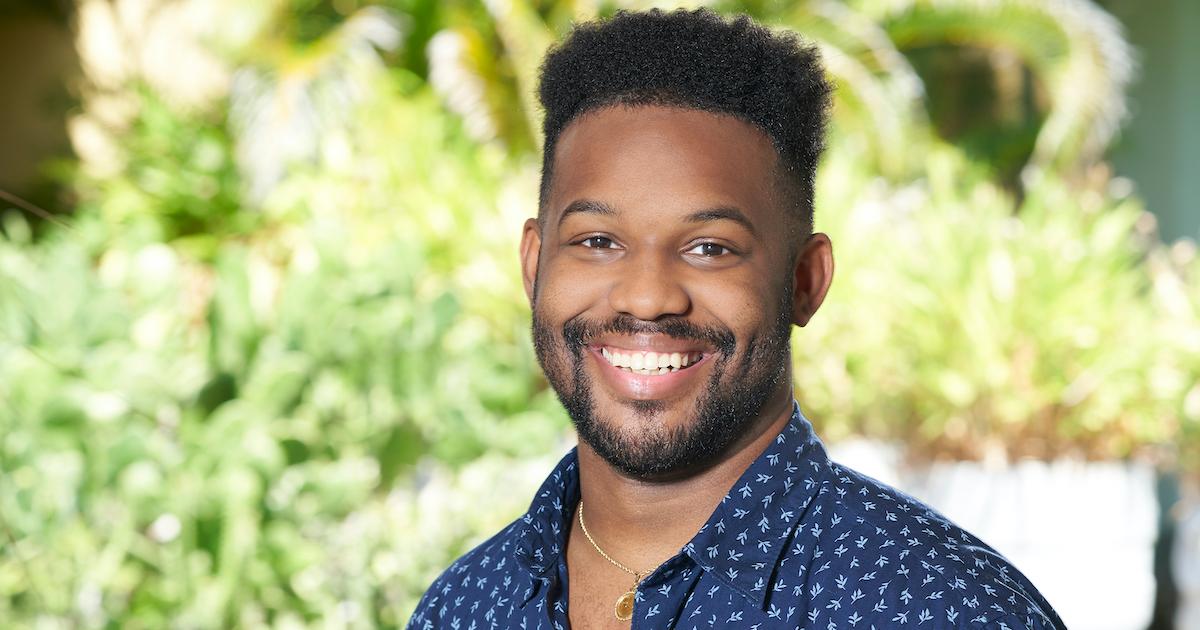 There's always a love triangle that forms during any given season of Bachelor in Paradise, but it's rare for it to include someone who is not even on the beach. During the Season 7 premiere of the hit ABC reality series, returning star Tahzjuan Hawkins (who first appeared on Colton Underwood's season of The Bachelor) immediately formed a connection with Katie Thurston's ex, Tre Cooper.
Article continues below advertisement
Though neither could deny that there was a spark, there was one awkward hurdle that the two had to get over: Tahzjuan previously went on a date with Tre's uncle.
The revelation shocked fans and a few of the other Bachelor in Paradise contestants, and many now have questions about who Tre's uncle, Anthony Cooper, is.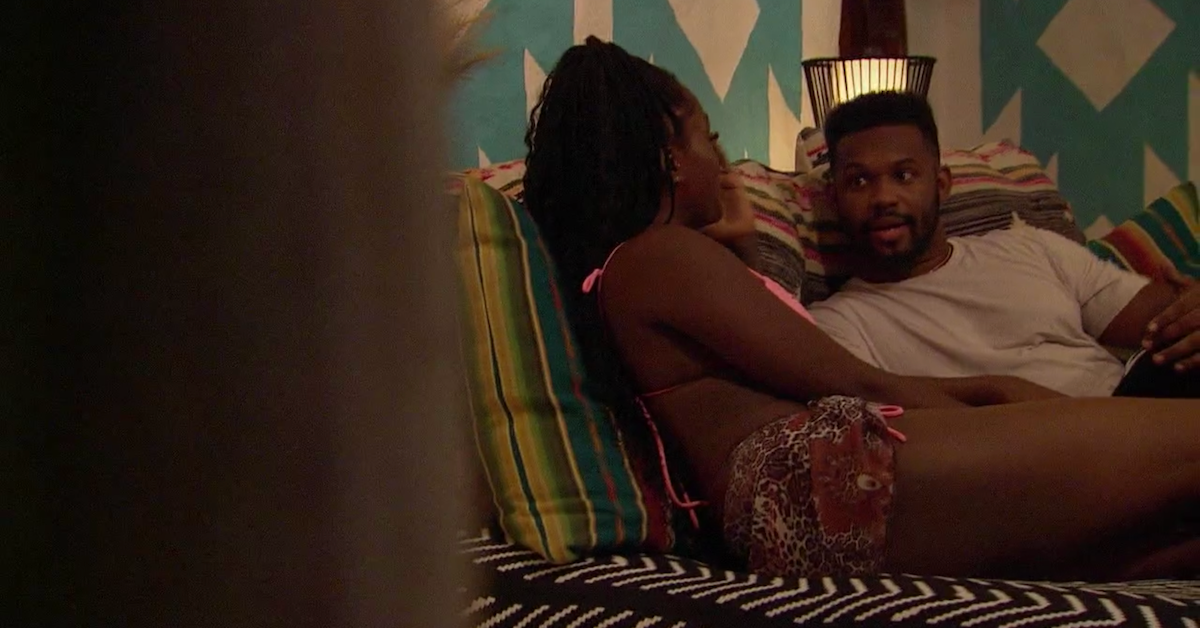 Article continues below advertisement
Tahzjuan Hawkins went on a date with Tre Cooper's uncle before 'Bachelor in Paradise.'
While some of the Bachelor in Paradise contestants had met one another before hitting the beach together, Tahzjuan had a very unique connection to Tre.
"Yeah, so I know Tre because I went on a date with his uncle," Tahzjuan revealed in a confessional during the Season 7 premiere. "I don't think he knows."
The realtor then shared that she met Tre's family member on a dating app, and that the two had kissed.
"It's tough for me, because that's my blood relative, obviously," Tre later explained in his own interview. "That's my mom's brother."
Though Tre and Tahzjuan felt uncomfortable at first by their connection to his uncle, they were one of the first duos to kiss on Season 7.
The new couple may be moving on from Tahzjuan's pre-show date, but fans certainly were not ready to let it go. Following the episode, Tre gave viewers what they wanted, and he shared more details about his uncle on Twitter.
Article continues below advertisement
Tre Cooper's uncle, Anthony Cooper, is a doctor.
After Tahzjuan's revelation, many viewers, understandably, had questions about Tre's uncle. A few days after the episode aired, the Atlanta resident posted a photo of his uncle, Anthony, on Twitter.
"Too busy w work rn to think of a clever way to do this, so I'm just gonna drop this here and dip," he wrote on Aug. 18. "To those who care, meet Uncle Anthony."
Article continues below advertisement
The picture threw some fans for a loop, and Tre later shared his uncle's Instagram handle so interested viewers could find out more about him. The Bachelorette alum's uncle is a physician and a father, and his page features many selfies (including a few shirtless ones).
While Anthony has yet to comment on his inclusion in the Bachelor in Paradise premiere, his nephew isn't concerned at all about a potential love triangle for Tahzjuan's heart.
"This was never a competition, that's my blood," Tre tweeted. "A win for him IS a win for me, and vice versa."
Though Tahzjuan's link to Anthony may have made things a bit tricky at first for her and Tre, she's now embracing it.
Article continues below advertisement
She added "& went on a date with Tre's Uncle" to her Instagram bio. It remains to be seen if Tre and Tahzjuan's relationship will continue to flourish throughout Paradise — and if they will get serious enough to attend any awkward family gatherings together in the future.
Bachelor in Paradise airs on Mondays and Tuesdays at 8 p.m. ET on ABC.