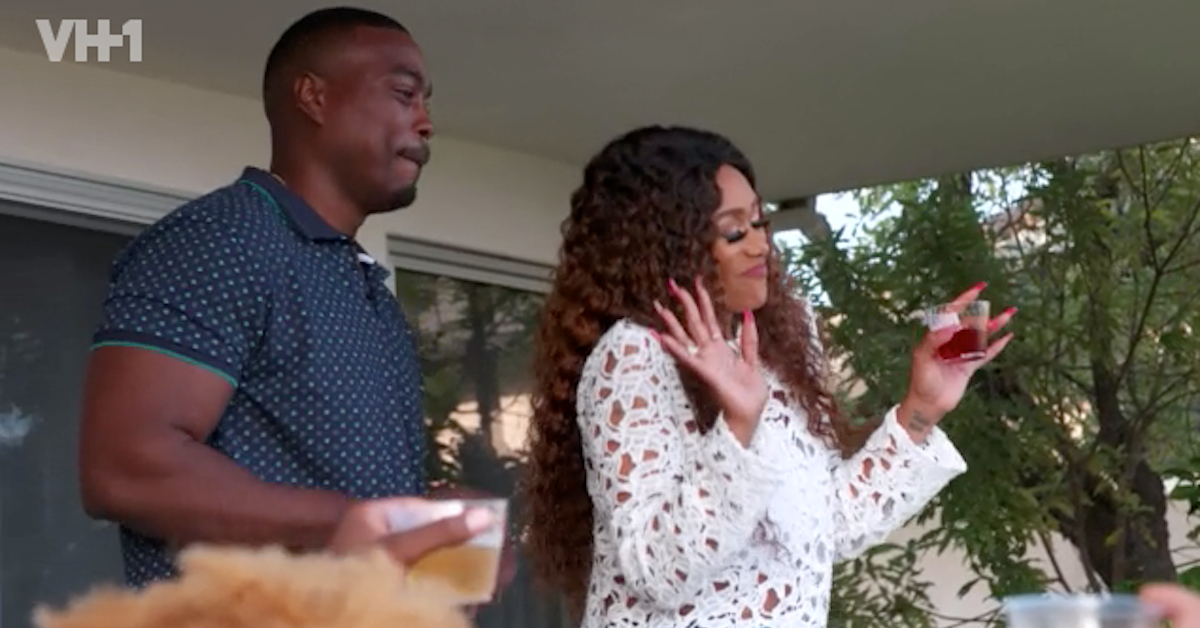 Tami Roman's Got a Lot on Her Plate Following 'Basketball Wives'
That's a wrap for Tami Roman, who devastated fans when she announced that Season 8's finale would mark her last appearance on Basketball Wives.
Article continues below advertisement
But why is Tami quitting Basketball Wives? Here's what we know.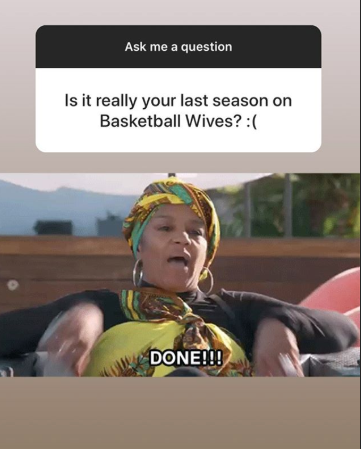 Article continues below advertisement
Fans were disappointed when Tami announced her departure from Basketball Wives.
On August 2, Tami shared an Instagram post with fans that she captioned, "That's a wrap last one #BitterSweet so appreciative & thankful for the last 9 yrs! Dear God, it's me, Tami again... what you got for me?"
She sent that same message out to her Twitter fans, because who can keep up with social media these days, and the comments of love and support started pouring in. "It's a wrap for me too sis," wrote one Instagram user. "Won't be watching after you are gone. Majority of the [cast] just too fake for me."
Article continues below advertisement
Another wrote, "Please don't leave. You're one of the reasons I watch. I love your realness, it's so refreshing to see and rare. Now I'll have a reason not to see Evil Evelyn's face. Wherever you go, I'll follow."
Even celebrities like Jasmine Masters chimed in to say "Congrats on your new life" and wish Tami all the best in the future.
Tami's departure has been a long time coming.
Before the current Season 8 of Basketball Wives came out, Tami was busying herself with other ventures, which we'll get to in a second.
Article continues below advertisement
And while Basketball Wives' Season 8 return was announced back in January, it took Tami a bit longer to announce whether she would be jumping on board. "You know, I actually loved doing Basketball Wives," she told Entertainment Tonight around that time. "I'm just in a place right now where it's about protecting my energy and my space and my zen."
Article continues below advertisement
She continued, "I have to protect it. And so, even within the Basketball Wives world, if I were to go back, certain changes would have to be made for me to be comfortable in that environment. But we're still in talks. I don't necessarily know if I'll return, but we are talking about how everybody can be comfortable in that environment."
A few months later, at March 30th's NAACP Image Awards, she revealed to The Shade Room that she was forced to return due to her contract. Yikes! "Sometimes contracts hold you to certain situations," she said, "and I actually love filming Basketball Wives. I just had to make sure that it was in an environment that I would be comfortable in. They kinda promised me that, and so, contractually, I'm back."
Article continues below advertisement
Tami quits Basketball Wives for good — but what will she do now? 
While most of the people who slipped into Tami's mentions were loving fans, the star also had to ward off some negativity from Basketball Wives fans who aren't the least bit sad to see her go, or posited that she had just stayed on for money.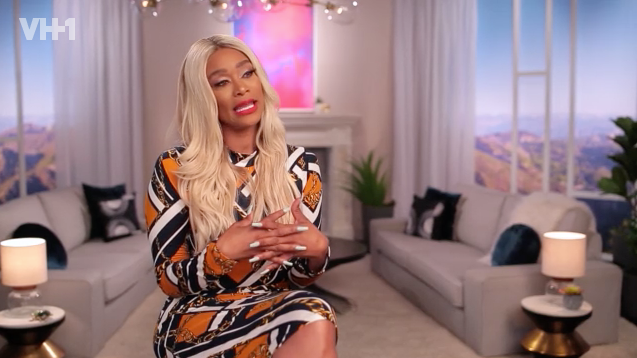 Article continues below advertisement
To them, Tami says, "Please don't @ me in ... negative conversations. I'm definitely not interested." Neither are we, honestly, and to those haters who think that she's just on the VH1 show to cash a check, let's go over all the reasons why we don't think she's concerned about the reality show money.
After getting her start on The Real World in 1992 and hosting MTV Beach House in 1993, her acting career took off when she booked several regular TV roles on Summerland; Sex, Love & Secrets; Moonlight (the vampire show, not the movie), and Sabrina, the Teenage Witch.
Article continues below advertisement
She also appeared in independent films like MacArthur Park, Hair Show, The Last Stand, and Something Like Business, and while she was hustling on Basketball Wives over the last nine years, she's also managed to keep her independent acting career afloat. What's more, she's also started delving into music and comedy.
Before her departure from Basketball Wives, Tami is set to introduce the world to her British alter-ego, musical star Tatiana Trill. She also executive produces, writes and acts in Bonnet Chronicles, a hilarious mini-web series that you'll definitely want to start following.
We wish all the best to Tami in all of her upcoming ventures. Plus, we're not letting go of hope that she and Reggie might get their own VH1 spinoff.
Good luck on whatever awaits, Tami! We'll miss you.
Basketball Wives airs Wednesdays at 8 p.m. on VH1.