Who Is Social Media Star Tana Mongeau Dating in 2023? As Usual, the Answer Is Fuzzy
YouTuber, social media influencer, and "Dizzy" entrepreneur Tana Mongeau has a messy romantic history. Who is she dating now?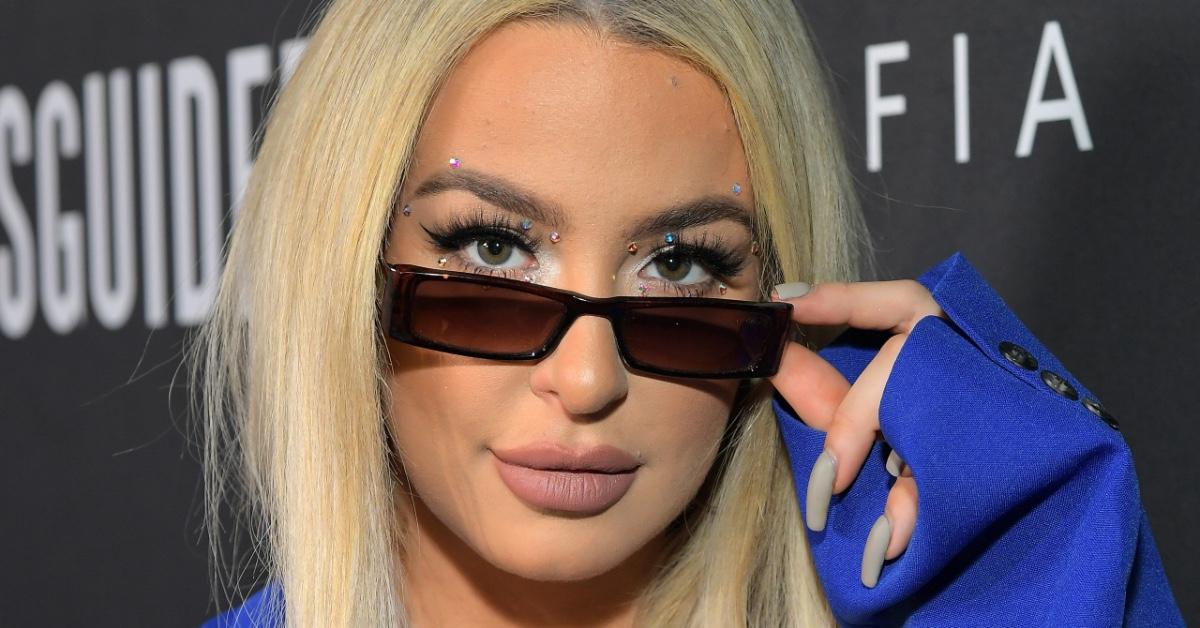 Those familiar with social media star Tana Mongeau know she's faced romantic rollercoasters aplenty. After many exes and even a failed "marriage" to Jake Paul, dating rumors surrounding the storytime influencer continue to swirl.
So, who is Tana Mongeau dating in 2023? The answer is a bit fuzzy.
Article continues below advertisement
Tana Mongeau was linked to an up-and-coming rapper in 2021.
Fans had been speculating the identity of Tana's boyfriend for months after a series of posts to her Instagram included pictures of his hands or back. In one cheeky post, she tagged the mystery man as @you.thought.hoe, with a photo of his back to the camera kissing her.
She later posted another photo with the mystery man's hand in the post, further sparking rumors and speculation.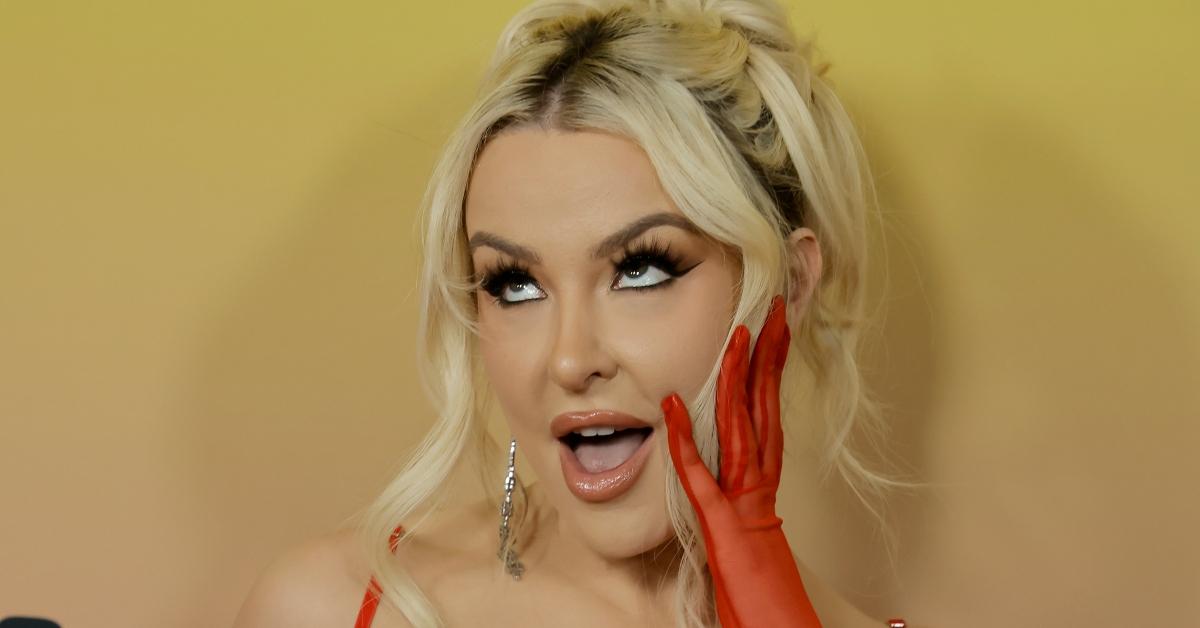 Article continues below advertisement
It didn't take fans long to add up that the person who had been spending so much time with Tana was Chris Miles, a rapper and former America's Got Talent contestant from Long Island, NY.
The couple went internet-official on July 8, 2021, when Tana gleefully tweeted their relationship status.
"I HAVE A BOYFRIENDDDDDDD. 7-7-2021. I LOVE U 4 ETERNITY, @RealChrisMiles," she gushed.
Chris responded with his sweet note, quoting her tweet and saying, "I don't want anybody else bye. I love this girl more than anything."
Article continues below advertisement
Who is Chris Miles?
Chris Miles has been in the music industry since 2012 when he put out his first mixtape, "I Am Me." The rapper is signed to independent music label T3 Music Group, which also produces musician and social media star Jacob Satorius.
Since 2012, Chris has put out five more mixtapes and one EP, with his first studio album "Nothing Matters Anymore" released in 2020.
Sadly, it wasn't long before Tana and Chris called it quits. In October 2021, Tana released a TikTok video (which has since been deleted) saying "our past allows us to accept the love we think we deserve but we can grow from it," per Seventeen.
She also posted several worrisome tweets, one saying "i know ur hurting too it breaks me," and another saying "wanna b healthy i'm done :)."
Article continues below advertisement
When Chris wrote on his Instagram Stories "hmu im single," Tana shot back, writing "the definition of cruelty. u never loved me. no more toxic public sh*t for me ever again."
Well, we're not so sure about that, as Tana posted a February 2023 TikTok alongside former Vlog Squad member, Jeff Wittek. (She loves to publicly stir the pot.)
Article continues below advertisement
Tana Mongeau and Jeff Wittek have what appears to be a flirty friendship.
"When he's trying to give me a dirty look but that eye doesn't work," Tana captioned the TikTok showcasing the two sitting beside each other.
For those who don't know, YouTuber Jeff Wittek was severely injured during a June 2020 stunt gone wrong. Jeff "suffered serious injuries to his face and skull after he was swung on a rope tied to an excavator operated by [David] Dobrik. Footage of the incident was later posted to YouTube in April 2021," E! News wrote of the near-fatal incident.
The playful video (yes, Jeff can take a joke) spawned rumors instantly, as many fans are predicting that the two will date.
"I'm so sorry I literally can't stop envisioning this relationship. it'll happen," TikTok user @sapphireisgolden commented. Meanwhile, TikTok user @yeseniaa008 wrote, "You guys are end game. I said what I said."
Article continues below advertisement
But this isn't the first time the two have sparked dating rumors. In November 2021, Jeff posted a YouTube video titled "THE TRUTH ABOUT MY RELATIONSHIP WITH TANA MONGEAU," and one in September 2022 titled "WE MADE IT OFFICIAL." Heck, in October 2022, the two influencers even got tattoos of each other's initials.
Then again, in a late January 2023 Instagram post, Tana got less flirty and more vulnerable, showing gratitude for her close friends, specifically Jeff.
Article continues below advertisement
"Seeing Jeff have to go through so much CONSTANTLY is a very tangible and inspiring reminder of how lucky we are to have our health, true friends, and a good perspective on life," she captioned the array of photos. "I don't know how he does it. I'm so grateful to have been able to mesh our friend groups and have so much fun on and OFF camera together — and have people who are truly there for you when life gets rough and to make you laugh. It's rare in this world, and especially in this industry."
As for where the dating joke begins and ends, it's hard to tell with these two jokesters. They obviously have chemistry, but perhaps they're truly just pals. Pals who flirt, of course.