Target Added Anti-Theft Sensors to Carts and It Backfired Hilariously
A TikToker recorded a gaggle of Target customers who were shocked to learn the hard way that the chain's installed stop sensors on its shopping carts.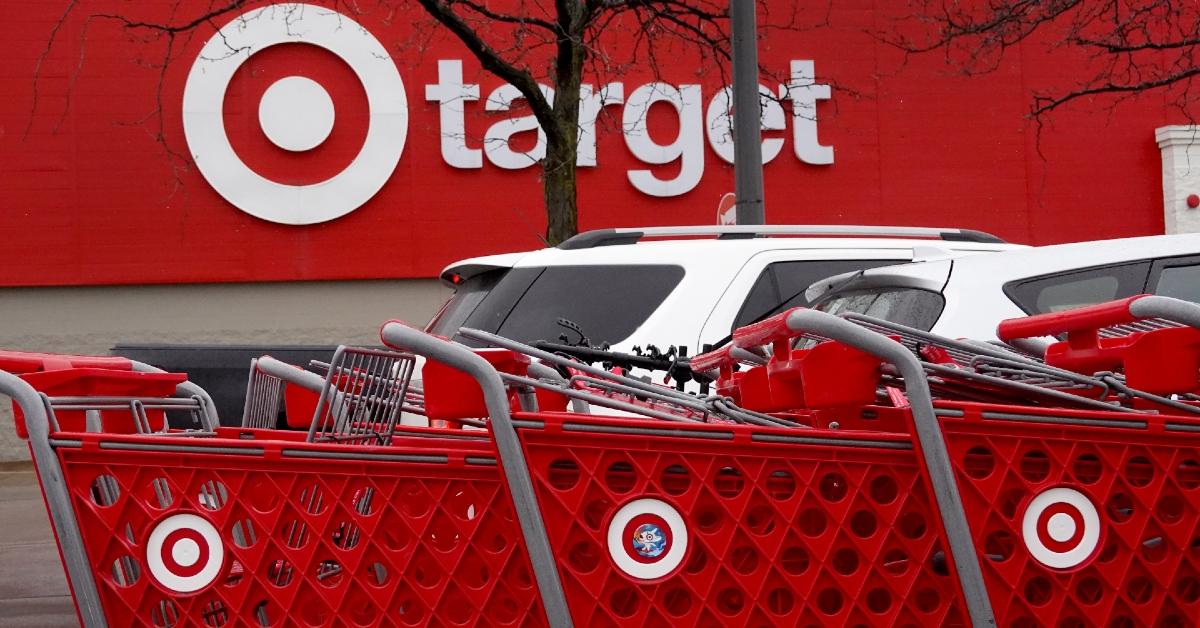 It's a phenomenon that's prevalent all over America. A consistent fixture no matter which neighborhood in which part of the country you're in: the lone Target shopping cart.
You could be heading back home with a Jets Pizz on Hurstbourne Parkway in Louisville, Ky., grabbing a Boba Tea in Clifton, N.J., or dodging torn tires on a road in Houston, Tx., and you'll probably spot one of the red carts just chilling on a sidewalk somewhere.
Article continues below advertisement
The massively popular retail chain, however, is apparently implementing anti-theft technology in shopping carts designed to keep them operating within the perimeter of the store. And while it appears that this technology has been around for quite some time, there are some locations just getting carts equipped with this security feature now.
Something that TikToker Taylor Ann (@taylormadesince1993) gleefully shared evidence of as she sat outside a Target location and recorded people's reactions to seeing their carts stop midway through using them. Her clip quickly went viral, garnering over 450,000 likes and nearly 15,000 shares on the popular social media platform.
Article continues below advertisement
In the video, Taylor says, "You probably don't know this because it's clearly a brand new thing, but Target has installed sensors on the carts which make it so the carts cannot go outside a certain parameter of Target."
Article continues below advertisement

She continued, "So we've been sitting outside Target recording people have the same realization that we just had and this is great." She then begins to narrate over folks becoming shocked to see that their carts are no longer moving, providing a sports game style play-by-play of the situation.
Article continues below advertisement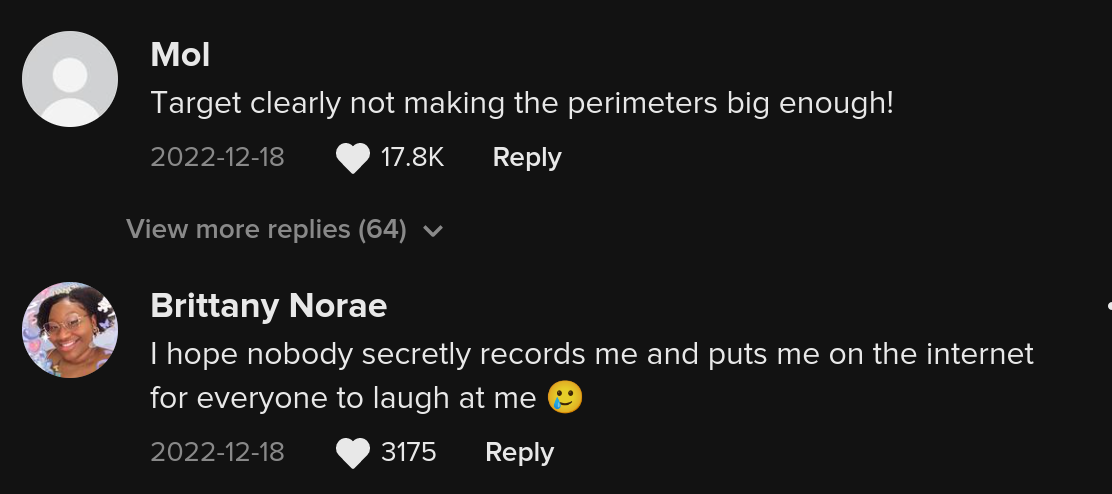 "Ope here we go, skiirrrt, it's done. Lady's like, what's going on? I don't understand my cart won't move anymore. Must be my tire, let's mess around with it. OK, maybe if I drag it this way — nope we're gonna get a different cart she says that must work. Nope it surely does not."
Article continues below advertisement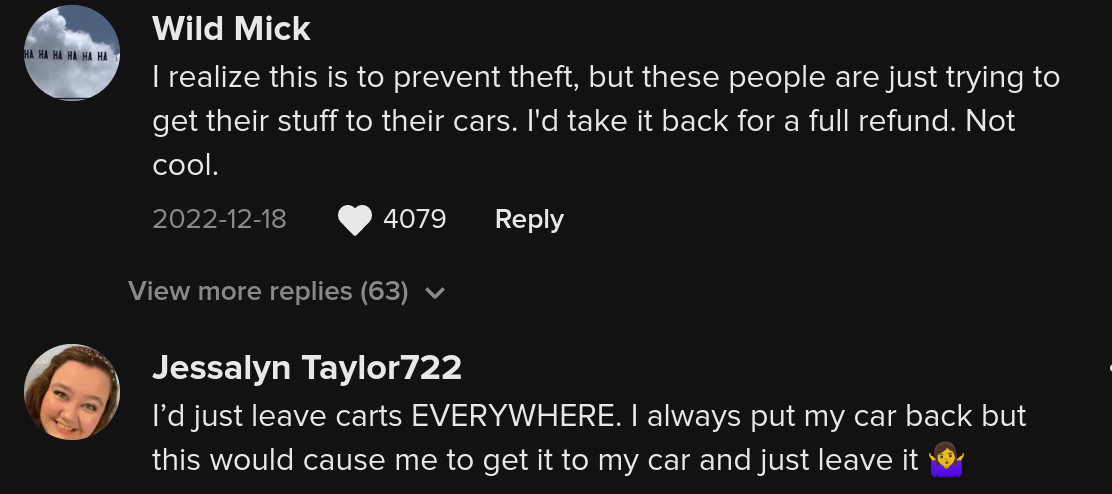 Taylor continues, "Once when these carts lock up, they're done." She then follows another man in the video who is dragging the cart around successfully out of the perimeter of Target, but is able to do so by lifting the front of it up as the locking mechanism doesn't appear to affect the cart's back wheels.
Article continues below advertisement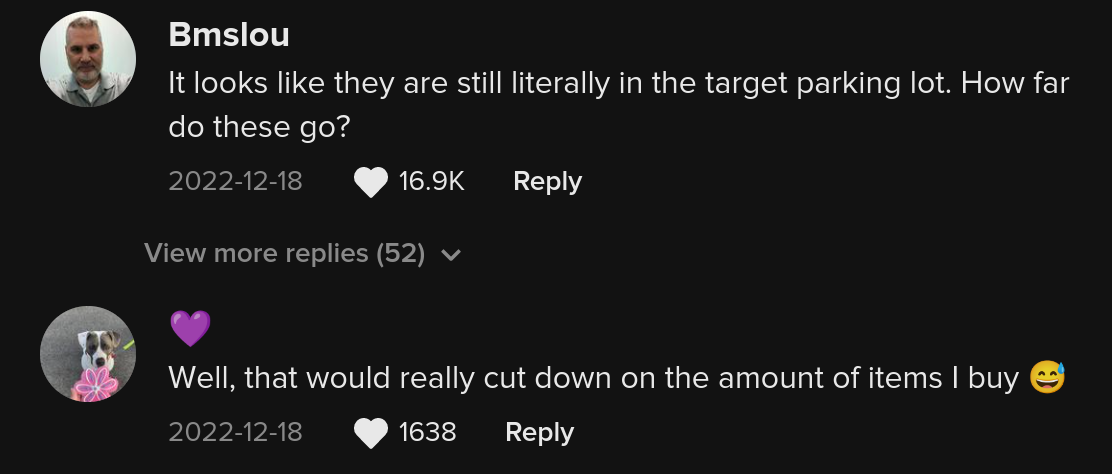 "This guy has the master plan he says pull it from the front and it goes which he's right so there's your trick if you don't know. Let's see what else we got, oh back to this lady she does the bunny trick, push go, push go. Little bits at a time. She's getting it. I'm sorry to do this to you but this is so funny."
Article continues below advertisement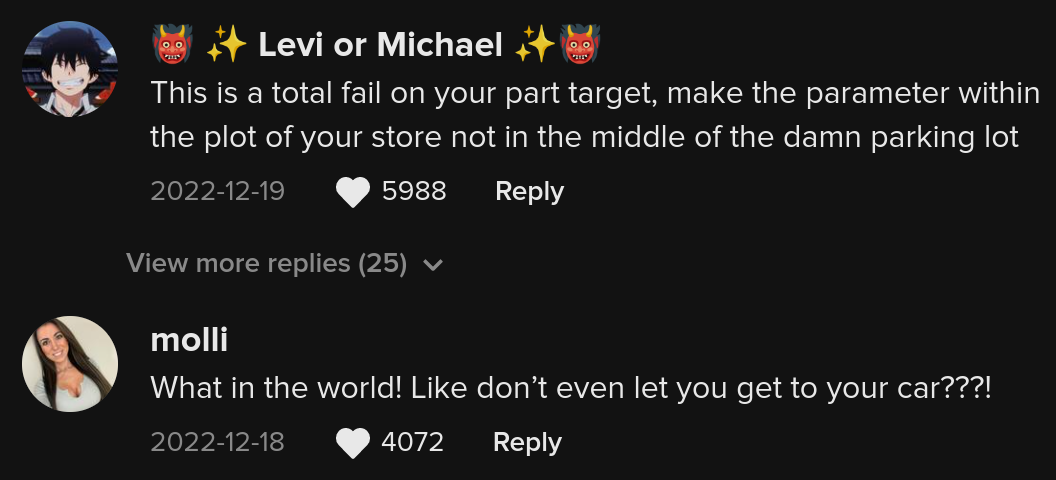 Taylor records other customers, a group of three women who are also surprised to see the cart suddenly stop. The same happens to a women who transfers all of her products from one cart to another, thinking it would solve the problem, only to see that there is no way she's going to be able to leave that area of the parking lot with a cart.
Article continues below advertisement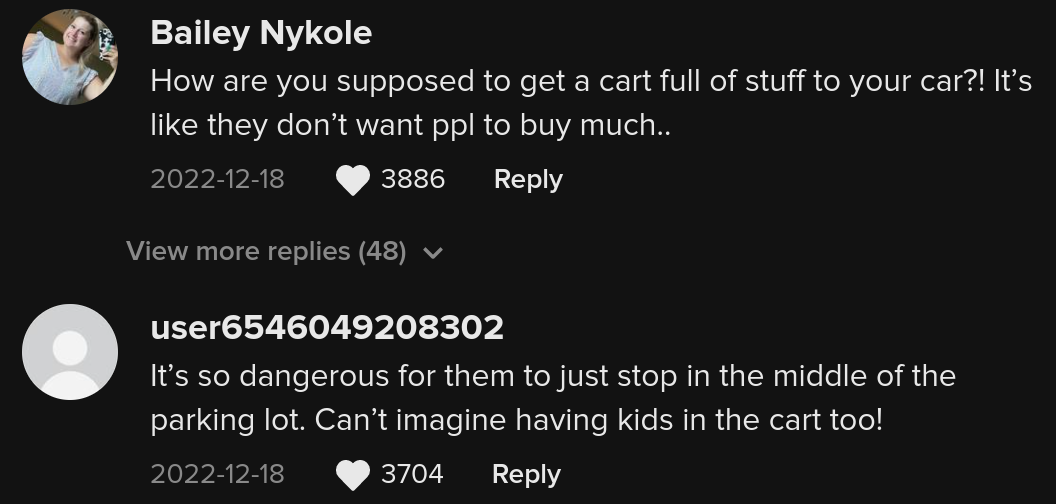 Commenters who saw the video thought it was pretty lame of the Target location to leave the set the end of the shopping cart operating area so close to the front of the store, as it seems like the majority of customers' cars were much further than the store allowed them to push their carts.
Article continues below advertisement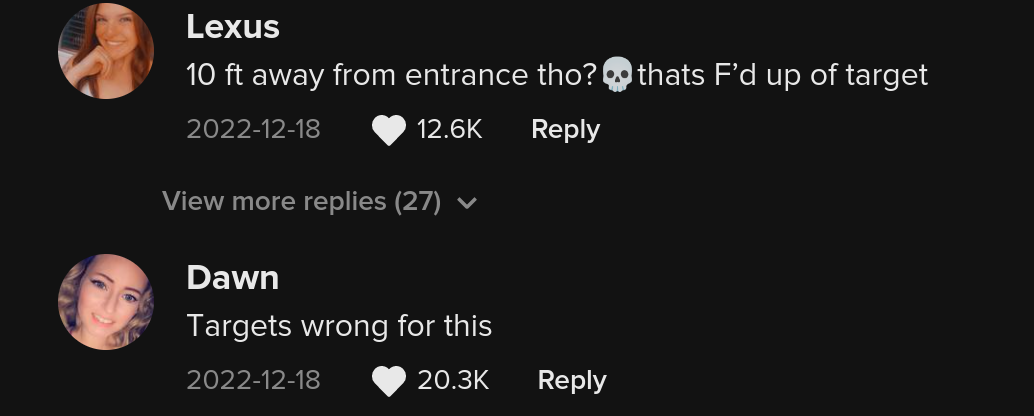 Have you ever come across this security measure while out shopping? Or did you just chalk it up to a shopping cart being old, or maybe wherever you shop is more forgiving when it comes to the distance its carts can travel?