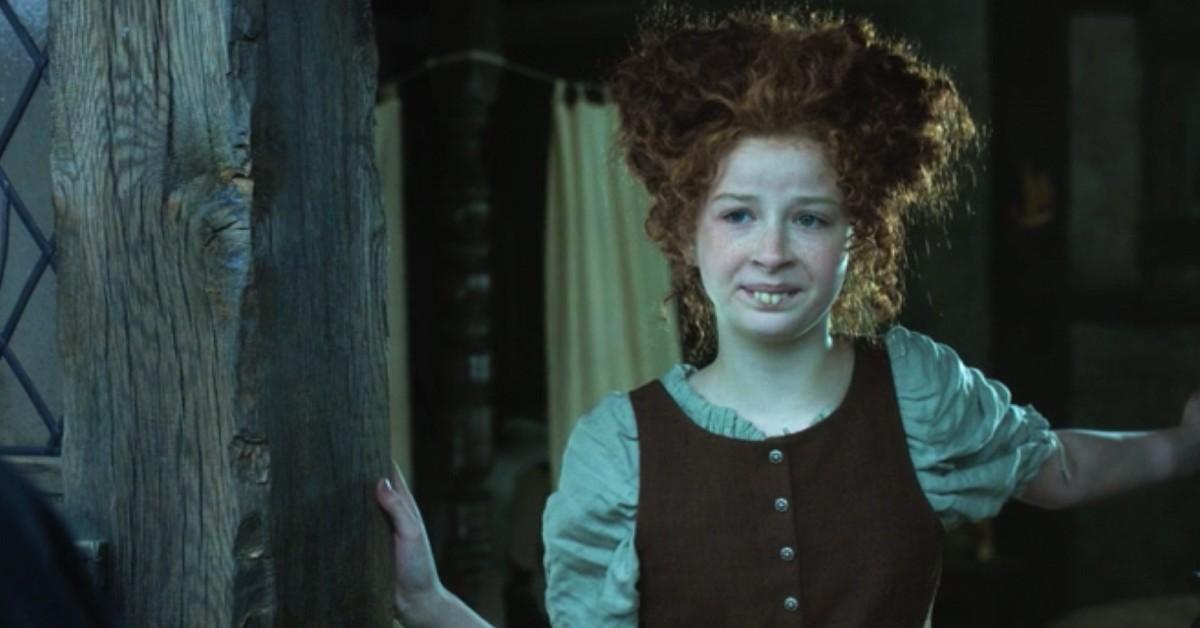 Taylor Henderson Seriously Understood Her Assignment in 'Hocus Pocus 2'
Literally everyone on the internet loves the talented actress who plays young Winnie Sanderson in 'Hocus Pocus 2'. Details on Taylor Henderson including her age.
One of our favorite things about Hocus Pocus 2 was the seriously on-point intro where we met younger versions of the iconic Sanderson sisters.
Young Winnie was positively bereft when she found out Reverend Traske (Tony Hale) wanted to betroth her to the dolt John Pritchett.
Article continues below advertisement
To say that the actress playing young Winnie nailed it would be an understatement — Bette Midler must be so proud of her little mini-me.
So who plays young Winnie? Has she appeared in any other roles? Here's what we know.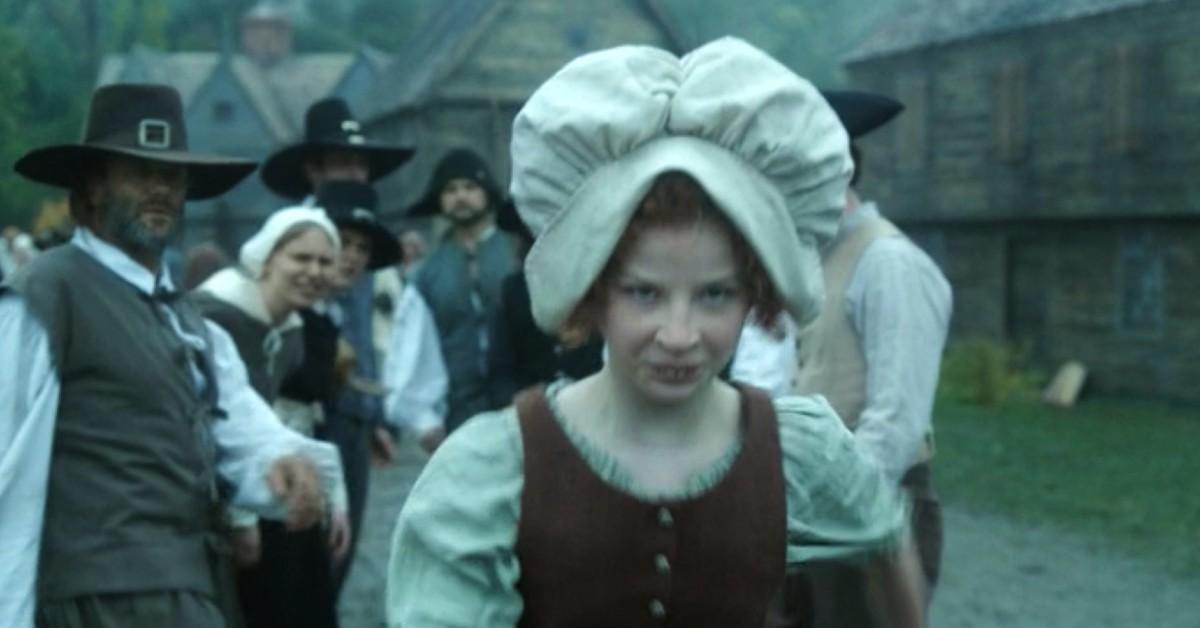 Article continues below advertisement
Who is Taylor Henderson? What was her age when she starred in 'Hocus Pocus 2'?
Young Winnie was portrayed by 15-year-old actress Taylor Henderson. The talented teen hails from Amarillo, TX, where she started acting in theater productions, before heading to San Antonio to star in the well-known musicals Fun Home and Matilda, per a report from KFDA.
The report quotes Jason Crespin, one of Taylor's first acting mentors from her time in Amarillo, who had this to say about the Hocus Pocus 2 star — "Other kids might be playing around, but she was by herself thinking about things like certain emotions and characteristics for her scenes. She would always ask really smart questions, too, that surprised me, for a kid her age."
Jason noted that Taylor was, "a determined kid."
Article continues below advertisement
Has Taylor been in any other films?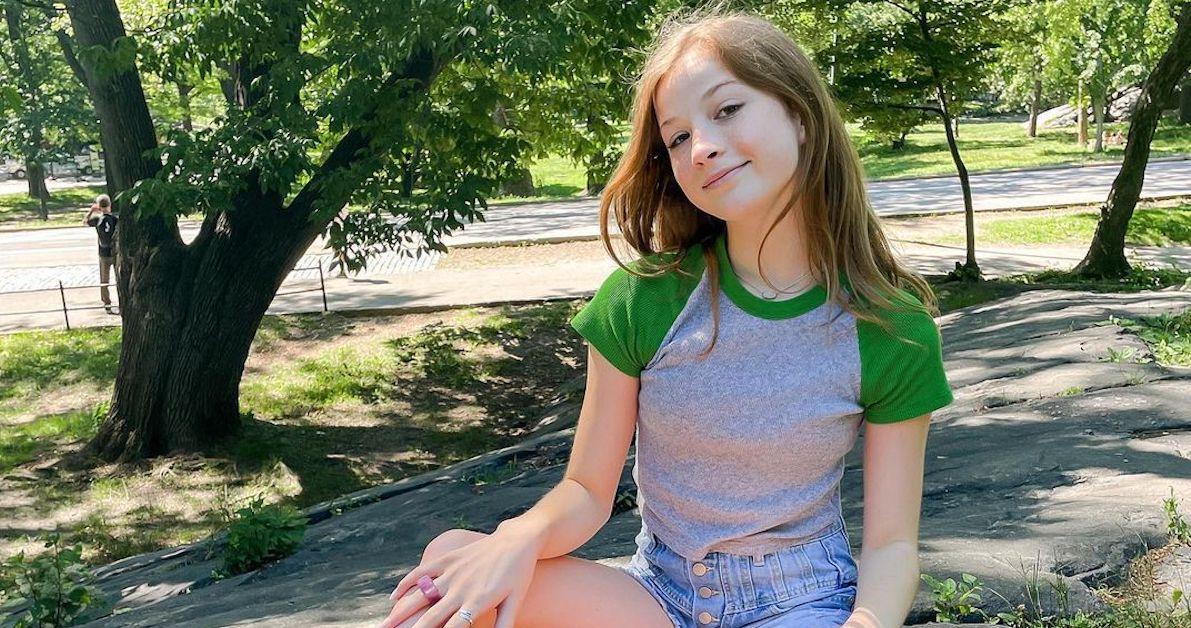 Taylor's first big-time role, if you will, was voicing the titular character in the Studio Ghibli computer-animated film, Earwig and the Witch. As the KFDA report notes, she was initially scheduled to make her off-Broadway debut in 2020, but then the COVID-19 pandemic happened and well — you know what happened next there. Everything was shut down, including theaters.
Thankfully, Taylor's role in Earwig and the Witch led her on to bigger and better opportunities — like a little highly-anticipated follow-up film to a '90s Halloween cult classic.
And yes — Taylor did get to meet Bette!
Article continues below advertisement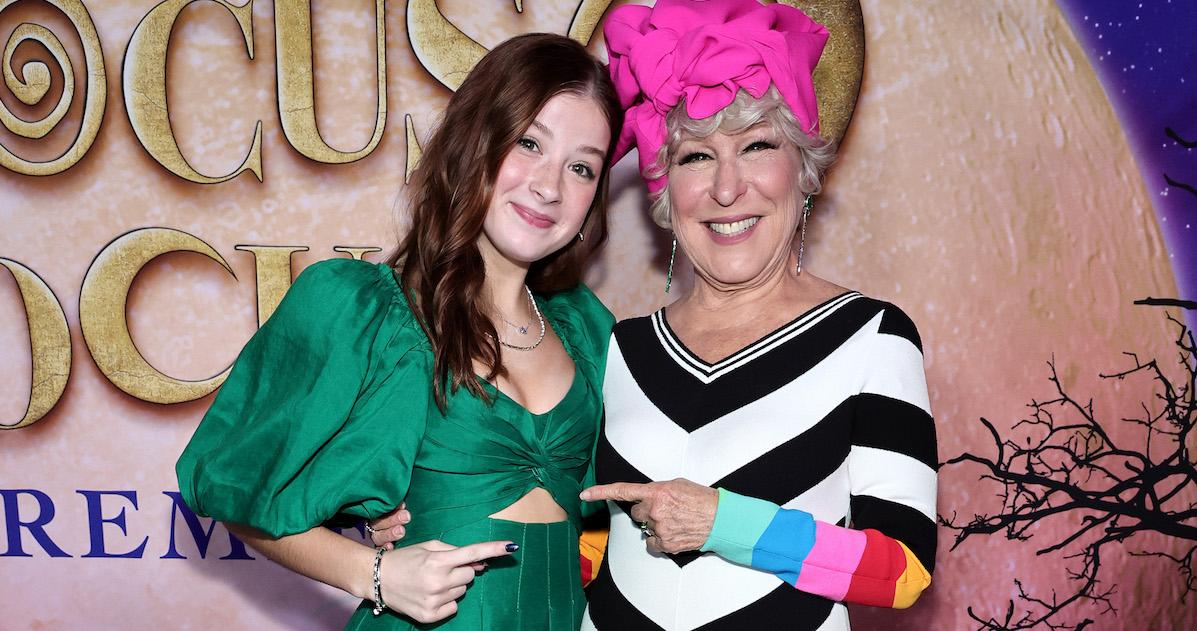 Taylor does in fact have an Instagram — you can follow her @taylorpaigehenderson for more wholesome Hocus Pocus 2 content. So does she have any other projects in the works?
It doesn't appear so at the moment after a look at her social media. However, did you know Taylor also sings herself? She truly is a mini Bette Midler in the making!
Article continues below advertisement
'Hocus Pocus' fans loved Taylor's take on the head Sanderson sister.
Although critical reviews have been mixed about Hocus Pocus 2, one thing has remained consistently beloved across the board: Taylor's portrayal of Winnie.
Article continues below advertisement
Taylor also has a Twitter, so we hope she's seeing all the Hocus Pocus love she's getting online! The actress posted a statement of gratitude on her Instagram stories, writing, "Thank you so much for all the young Winnie love – grateful and overwhelmed and wish I could respond to you all. Ty!!"
We're rooting for this young breakout star! Don't miss out on Taylor's hilarious performance as young Winnie in Hocus Pocus 2, now on Disney Plus.