"Jake Gyllenhaal" Trends on Twitter After Taylor Swift's Rerecording of "Red" Is Announced
It's been more than a decade since Taylor Swift and Jake Gyllenhaal broke up, but Swifties haven't forgotten. Why did they split?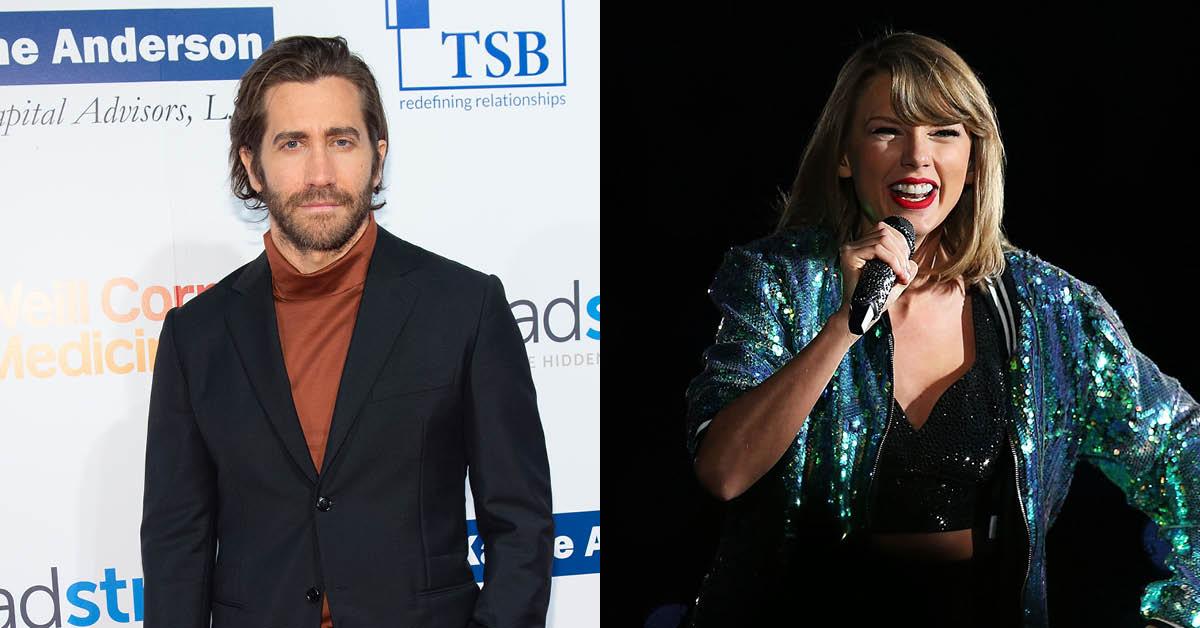 Swifties have long been waiting for news of the next rerecorded album Taylor Swift plans to drop next. While many believed she would be dropping "1989 (Taylor's Version)" next, the pop icon revealed online that she would actually be releasing the rerecording of her fourth studio album, "Red," this fall.
This album has largely reflected her brief relationship with actor Jake Gyllenhaal — and Swifties aren't ready to let him forget it just yet.
Article continues below advertisement
Why did Taylor Swift and Jake Gyllenhaal break up?
Taylor and Jake dated for a few months in late 2010, breaking it off at the beginning of the new year. This whirlwind relationship was the foundation for her song "All Too Well," a track that has become a cult favorite among Swifties.
The pair reportedly met through Gwyneth Paltrow, who set the two up at a dinner she held before they confirmed their relationship publicly.
Article continues below advertisement
The news was shocking when fans learned that the pair split, considering how serious they had gotten so quickly. According to the Huffington Post, Jake reportedly called it off due to the amount of press they were getting together.
"He said he wasn't feeling it anymore and was uncomfortable with all the attention they got," a source said, according to the outlet. "He also said he could feel the age difference."
At the time, Jake was 29 while Taylor was 21. Since their split, Jake's subsequent girlfriends have all been significantly younger than him. His most recent girlfriend, Jeanne Cadieu, is currently 22 to his 40.
Before Taylor and Jake split, he reportedly told another outlet that he wanted to take things slow. "It's going to be a long, slow burn for me. I'm not rushing into anything!" he said.
Article continues below advertisement
"Jake Gyllenhaal" started trending on Twitter after the rerecording of "Red" was announced.
While Taylor seems to have moved on from her relationship with Jake, her fans certainly haven't. Maybe it's due to the longevity of "All Too Well," or that fans have never really let go of many of Taylor's past relationships, but Jake's social media profiles are often filled with comments referring to his relationship with the singer.
In her post about the "Red" rerecording, Taylor talked about how the album was really about heartbreak and all of the "micro-emotions" that come with it.
Article continues below advertisement
"Musically and lyrically, Red resembled a heartbroken person. It was all over the place, a fractured mosaic of feelings that somehow all fit together in the end. Happy, free, confused, lonely, devastated, euphoric, wild, and tortured by memories past," she wrote. "Like trying on pieces of a new life, I went into the studio and experimented with different sounds and collaborators. And I'm not sure if it was pouring my thoughts into this album, hearing thousands of your voices sing the lyrics back to me in passionate solidarity, or if it was simply time, but something was healed along the way."
Shortly after the announcement, Jake began trending on Twitter, with Swifties sharing jokes about the singer's ex.
"Y'all pray for Jake Gyllenhaal it's gonna be a rough year," one user tweeted, while another wrote, "Thirty songs and 10 minutes version of 'All Too Well'? Jake Gyllenhaal, find a safe shelter real soon. This is the final warning."
"Red (Taylor's Version)" will be out Nov. 19.