Taylor Swift's New Album, 'Folklore' Includes 16 Incredible Songs
What songs are on Taylor Swift's new album, 'Folklore'? The pop-country queen is blessing fans with 16 incredible jams, and one new music video.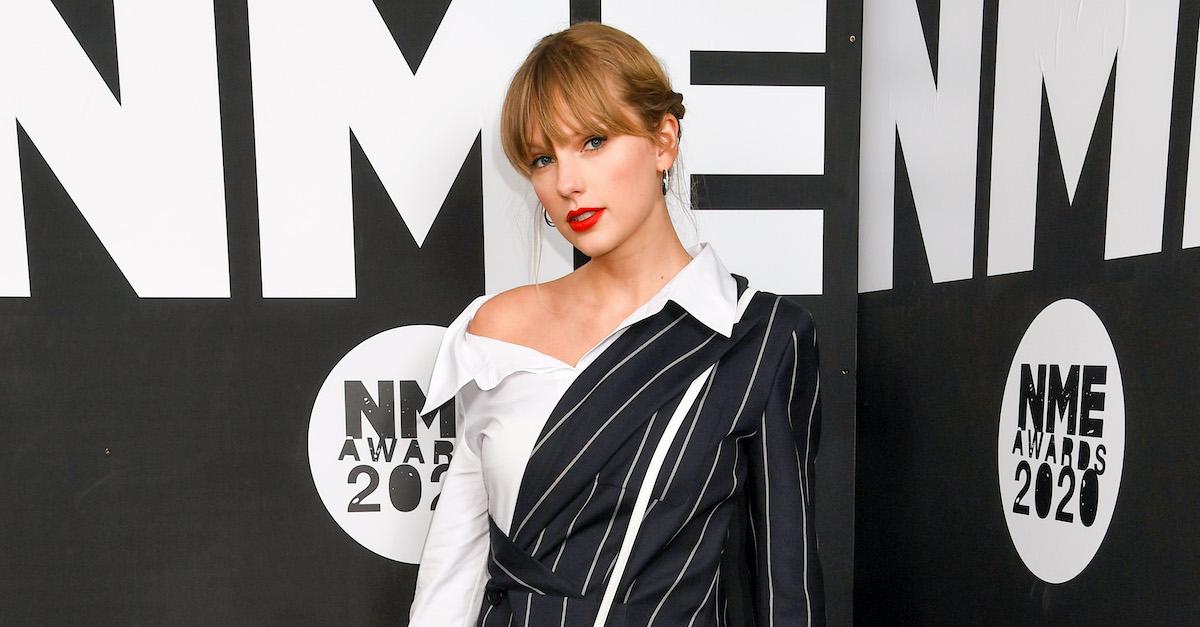 Most of us have spent the majority of our time in quarantine baking banana bread, memorizing TikTok dances, and binge-watching everything on Netflix, and meanwhile, Taylor Swift has been working hard on putting out new music, which is finally here. On Thursday, July 23, T. Swizzle announced via Instagram that her eighth studio album, "Folklore," is officially dropping at midnight on Friday, July 24, and Swifties across the globe are beyond excited.
Article continues below advertisement
Not only will Taylor's new album feature 16 awesome songs, but she is also dropping a music video along with it. Get ready for one of the greatest nights in quarantine to-date.
Check out Taylor's original Instagram announcement, below, and try not to explore from sheer excitement.
Article continues below advertisement
Taylor collaborated with a number of talented artists to create the new 16-song album.
If you weren't already totally psyched for some new quaran-tunes à la T. Swizzle, our girl Taylor got by with a little help from her famous friends to help her out with "Folklore." She credited a number of wildly talented co-writers on the album, which apparently includes Aaron Dressner, Bon Iver, William Bowery, and fun.'s Jack Antonoff.
So, bottom line: this album is going to be absolutely epic.
Taylor followed up her first Instagram post to list the 16 track titles, which include: "The 1," "Cardigan," "The Last Great American Dynasty," "Exile," "My Tears Ricochet," "Mirrorball," "Seven," "August," "This Is Me Trying," "Illicit Affairs," "Invisible String," "Mad Woman," "Epiphany," "Betty," "Peace," and "Hoax."
She also mentioned "Folklore" will include a bonus track, titled "The Lakes."
Article continues below advertisement
Along with the new album, Taylor is also releasing a music video for one of the tracks, "Cardigan."
As if an entirely new album with 16 new songs wasn't enough of a gift, Taylor is also blessing her beloved Swifties with a new music video for the album's upcoming single, "Cardigan," which will drop at the exact same time as the album. Just like her music video for "The Man," Taylor took to Instagram, announcing that she wrote and directed the music video all by herself.
And even though the video was shot during the pandemic, she says the crew took extra safety precautions while filming.
Article continues below advertisement
"The entire shoot was overseen by a medical inspector, everyone wore masks, stayed away from each other, and I even did my own hair, makeup, and styling," she detailed in her Instagram post. Honestly, we all knew Taylor was a responsible queen to begin with, but we're elated to hear she and her crew did everything they could to stay as safe as humanly possible.
A vast majority of the songs from Taylor's 2019 album, "Lover," were all about her rumored fiancé, Joe Alwyn, so we can safely assume that most of her love songs from "Folklore" will be about him, too.
However, the pop singer hasn't given any hints about the premise of her new tunes, so we won't know until the clock officially strikes midnight.