Taylour Paige's Recent Instagram Post Reveals That She's Engaged
Taylour Paige has just shared some exciting relationship news on Instagram. Here's what we know about the announcement and her current boo.
If you've seen episodes of VH1's Hit the Floor, then you probably recognize Taylour Paige. The actress has also starred in movies such as Zola, Boogie, White Boy Rick, Jean of the Joneses, and The Toxic Avenger.
Article continues below advertisement
Taylour has been growing in popularity on social media among fans, garnering more than half a million followers on Instagram so far. Now, people are curious to know about her personal life — and she just posted a big update about her love life. Taylor is engaged! Here's what we know.
Article continues below advertisement
Taylour Paige is engaged — who's her fiancé?
It looks like wedding bells are ringing for Taylour who shared pictures of her engagement ring on Instagram on Sep. 19, 2022. In the first picture of her photo thread, she's hugging her partner with her arm affectionately wrapped around his neck and shoulders.
The second picture shows Taylour's hand extended into the air as she stands in the crowd of a performance — with her engagement ring on full display. In the third picture, she's clutching a book close to her face, once again showing off her diamond ring.
Article continues below advertisement
The caption on her photo thread says, "Out of nowhere! You appeared and showed me that the way that I love was always the way because it's your way, too." Her comment section is filled with people sharing congratulations messages. One person wrote, "WHAT? Best news ever! So much love to you both!"
Another chimed in, saying, "Congrats! Proof when you get rid of someone, someone who cherishes you and doesn't want to live life without you appears."
Article continues below advertisement
A third user jokingly added, "Is this an advertisement, sis? Or you getting married? Both? Either way, we [sic] cheering you on!"
The identity of Taylour's fiancé is a mystery for now. She didn't tag his username in the announcement post. She only tagged Tiffany and Co., the jewelry company where he likely purchased her engagement ring.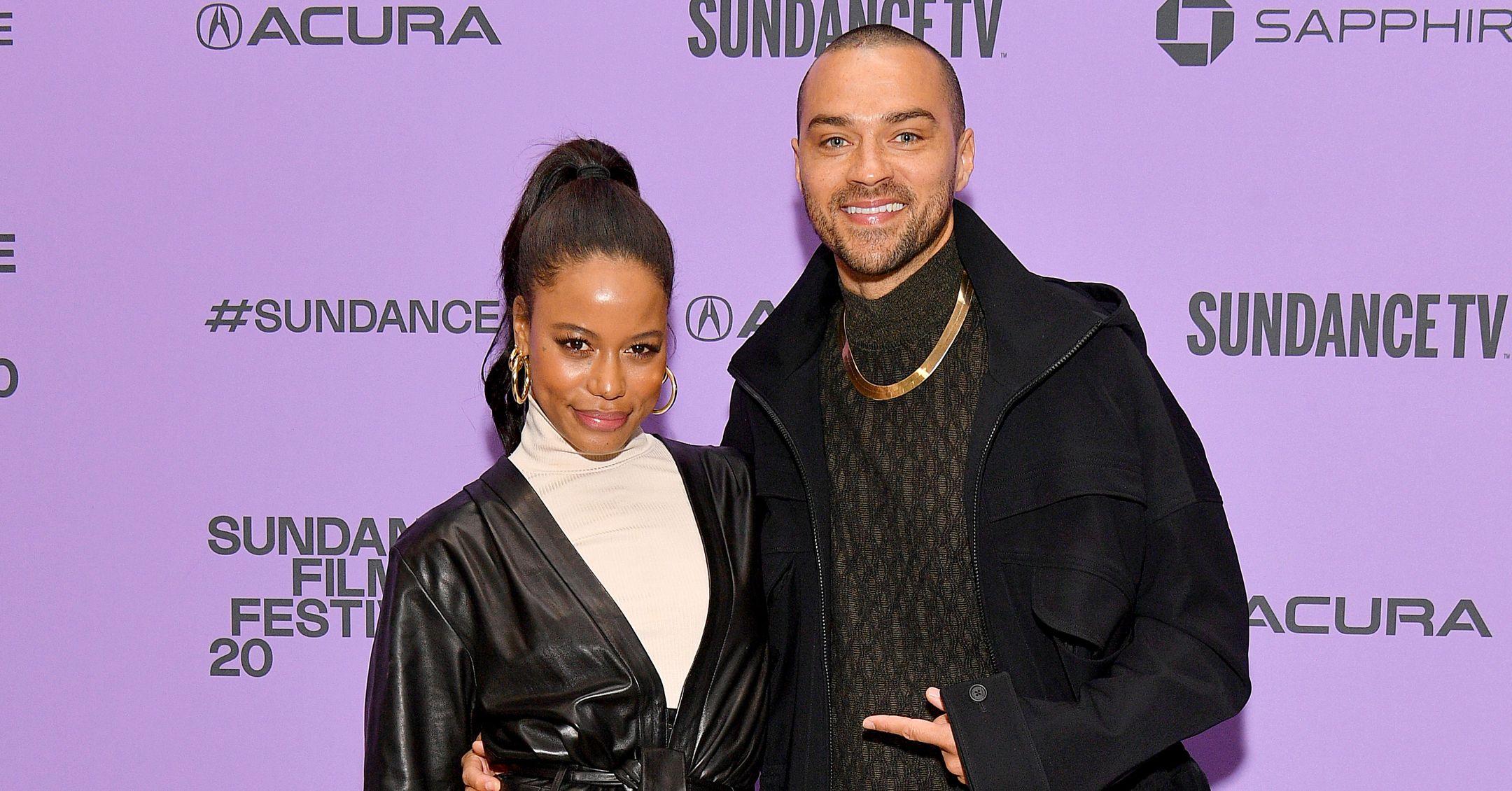 Article continues below advertisement
Who was Taylour Paige romantically involved with before now?
The name of Taylour's fiancé hasn't been revealed, but we do know that she used to date fellow actor Jesse Williams. Jesse met his ex-wife, Aryn Drake-Lee in 2010 before making a big in the Hollywood industry.
At the time, he was still working as a teacher and she was wrapped up in the world of real estate. They got married in 2012 and started a family together before he decided to file for divorce in 2017. Ever since they decided to part ways, a bitter custody battle over their two kids has been in motion.
Article continues below advertisement
Jesse was accused of cheating on Aryn with another actress named Minka Kelly, but he denied that there was ever any overlap. Then, he made things official with Taylour.
They crossed paths for the first time at an Emmy party and made their red carpet debut in 2019. Even though he was still dealing with divorce drama and cheating allegations at the time, it's obvious he was ready to move on with his life and enjoy his new relationship.
By early 2021, Jesse and Taylour decided to break up also. It's unclear how long Taylour was single between ending things with Jesse and meeting her current fiancé.