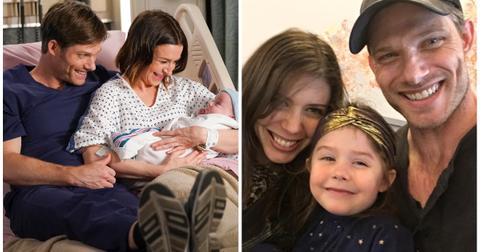 Comparing the 'Grey's Anatomy' Cast's Real-Life Spouses to Their on-Screen Partners
By Lizzy Rosenberg

Updated
One of the greatest aspects of Grey's Anatomy is the character development, and the relationship drama that comes with it. And while we love immersing ourselves in the show — so much so that it all seems real — it's hard to believe the actors are dating other people in real life.
A look at the real-life spouses of the 'Grey's Anatomy' cast:
That being said, we've compared the Grey's Anatomy cast's on-screen and real-life spouses, and the results are pretty mind-boggling. Take a look at their real-life partners below.
Ellen Pompeo (Meredith Grey)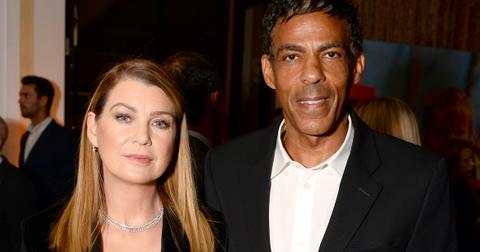 Following the tragic death of Derek Shepherd, Meredith Grey got back into the dating scene with a romance with Andrew DeLuca. However, it looks like Dr. Cormac Hayes (aka McWidow) could be the "one" for Meredith thanks to her BFF Christina Yang.
Off-screen, Ellen is married to Chris Ivery, whom she apparently met in a Los Angeles grocery store in 2003. They tied the knot in 2007 and together, they have three kids.
Justin Chambers (Alex Karev)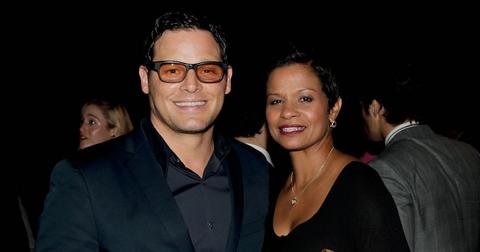 This past season, we found out that Alex Karev left his wife Jo to be with his ex Izzie Stevens (played by Katherine Heigl) in Kansas and their twin children — disappointing thousands of Grey's fans in the process.
In reality, though, Justin's love life is great. He's been married to his wife Keisha Chambers since 1993, and together, they have five kids.
Chandra Wilson (Miranda Bailey)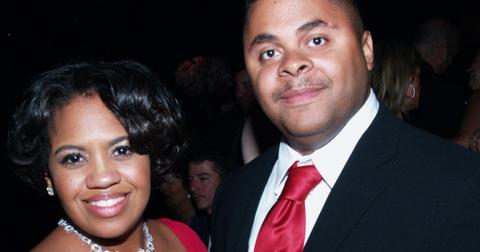 This was a tough season for Miranda. She and her husband, Ben Warren (played by Jason Winston George) get pregnant with what will be her second child. However, she suffers a miscarriage.
In real life, Chandra Wilson isn't married, but she's been with her partner for over 30 years, though she keeps their lives relatively private (we don't even know his name!).
James Pickens Jr. (Richard Webber)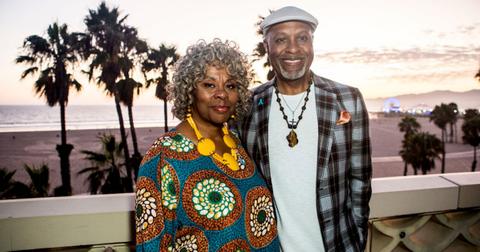 Richard Webber has had a tumultuous love life on the show. During his residency, he had an affair with Ellis Grey (played by Kate Burton), and later married Adele Webber (played by Loretta Devine), who eventually died. Now, he is married to Catherine Fox (played by Debbie Allen) on the series.
In real life, however, the actor has been married to the same woman, Gina Taylor-Pickens, since 1984.
Kevin McKidd (Owen Hunt)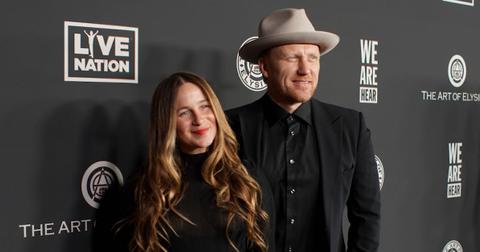 Owen has had his share of romantic partners on Grey's Anatomy — from Christina Yang to Amelia Shepherd to his current on-screen partner Teddy. Off-screen, Kevin is married to Arielle Goldrath, and together, they have a son and daughter together.
Kevin also has two kids with his ex-wife, Jane Parker.
Jesse Williams (Jackson Avery)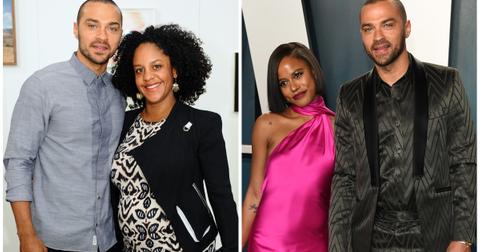 On the show, Jackson Avery marries April Kepner (played by Sarah Drew) after professing his love to her at her wedding to paramedic Matthew Taylor. Together, they welcomed daughter Harriet, but their marriage was pretty short-lived and April eventually got back together with Matthew.
In real life, Jesse married Aryn Drake-Lee (and the couple welcomed two kids together), but they divorced in 2017. He is currently dating actress Taylour Paige.
Caterina Scorsone (Amelia Shepherd)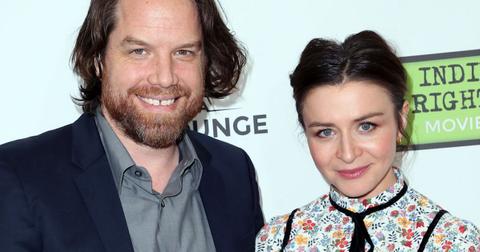 As previously mentioned, Amelia Shepherd was previously married to Owen Hunt on Grey's but has since moved on with fellow Dr. Link and the couple welcomed a son in Season 16.
In real life, Caterina has been married to fellow actor, Rob Giles, since 2009. Cute!
Camilla Luddington (Jo Wilson)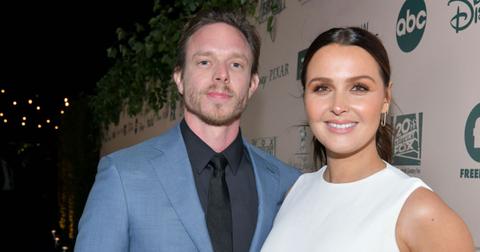 On the show, Jo Wilson runs away from her abusive husband Paul before falling in love and marrying Alex Karev. Unfortunately, when Alex discovered that his ex-wife Izzie was raising their twins in Kansas, he made the decision to leave Seattle and Jo behind. Poor Jo!
In real life, Camilla is married to Matthew Alan, and together, they have two children.
Kelly McCreary (Maggie Pierce)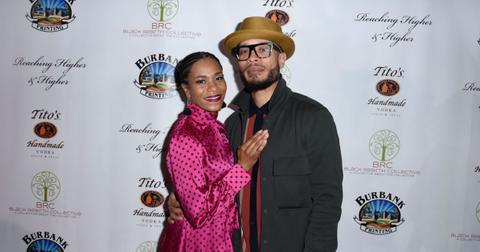 Stepsiblings Maggie and Jackson dated, but after the infamous camping experience, their relationship came to an end shortly after. The actress, on the other hand, has been married to Pete Chatmon since 2019.
Giacomo Gianniotti (Andrew DeLuca)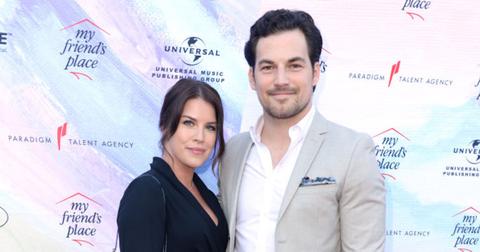 Andrew DeLuca has not had the best luck with women on the show. Along with his breakup with Meredith Grey, DeLuca's ex moved to Switzerland to avoid deportation and things also didn't work out with Maggie Pierce either.
However, IRL the actor got married last year to makeup artist Nichole Gustafson in Rome, Italy. Aw.
Kim Raver (Teddy Altman)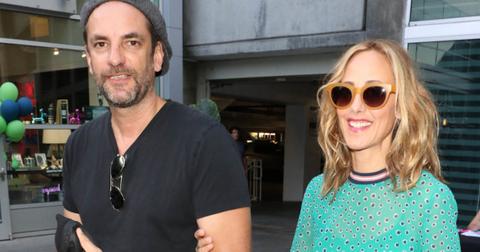 Teddy's love triangle this past season was intense. Teddy was caught cheating on her baby daddy Owen Hunt with Tom Koracick (played by Greg Germann) on her wedding day. Eek! In real life, however, Kim has been married for 20 years to Manu Boyer.
Greg Germann (Tom Koracick)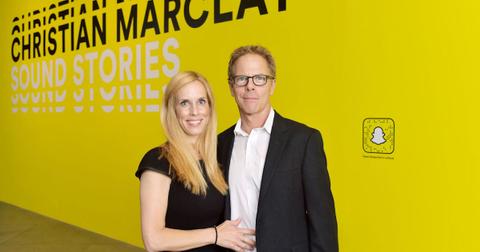 As we said, Tom Koracick is involved in a massive love triangle right now, and it's keeping us on the edge of our seats. Off-screen, the actor is married to Martha Champlin, and they're mad cute.
Jake Borelli (Levi Schmitt)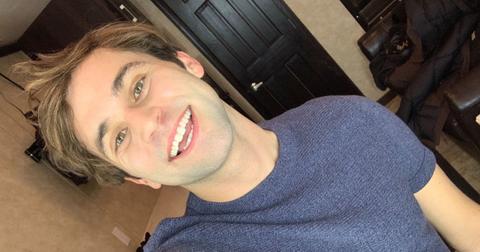 Levi's relationship with Nico came to an abrupt end in Season 16, and just like his character (insert sad face), Jake Borelli seems to be single.
Chris Carmack (Link)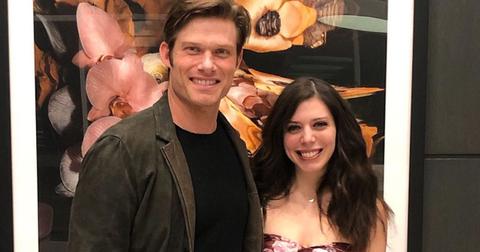 We wish the Grey's on-screen relationships were real, but let's face it: the actors and their boos are super cute.