Tenant Pulls NYC Apartment Rental History, Shocked to See It Jump from $193 to $3500
One TikTok user looked into his apartment's rental history and was shocked to find out that the rent was only $193 a month up until 2018.
It's no secret that New York City rent is abominably high. Think at least a few thousand dollars a month on average for a one-bedroom apartment. Of course, depending on the location, the square footage, and if you have roommates or not, the price can go up and down.
Article continues below advertisement
But finding a decent two-bedroom apartment in any part of the city for only a few hundred dollars a month almost sounds too good to be true. Right?
Well, apparently, we are mistaken. Take it from this TikTok user who learned that a former tenant who lived in his apartment was paying less than $200 a month up until the year 2018. And no that's not a typo.
Article continues below advertisement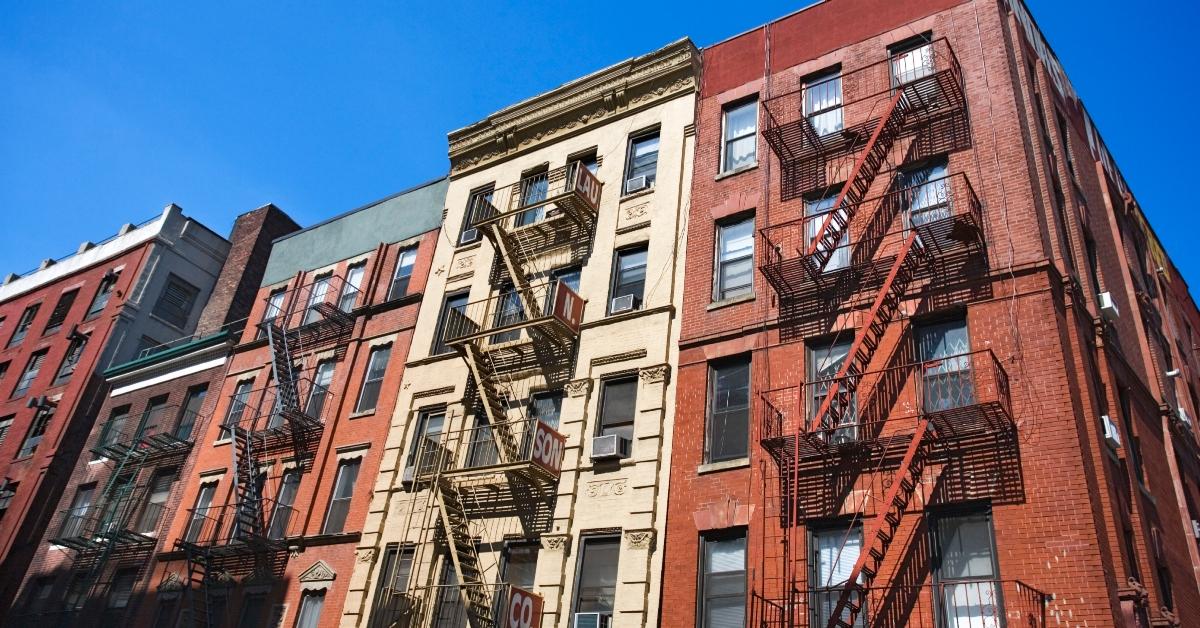 TikTok user says a man who used to live in his apartment before him only payed $193 a month for rent.
"Alright let's see if my New York City landlord is screwing me," said TikTok user Drake Pooley (@drakepooley) in a video.
"I live in a two-bedroom apartment in the West Village in Manhattan by myself," he said, noting that in a previous video about his apartment, one user in the comment section suggested he order his unit's rent history to see if he was being overcharged for rent.
Article continues below advertisement
Drake ended up doing just that and explained that he was surprised when he first saw the papers.
"In 1984, this two-bedroom in the West Village was rent controlled for $193 a month," he said as he read directly off the document.
"Here's the crazy part, which you've heard these stories about New York," he said, adding, "That guy lived here for 33 years and paid less than $200 a month in rent for a two-bedroom in the West Village."
Article continues below advertisement
Drake explained that the guy paid $193 every single month in rent until 2018 when he either moved out or may have passed away.
That said, within a month of the tenant leaving, the monthly rent for the apartment skyrocketed to $3500.
Fast forward five years to 2023 and Drake admitted that he pays $3847 for the same two-bedroom. However, given today's current market, he explains that he thinks the price is fair.
Drake ended his video with the following statement: "I walk around New York and think about all the people who are still paying $200 a month on these units. It's insane. It's so inefficient. Like good for them, but also, what about the rest of us."
Article continues below advertisement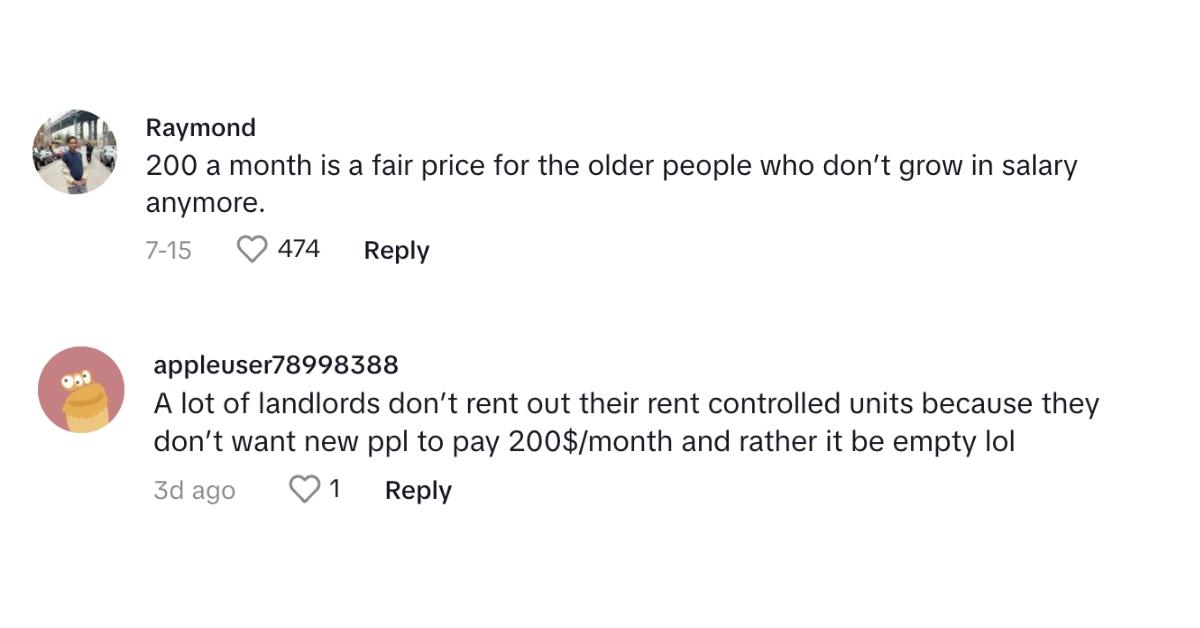 In the comment section, users had all types of thoughts.
As one person wrote: "$200 a month is a fair price for older people who don't grow in salary anymore." But as another user inferred, this probably meant that other tenants were getting charged more than they should to make up for the loss.
Article continues below advertisement
One user claimed that landlords try to avoid renting out these rent-controlled units because they would rather the units stay vacant than allow a new tenant to move in for an unreasonably low rate.
Other users started sharing stories they had heard of folks paying dramatically low rents in New York City. "I know a guy that lives in a huge apartment in Flatiron for $700 a month," wrote one user.
Article continues below advertisement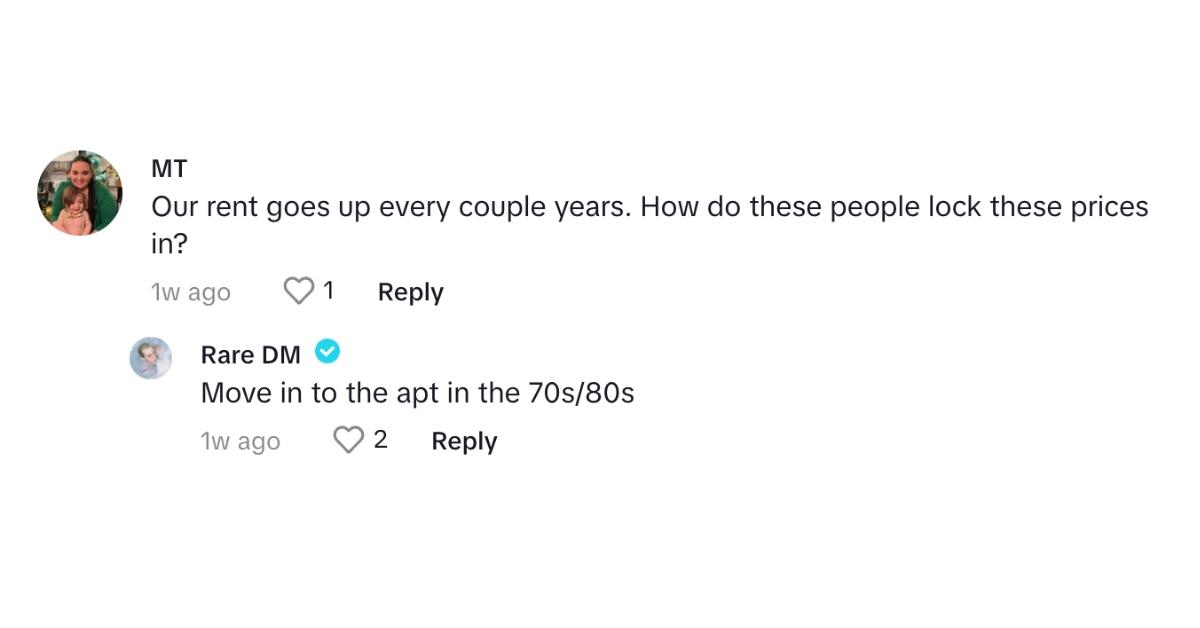 And one user asked the question, I'm sure many of us were wondering: How do people lock in these low rent prices?
One user replied: "Move in to the apt in the 70's and 80's."
Well, it looks like we might be too late to snag that deal. All we can say is make it make sense. $193 a month sounds great, but not practical.