Impact Wrestling Fires First Female Pro-Wrestler to Hold Men's Championship
Impact Wrestling fires its current champion and arguably its biggest star, Tessa Blanchard, for allegedly making racist comments.Here is what she reportedly said.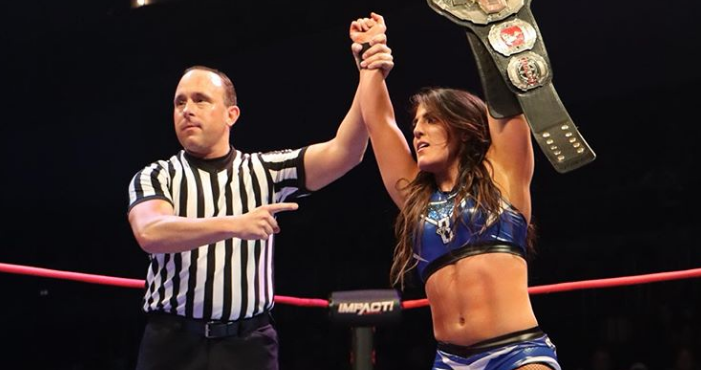 It was announced that Tessa Blanchard was fired from Impact Wrestling, which is a pretty big deal. If you're not familiar with the pro-wrestler, she's the first-ever female in the history of the sport (I know these are scripted, fixed outcome affairs, but, it's still monumental) to be a world champion in an organization regardless of class.
Article continues below advertisement
She's a women's and men's world champion, a distinction she earned after defeating Sami Callihan during Impact's Hard to Kill pay per view.
So why was Tessa Blanchard fired from Impact?
It'd be one thing if she left of her own volition and parted ways with the organization in search of greener pastures, but this just isn't the case. Tessa was fired for allegedly "racially abusing" another athlete on the Impact roster.
Tessa has stated that this is categorically untrue, and there are murmurs that the real reason Tessa was fired from the organization is because of her relationship with her employer, which has become turbulent as of late.
Article continues below advertisement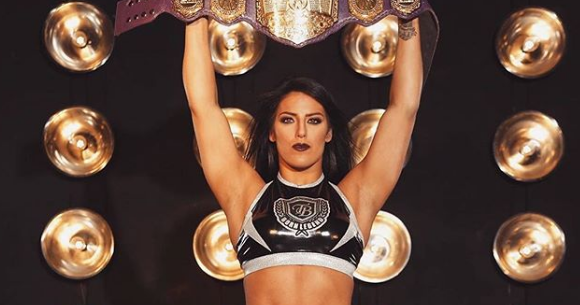 She held onto the title for a consecutive 159 days with no signs of her stock in the company stopping, either. In case you're thinking this is part of some grander, 4th-wall/kayfabe-breaking promotional tactic, Impact has confirmed that Tessa's been released from the promotion.
"Impact Wrestling confirmed that it has terminated its relationship with Tessa Blanchard and stripped her of the Impact Wrestling World Championship," the company's statement read.
Article continues below advertisement
Tessa vehemently denies she engaged in racist behavior.
The official statement from Impact followed a few weeks after rumors surfaced that Tessa once spat in the face Black Rose, another wrestler, and called her an n-word while the two were in the locker room.
Since the racist accusations against Tessa began, several other female professional wrestlers have come forth and accused the star of bullying them as well.
Article continues below advertisement
Tessa categorically denied all of the allegations, simply posting on Twitter, "Not true. That's my statement and the most attention I'll give it because of how actually ridiculous it is."
Tessa has been inactive on Twitter since the news.
Her social media accounts are still emblazoned with the imagery of Tessa becoming the first female World Champion of a major pro-wrestling organization, a feat she is quick to share online.
Although she's receiving tons of hate in response to the allegations of her racism, Tessa has kept her social media posts, for the most part, online.
Article continues below advertisement
The incident between Tessa and Black Rose had occurred in Japan in 2017, and from the latter wrestler's perspective, she seems to have already forgiven Tessa for what transpired.
"There is always a solution. Mine was to forget...that April 2017 day in Japan. I think it was a good experience for me because now I have a lot of support," Black Rose said. "It's incredible. I had no idea that so many people knew the situation until what happened on Twitter. I feel full. I'm happy."
Article continues below advertisement
Fellow wrestler Big Swole also spoke about an alleged racist episode La Rosa was subjected to at the hands of Tessa.
"So since we telling stories... Big Swole's turn. I won't speak on all the other stories but the one about La Rosa I know personally. This past year at Wrestlecade I spoke to her about this and about hashing it out with Tessa," she shared. "I've spoken to Tessa as well, after talking with La Rosa and I decided it needed to be dealt with."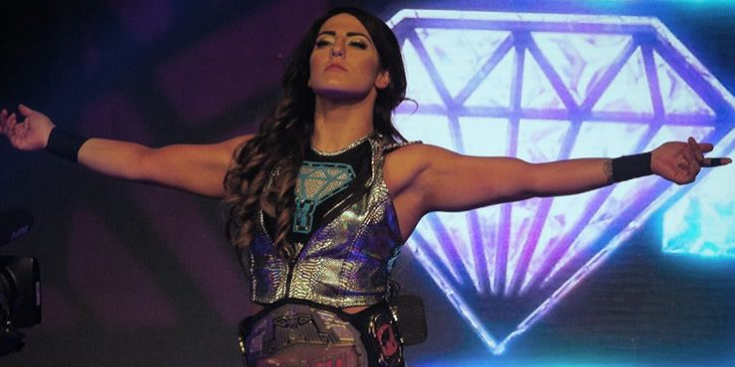 Article continues below advertisement
She continued, "A conversation needed to happen because this was getting intense over the years. As a Black woman this sickened me that this happened to a friend of mine. We have been dealing with this since it happened, it's just now finding light on social media. People are entitled to deal with this how they want. I just want the world to know the last part of the story."
As for Tessa's future in professional wrestling, it's difficult to know where she will stand. If the allegations regarding her treatment of other wrestlers based on race are true, it'd be a bad look for any promotion to give her screen time.
However, there is one major company that allegedly has no problem employing racist pro-wrestling talent, both in and out of the ring.