What Time Should Thanksgiving Dinner Be? Kelly Ripa, Ryan Seacrest, and Kevin Hart Debate
By Kelly Corbett

Nov. 23 2021, Published 5:56 p.m. ET
There are a lot of things to argue over when it comes to Thanksgiving dinner. For example, you could clash over current events or which side dish is the best (team sweet potatoes!). You could also butt heads over whether you think retail stores should be open on Thanksgiving Day.
Article continues below advertisement
But here's one question that's sure to divide the room — one that I've actually been wondering myself, as I've noticed that my friends all seem to celebrate the holiday with their families at different times.
So, here's the big question: What time should Thanksgiving dinner be served? This became a heated topic on a November 2021 episode of Live with Ryan and Kelly. Keep scrolling to see the debate unfold.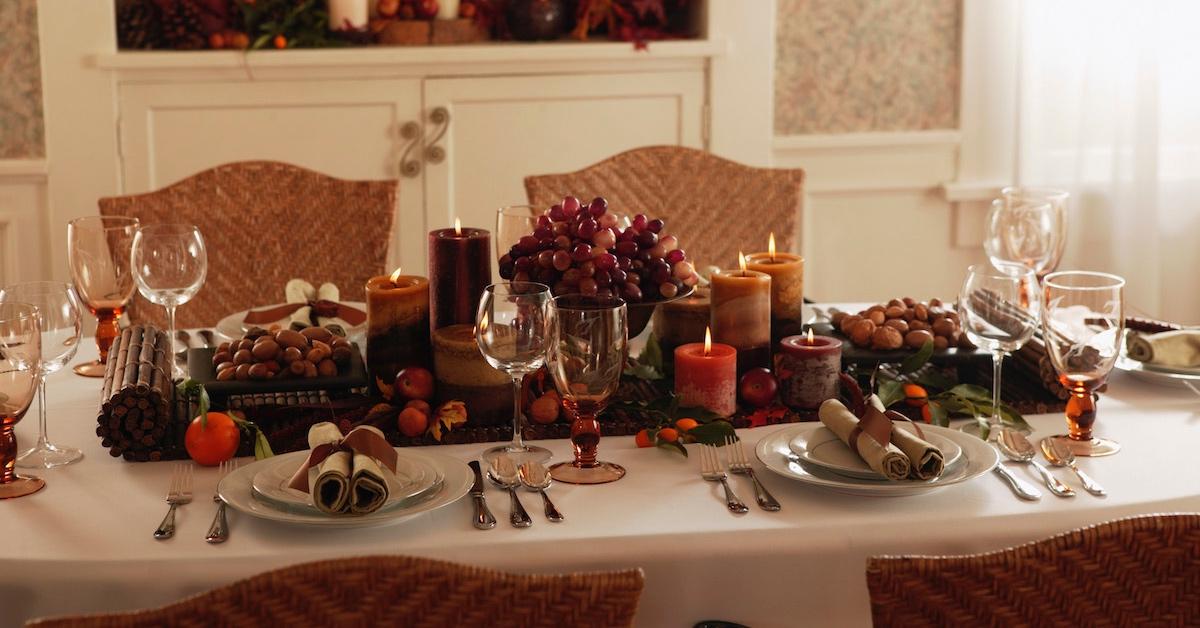 Article continues below advertisement
Ryan Seacrest eats his Thanksgiving dinner almost six hours earlier than Kelly Ripa and Kevin Hart do.
On an episode of Live with Ryan and Kelly, Kevin Hart stops by to discuss his new Netflix thriller series, True Story. During his appearance, the trio also starts discussing Thanksgiving. "What time do you have your meal?" Ryan asks Kevin. "We're Black, so we go late. We're not an early to eat family," he explains, later clarifying that by "late," he means 8 p.m.
"I think it's really weird because this is the only time where I see race play a factor," he says, adding that he has friends of different ethnicities who eat their Thanksgiving dinner at 2 p.m. or 3 p.m. "And I'm like, who does that?" he asks.
"Dinner should be late," Kelly chimes in. Meanwhile, Ryan begins to look extremely uncomfortable.
Article continues below advertisement
Kevin then puts the TV personality in the hot seat and asks him what time his family eats their turkey day dinner. "2:30," Ryan sheepishly answers. Kevin, to put it lightly, is in total shock. "I'm really just upset right now," he says to Ryan. "I would literally fight you."
Kelly echos Kevin and explains that in the Ripa household, cocktails are at 6 p.m. and dinner is at 8 p.m.
Article continues below advertisement
What time does the average American eat Thanksgiving dinner?
While Kevin teases Ryan about his early dinner, the American Idol host starts spitting out facts. "The average American eats at 4 p.m.," he claims.
Unfortunately, Distractify was unable to fact check this statement as almost every website on Google has a different result as to what the average time of day is.
Article continues below advertisement
The Atlantic dubbed 4 p.m as an ideal time to begin feasting, but that's just one writer's opinion. Meanwhile, a 2018 survey of U.S. consumers found that 42 percent of respondents started their Thanksgiving dinner between 1:00 p.m. and 3:00 p.m., according to Statista — which still doesn't exactly clear things up.
Food Network confuses us even more. "It can be 2 p.m., 3 p.m., or even 5 p.m. in your home," writes Toby Amidor, M.S., R.D., C.D.N.
Twitter also had some thoughts after user @ohJuliatweets posed the question. Some folks argued that it should be around normal dinner time.
Article continues below advertisement
Others prefer to eat earlier in order to take advantage of any early Black Friday doorbusters.
Article continues below advertisement
Meanwhile, Marie-Pierre St-Onge, an associate professor of nutritional medicine at Columbia University, confirmed to HuffPost that an earlier dinner is better for digestive purposes. "It's easier to adjust throughout the rest of the day if you've overeaten at an earlier meal," she said, explaining that eating large meals closer to bedtime is not ideal as you'll be going to bed with undigested foods in your gastrointestinal system. This may lead to gastric reflux in some individuals.
Article continues below advertisement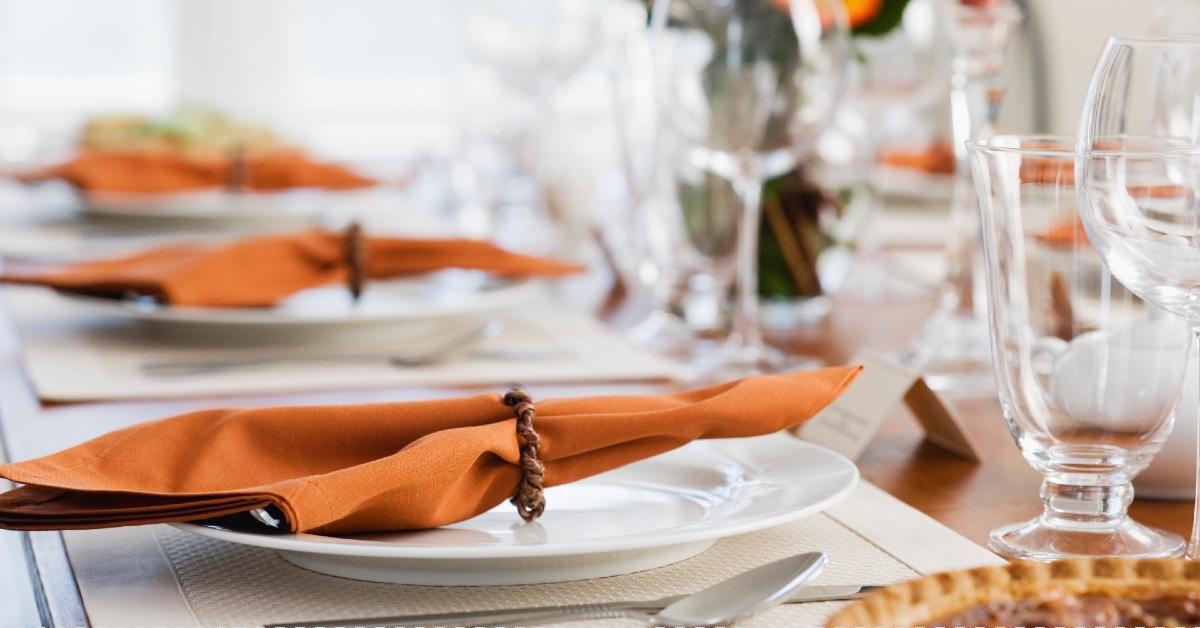 So, what's the correct time to serve Thanksgiving dinner? Should you eat at 2:30 p.m. like Ryan Seacrest's family? Or 8 p.m. like Kelly Ripa's and Kevin Hart's families?
The answer is: It's up to you and your crew. If you're a stickler for routine and eating dinner at the normal hour, then don't change a thing. But if you're trying to go shopping that night or want to avoid stomach problems, try celebrating a little bit earlier.