Fast Food On Thanksgiving? Sounds 2020-Appropriate
Cooking can be hard, so definitely take advantage of these Thanksgiving fast food deals to make that family feast next level (and stress-free!).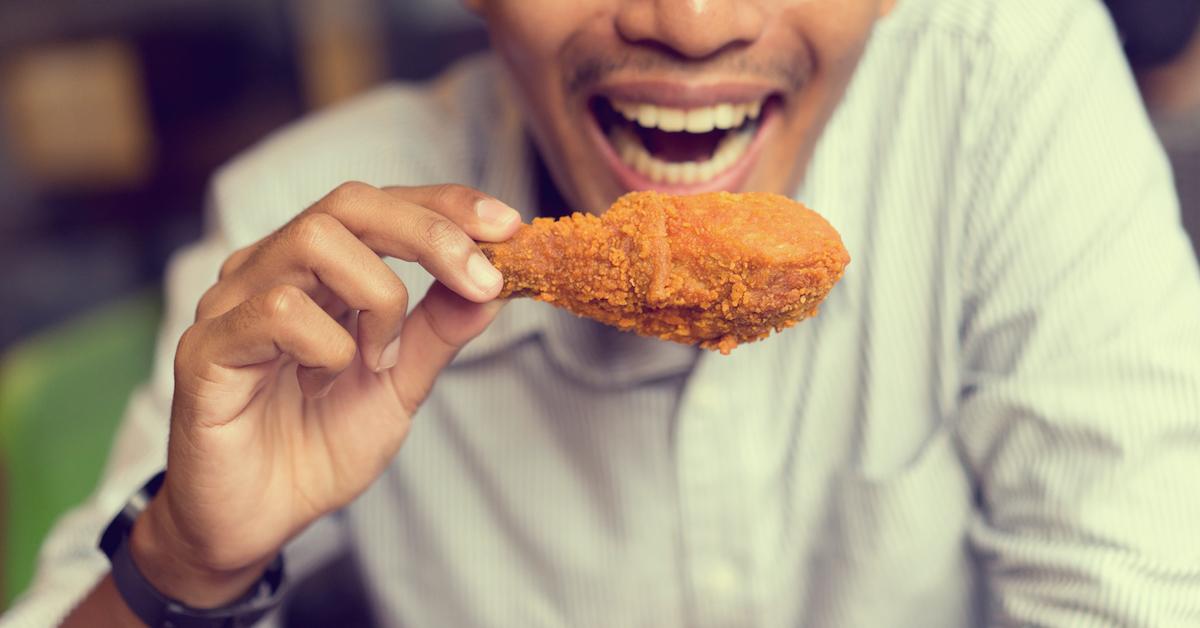 When Thanksgiving comes to mind, you might think of an extremely labor-intensive day, filled with cleaning, family commitments, and — most importantly — cooking.
And while we're big fans of making home-cooked meals, sometimes grab-and-go just fits the mood better. So if you're looking to eat well this holiday, these Thanksgiving fast food deals will make your life so much easier.
Article continues below advertisement
1. El Pollo Loco's Holiday Familia Dinner
Not only will certain locations of El Pollo Loco be open on Thanksgiving (call your local Pollo Loco to make sure), but the chicken chain is also serving up some delicious holiday treats, like a $20 Holiday Familia Dinner, Holiday Tamale Bowls, Pozole Verde, and even some Mexican Hot Chocolate.
Que rico!
2. Taco Bell's Shepherd Pie
Taco Bell might not be open on Thanksgiving day, but the fast food chain releases Thanksgiving recipes every year, and this year is no different.
To create 2020's Crunchy Taco Shepherd's Pie, you'll need two crunchy tacos from T-Bell and four packets of sauce, plus potatoes, cheese, milk, butter, onion, and bell peppers.
Article continues below advertisement
3. Popeyes' Churkey Special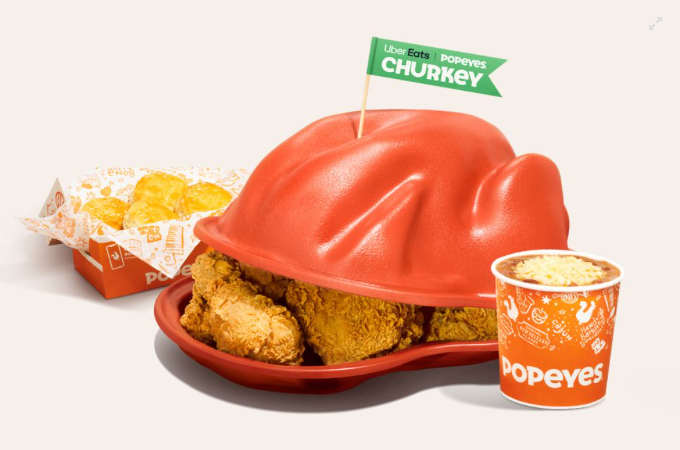 Popeyes and Uber Eats are collaborating on this November's "Churkey Special." If you're into chicken over turkey, and which Popeyes fan isn't, the Louisiana Kitchen is offering eight pieces of fried chicken, one large side order, and four butter-loaded biscuits.
The meal will cost you $19.99 and is available starting Nov. 18 on Uber Eats. But spend a minimum of $20 and the nice angels that be will toss in a free Popeyes Chicken Sandwich Combo free of charge.
Article continues below advertisement
4. QDOBA
While the Tex Mex chain isn't serving up any sort of deals on its queso — per se — QDOBA recommends alleviating your Thanksgiving Day stress by serving QDOBA queso to your guests. And honestly, I am so on board with that.
I mean, think about it — QDOBA queso is free with any purchase, and it makes for an excellent appetizer, or even as a side dish. Smother your taters or douse your green bean casserole in queso. Either way, it'll make for a tasty freakin' meal.
Article continues below advertisement
5. Subway's Cheesy Garlic Bread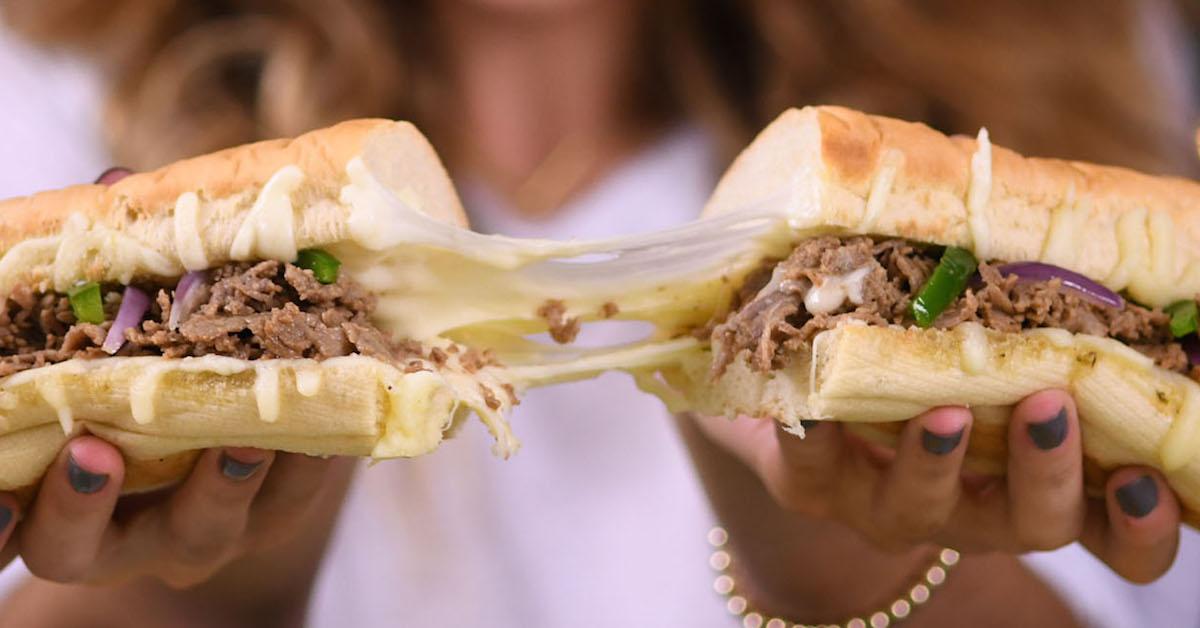 Subway is bringing back its ever-popular Cheesy Garlic Bread, which was tested last year in 2018. But now through Dec. 31, guests can get in on that garlicky goodness, meaning it's bound to be the star of your Thanksgiving spread.
Additionally, Subway is offering free delivery between Nov. 24 and Nov. 30, in case any turkeys are burned during your chaotic Thanksgiving prep... some solid backup, if you ask me.
Article continues below advertisement
6. Yes, McDonald's is open on Thanksgiving, too.
"Ninety-five percent of McDonald's restaurants are independently owned and operated, so the holiday business hours will vary by location," according to Country Living, but call your local Mickey D's and see if they're open on Thanksgiving — many are.
Which is a relief! Because McDonald's Baked Apple Pie is pretty much the best dessert to wash down your Thanksgiving feast.
Article continues below advertisement
What's more, while it won't be in time for Thanksgiving, the Golden Arches is bringing back the McRib on Dec. 2, meaning that there are still things to look forward to this holiday season.
Home-cooked meals on Thanksgiving are great, but a little fast food to supplement your feast never hurt anybody. Bless your guests with treats from McDonald's, Taco Bell, El Pollo Loco, and Popeyes.
Article continues below advertisement
Regardless of what you choose, there are so many options out there. There's no doubt in my mind your friends and family well-fed this holiday season, so prepare yourself for a massive food coma.