Disney Plus Is Chock-Full of Festive Movies to Watch on Turkey Day
Those entertaining a young crowd on Turkey Day can navigate to these Thanksgiving movies on Disney Plus for some festive (and family-friendly!) fun.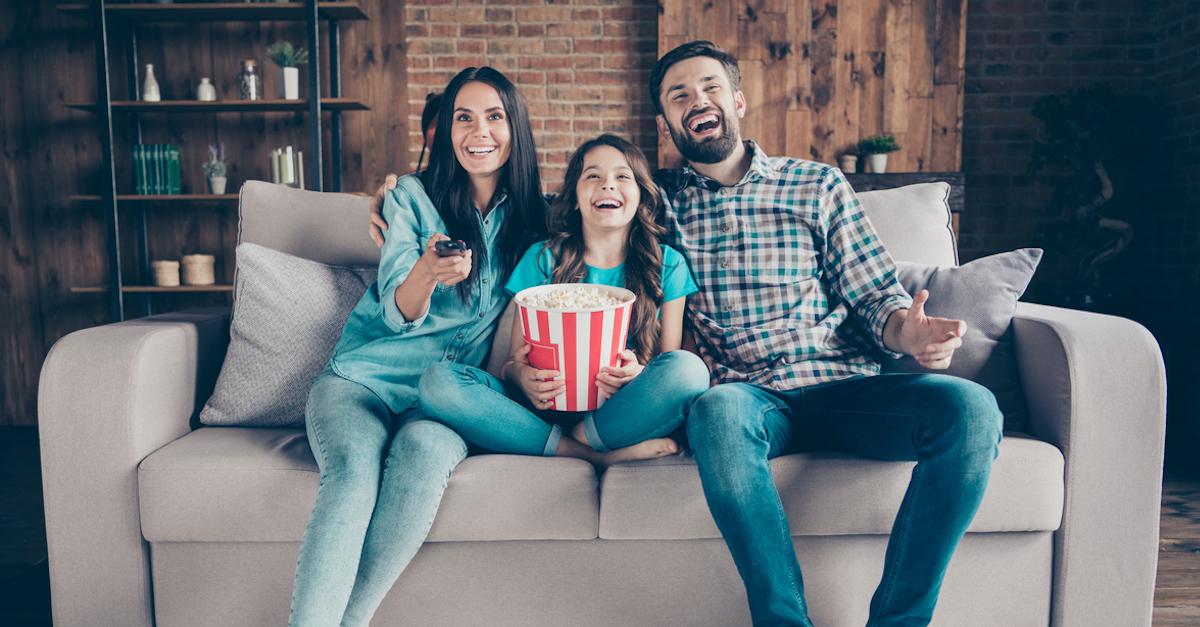 With the responsibility of hosting Thanksgiving dinner comes the possibility of having to entertain groups of all ages... aka, you might be stuck occupying a few young ones during your celebration this year. And if that's the case, you may want to have a couple of "family-friendly" films on hand.
Luckily, Disney Plus offers a wide range of Thanksgiving movies, which are basically guaranteed to amuse the whole family. Check them out, below.
The best Thanksgiving movies on Disney Plus:
Article continues below advertisement
1. 'Annie'
A wealthy businessman, Oliver Warbucks (played by Victor Garber) decides to adopt a red-haired orphan named Annie (played by Alicia Morton), just in time for the holiday season. Exploring Thanksgiving-related themes such as the importance of family, philanthropy, and putting others' needs in front of your own, it's the heart-warming movie everyone craves on Turkey Day.
2. 'Ice Princess' (2005)
Casey (played by Michelle Trachtenberg) has valued academics more than anything else, that is, until she discovers her passion for figure skating. She must push her way to greatness as she trains for sectionals, which happen to fall right around Thanksgiving.
Article continues below advertisement
3. 'Invinceable'
Vince Papale (played by Mark Wahlberg) has been a lifelong football junkie. And when he teaches at his alma mater in Philly, he gets the chance to try out for the Philadelphia Eagles, becoming the oldest rookie in the NFL (excluding kickers), who didn't play on a college team.
Article continues below advertisement
4. 'Chef Donald'
This 1941 animated short tells the chaotic tale of Donald Duck, who is on a culinary journey to make waffles. With his goofy attitude in full swing, his pitfalls in the kitchen will remind you that cooking Thanksgiving dinner for a crowd of people definitely is not an easy journey.
Article continues below advertisement
5. 'Swiss Family Robinson'
The Robinson family flees Napoleon's reign to start a new life in New Guinea. But when their ship wrecks on a deserted island, they must take refuge and learn to live in the wild. It's exciting, their tree-house is seriously sweet, and their desire to return to civilization eventually becomes negligible.
Article continues below advertisement
6. 'Ratatouille'
In this heartwarming animated Pixar film, a talented rat named Remy teaches an amateur chef to cook. There is no doubt in my mind that all of the mouth-watering food scenes in this movie will definitely get the whole family ready to feast.
Article continues below advertisement
7. 'The Princess Diaries'
Mia Thermopolis (played by Anne Hathaway) reconnects with her royal grandmother, (Julie Andrews), who informs her that she's the princess of a fictitious country called Genovia. Now she must navigate princess life, high school, and new familial connections simultaneously.
Article continues below advertisement
8.
While there's no denying that each of these flicks falls under the category of "family movies," there's also no doubt in my mind you and your adult family members will have a blast watching them, too. Put them on before the big meal or turn them on afterwards to watch while you and the fam are digesting that feast. Either way, they'll make for some fun (and totally family-friendly!) Thanksgiving Day entertainment.